Eat your way through Gulf Shores and Orange Beach.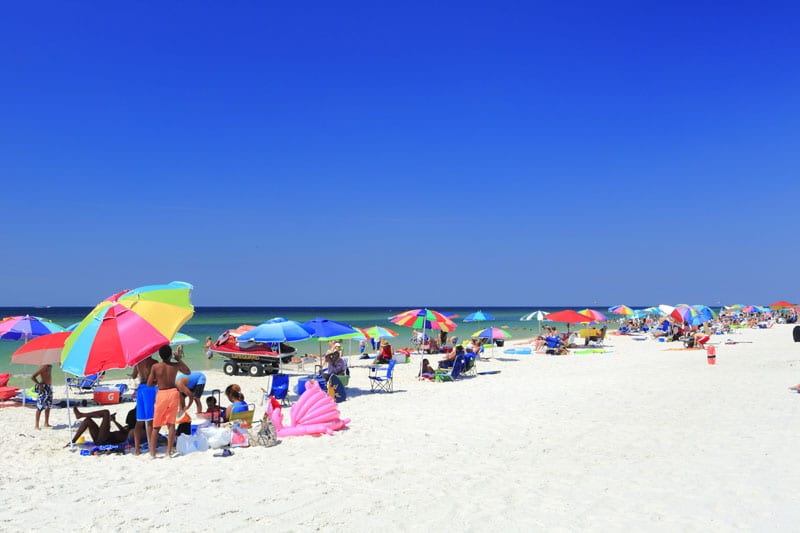 Every summer when my kids were young, we migrated to the glorious sugar-white sand beaches along Gulf Shores and Orange Beach on the southern border of Alabama. The stark beauty of the 32 miles of natural coastline and no-frills atmosphere drew us in.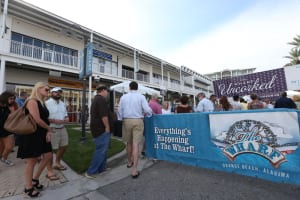 Fast-forward 20 years. I am joining writer friends on this same stretch of paradise for a girls' getaway and food frenzy. But I can't tell a lie. No longer the sleepy beaches of yore, Gulf Shores and Orange Beach have morphed into a vacationer's paradise with countless lavish condos such as The Beach Club Resort and Spa, our 3-bedroom home away from home, and Turquoise Place, an ultra luxurious property where we met friends for a gourmet dinner prepared by Executive Chef Brody Olive of Spectrum Resorts. We began with appetizers of garlic pepper calamari and a fried green tomato and crab stack, followed by our entrée—a fork-tender, pan roasted filet mignon with succulent baby carrots and baby Yukon potatoes. It was an auspicious beginning to our foodie weekend.
The next morning, we headed for brunch spot Brick and Spoon where the tagline "A morning ritual that is anything but routine," describes it perfectly. We began with a Trio, three shots of vodka, each infused with a different flavor, accompanied by soft shell crab BLTs and a decadent side of beignets.
In between meals, we strolled along the shoreline, mesmerized by the pounding waves and glistening white sand, and took refreshing dips in the pool and pampering soaks in the warm hot tub waters.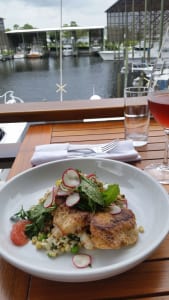 We made reservations for dinner at Fisher's, named one of Southern Living magazine's "Best 100 in the South," and upon arrival began the meal with a round of signature cocktails, all with funky names such as my bubbly Through the Porthole (St. Germaine, vodka, pear simple syrup, lemon, Ornella Malone Prosecco) and Spank the Rose (a tangy concoction of New Amsterdam Gin, grapefruit, lime, and plum and anise bitters).
I pronounced my grilled swordfish served with smoked tomato butter, crispy Brussels sprouts and shiitake mushrooms as "best choice," but the grilled yellow fin tuna with summer succotash and seared jumbo scallops with roasted cauliflower ordered by the others ran a close second.
For lunch the following day we visit LuLu's, a family-friendly restaurant where diners flock for their famous seafood gumbo, Crab Melt and Pa-menna Cheeseburgers (half-pound burgers seasoned with salsa pepper and served on a bun with pimento cheese, bacon and fried green tomatoes. A pile of hot French fries makes the dish a perennial favorite). LuLu's also offers menus for customers with food allergies (dairy free, gluten free, egg free, shellfish, seafood and soy-free)— all cooked separately.
No visit to Gulf Shores and Orange Beach is complete without stops at The Chocolate Corner and The Rum Sisters. The former offers a cornucopia of chocolates, ranging from gourmet truffles to decadent sundaes, shakes and coffees, all made and sold in-house (sadly, no web sales). The latter is a gourmet bakery specializing in alcohol-infused cakes that can be shipped nationwide made with rum, bourbon or Kahlua and have a 4-week shelf life.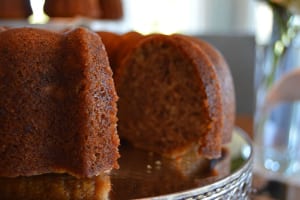 On the last evening, we headed to The Wharf Uncorked, an annual 3-day wine and food festival held each September in Orange Beach. With 150 wine offerings and samples from top restaurants, we compiled a list for our next trip, then relaxed on our balcony, sipped chilled Prosecco and toasted to friendship, the Technicolor sky and our next Gulf getaway.
STORY: Mickey Goodman
IF YOU GO…
Getting there:
Fly to Pensacola or Mobile, then rent a car; or opt for the easy 5-hour drive from Atlanta.
Where to stay:
The Beach Club Resort and Spa
thebeachclub.spectrumresorts.com
Turquoise Place
turquoiseplace.spectrumresorts.com
Where to eat:
Fisher's Upstairs
fishersobm.com
LuLu's at Homeport Marina
lulubuffett.com
Brick and Spoon
brickandspoonrestaurant.com
Rum Sisters
rumsisters.com
For more information:
gulfshores.com; orangebeach.com
STORY: Mickey Goodman
Mickey Goodman
Award-winning Ghostwriter, Journalist, Content Creator.