A multi generational escape to Aruba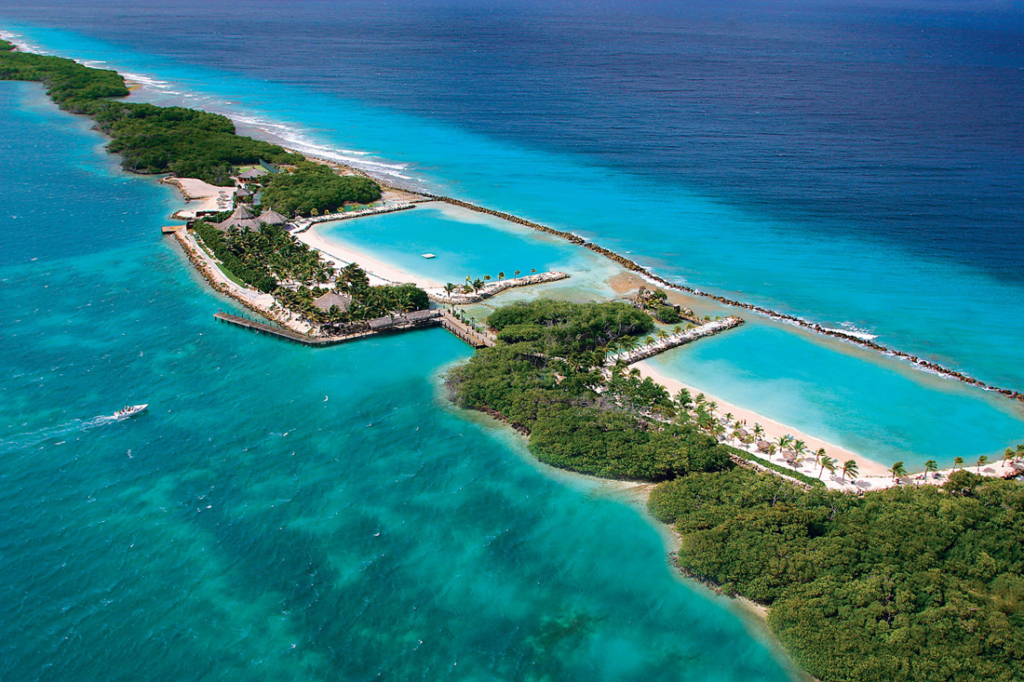 When my grandchildren turn 16—the year before the craziness of the SATs and college visits—I take them on a trip of their choice. Previous journeys have included a visit to NYC and a Caribbean cruise. This year, my granddaughter Jenna requested an island vacation where she could relax and read by the beach but still find adventure. We chose Aruba, south of the hurricane belt. It boasts dry, sunny weather; white sand beaches; a Dutch heritage; and great food. Natives call it "One Happy Island" for a reason and greet visitors with a friendly "Bon bini!" or "Welcome to Aruba!"
Located just 15 miles north of Venezuela, and a four-hour flight from Atlanta, Aruba boasts a landscape that is, in large part, reminiscent of Arizona, right down to the cacti. The weather hovers in the 80s year round, and trade winds are a constant (so much so, that the native divi-divi trees all slope toward the southwest).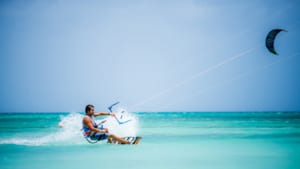 Where To Stay
Out of the numerous posh hotels and condos on the island, we chose the Hilton Aruba Caribbean Resort & Casino, available through a Delta Airlines package that included airfare, accommodations, insurance and a buffet breakfast. Our spacious room opened onto a lush patio and a short path that led directly to the two walk-in pools and the beach. Thatch covered palapas are available for rent by the day or week (hint: if you reserve one after 4 p.m. and claim it before 9 a.m. the next morning, it's free). Another popular accommodation is the Renaissance Aruba Resort & Casino. One of the best features of this hotel is its private island. A boat that pulls up to a dock directly beneath the lobby whisks you to a secret stretch of beach, where you can swim in the lagoon, feed the resident flamingos or kick back in a hammock.
Where To Eat
Directly across from the Hilton, in the popular Palm Beach area, is an entire village of restaurants. (Note: Since food on the island has to be imported, it does tend to be pricey.) Our favorite meal was at Atardi, located on the beach at the Aruba Marriott Resort. With the warm sand under our feet and waves lapping the shore, we enjoyed dinner just steps from the turquoise waters. As with most beachfront eateries, fresh fish is front and center here, but there are also selections for carnivores and vegetarians. One of the island's most popular restaurants is Yemanja Woodfired Grill. The picanha (beef sirloin cap) smothered in the accompanying barbecue sauce and the molten lava cake were particularly memorable menu items.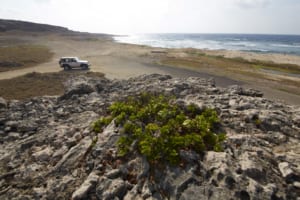 What To Do
Aruba is known for its excellent snorkeling and scuba diving. We chose a half-day catamaran excursion that sailed to two prime snorkeling spots and included free drinks and a light lunch. The trade winds make the island an ideal spot for parasailing and kite surfing, as well. On our last full day, we booked a jeep tour around the island. Off-road UTV tours along the northeastern coastline are another favorite activity. It's not only fun to maneuver the vehicles over the rugged terrain, but the views are spectacular, and there are some interesting stops along the way, including the ruins of an old gold mine and the Ayo Rock Formations. Tamer options include the Butterfly Farm and National Archaeological Museum in Oranjestad.
ARUBA TOURISM AUTHORITY
visitaruba.com
STORY: Mickey Goodman
Photos: Aruba Tourism Authority
Mickey Goodman
Award-winning Ghostwriter, Journalist, Content Creator.