TENNIS TAKES OVER ATLANTA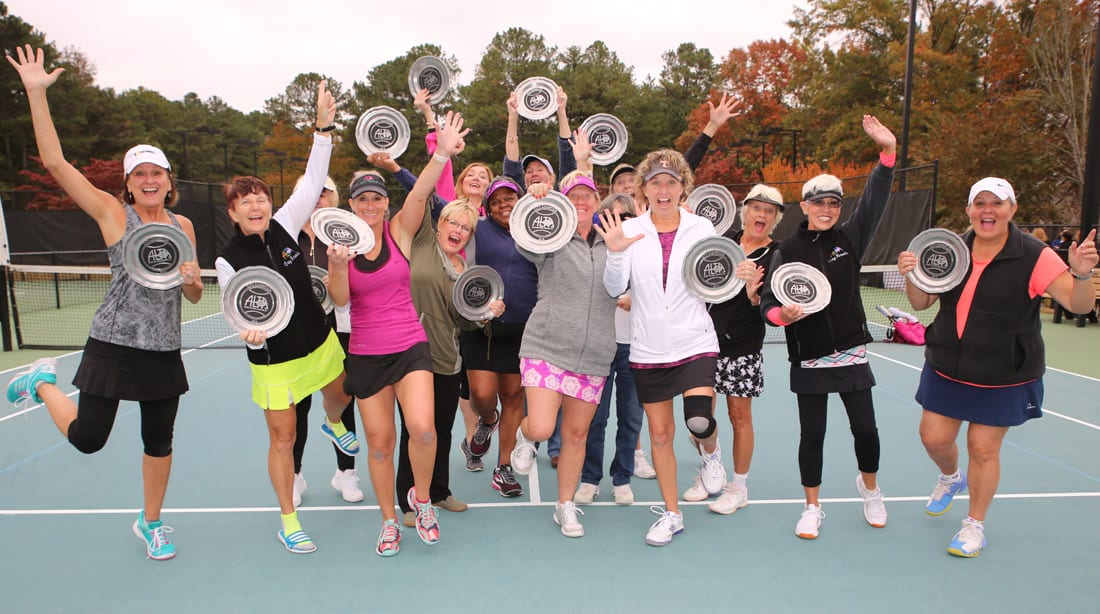 STORY: Mickey Goodman
Atlanta has the largest local recreational tennis league in the U.S. and a reputation for being the king of tennis," says Emmy Powell, marketing director of the Atlanta Lawn Tennis Association (ALTA). And she has the statistics to back up that claim. Atlanta has a whopping 500 more courts than Raleigh- Durham and 400 more than Miami, both top cities for the sport.
There's a place for every player within ALTA, whether it's on teams for men, women, mixed doubles, wheelchair athletes or boys and girls. All are welcome and simply need to fill out an application and pay the $25 dues. Players are placed on teams that match their skill level.
But it's the individual players not the statistics that keep ALTA at the top of the tennis world. Consider Buckhead resident Patty Escalona. A lifelong player, she joined ALTA when her children were toddlers. She played for about a year until her family moved to London in 2009. When she moved back four years later, she was able to "pick up with the same team at the Buckhead YMCA," says Escalona. "I stepped right back into a circle of friends."
The team not only plays competitive tennis in the A1 league; they play together off the court. "We celebrate birthdays, Christmas, Cinco de Mayo—any excuse to get together," she says. "The competitive tennis and lasting friendships keep us returning year after year."
With the goal of promoting tennis tournaments and junior development, ALTA was first registered with the U.S. Lawn Tennis Association back in 1934. League play began in 1971 with only 1,000 members and a handful of volunteers. Four years later, its ranks had mushroomed to 10,000, and today, it has 80,000 members from the four corners of the metro Atlanta area who play on more than 1,000 courts.
An equally fun alternative to ALTA is the Red Hare Brewing Company Tennis League, which is organized by USTA Atlanta. This social coed league, sponsored by Red Hare Brewing Company, is also available to player at all levels and serves up pizza and beer along with fast-paced matches at courts in Buckhead, Brookhaven and other nearby areas.
Mickey Goodman
Award-winning Ghostwriter, Journalist, Content Creator.