Helping women feel pretty.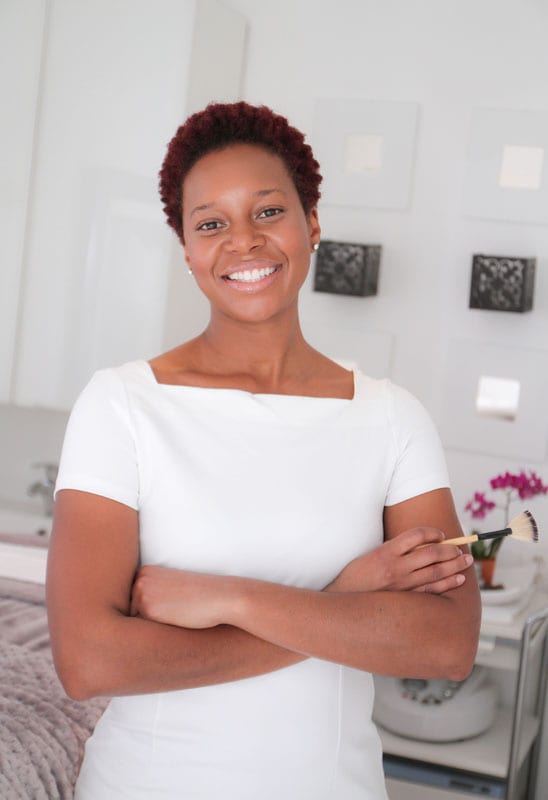 A decorated Air Force veteran of 12 years, Andrea Harden was one of a few women in her squadron during deployments in Dhafra, UAE and Al Udeid, Qatar and looking pretty was at the bottom of her "to-do" list.
Now lead aesthetician at White Salon and Spa in Buckhead, Harden's journey was circuitous. Married to an air traffic controller and mother to a 5-year-old son, she resigned from the service in 2013 but wanted to continue helping others, particularly veterans. "I studied nursing and quickly discovered I wasn't well-suited. I wanted to take all the patients home," she says.
A classmate suggested she explore a career as a licensed aesthetician. "It was perfect and combined the 'science-y' things I liked about nursing while helping people," she says. Harden continues to work with veterans and offers free services for military brides and grooms during Brides Across America's twice annual "National Gown Giveaway."
She also volunteers with The Still Standing Foundation, a nonprofit whose mission is to empower victims of domestic violence to become survivors. Each year at their annual fundraising event, "Purple Affair," Harden offers free pampering for survivors.
"Andrea is caring and giving— a perfect fit for the salon where I want employees to feel like family," says Max Sanchez, owner of White Salon and Spa. "She also has all the qualifications needed for a top registered aesthetician."
For more information, visit whitesalonandspa.co.
BY: Mickey Goodman
Mickey Goodman
Award-winning Ghostwriter, Journalist, Content Creator.