At 24, The Alden's Nicole Alvarez is the youngest sommelier in the area!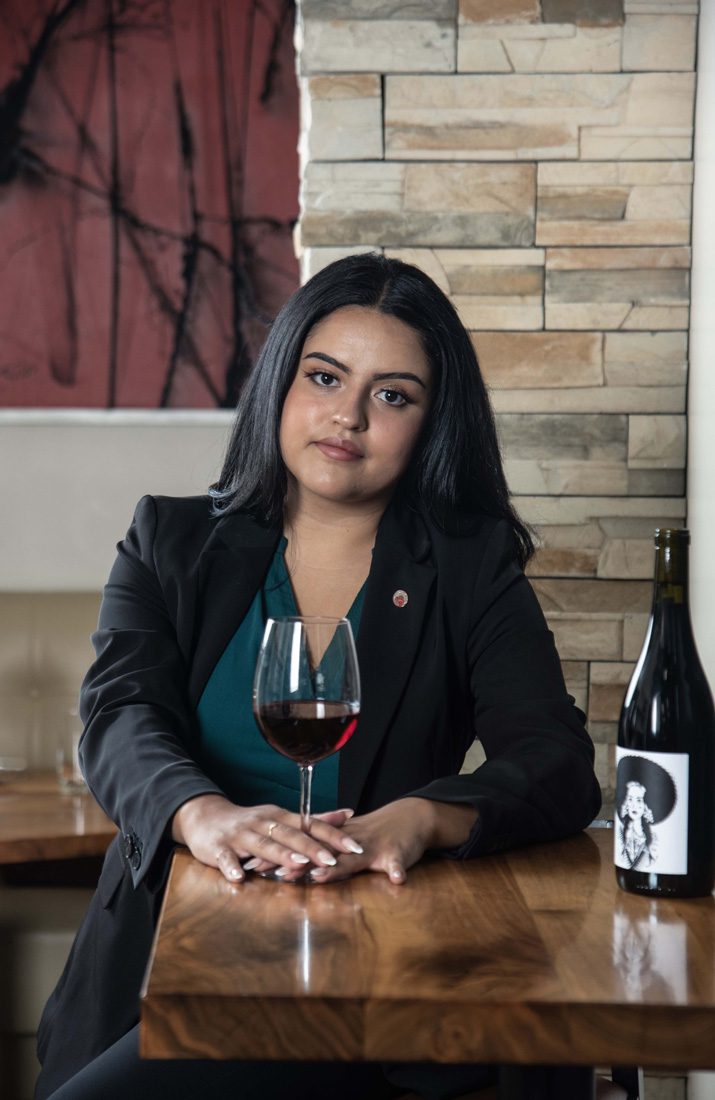 A sommelier and server at The Alden in Chamblee, Nicole Alvarez is a rising star in the hospitality industry. At 24, she's already passed the level 1 sommelier exam and will be sitting for level 2 in October, when she'll face a blind taste test in front of a master sommelier. In addition to studying or tasting, which she calls "a mix of practice and discipline," Alvarez is constantly tweaking the wine list at The Alden. She prides herself on discovering excellent wines from lesserknown regions and aims to make wine more approachable.
"I was originally skeptical of wine. I thought, 'Why are you paying so much for old grapes?'" she says. "One day, I opened a 2017 pinot noir and tried it in two different glasses.
The difference was night and day."
Soon after, she watched SOMM, a documentary depicting the journey of four people striving to earn the master sommelier title. "I have a bit of a competitive streak and wanted to align my interest with being the best in my area," she says. She won a scholarship for women and minorities interested in taking the level 1 test and studied for four months. She also got the opportunity to refocus the wine list at The Alden alongside chef Jared Hucks' innovative fare.
We spoke with Alvarez to learn more about her journey.
What interests you about wine?
The versatility just scratches that part of my brain. You don't know what you are going to get in a bottle. You can get beautiful, spectacular wines at reasonable price points.
How does your age impact how people see you in the industry?
I'm younger than most of my peers. They have more experience than I do. I know people will see my age and think of me differently, but I think I carry myself well enough. At the restaurant I previously worked at, I was the youngest female manager, and it was hard to make my voice heard. I didn't think in my wildest dreams I'd be doing this. I feel very fortunate to be where I am now. I get to be surrounded by people just as passionate as I am. That's a blessing for sure.
What's next for you?
I've been working full time and doing full-time school for the past couple years. I graduate from Georgia Gwinnett College this fall with a political science degree with a concentration in legal studies and am looking for law internships. I'm also going to Spain and Mexico this year and hope to visit Italy and Japan to see what's out there.
Will you continue to pursue sommelier studies after the exam?
I'd love to do both that and law, but once you hit that advanced level, you have to really focus on it and be all in. I'll see what feels right next year.
What's your favorite wine?
Anything Italian. If I had to pick one, it'd be Vicus Irpinia Falanghina. Italian wine feels comfortable and safe because I know a lot about it.
What do you do for fun?
I'm an avid reader and dabble in video games. I sometimes play until 4 a.m. I like to go running; I ran track and cross country in high school in Lawrenceville.
THE ALDEN
678.395.6982
thealdenrestaurant.com
@the_alden_atl
PHOTO: Joann Vitelli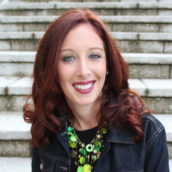 Carly Cooper
Foodie Tastemaker Columnist at Simply Buckhead. Contributing Editor at Atlanta Magazine. Restaurant Aficionado and Mother of Two.