A PEEK AT THE WORK SPACES OF FOUR LOCAL PROFESSIONALS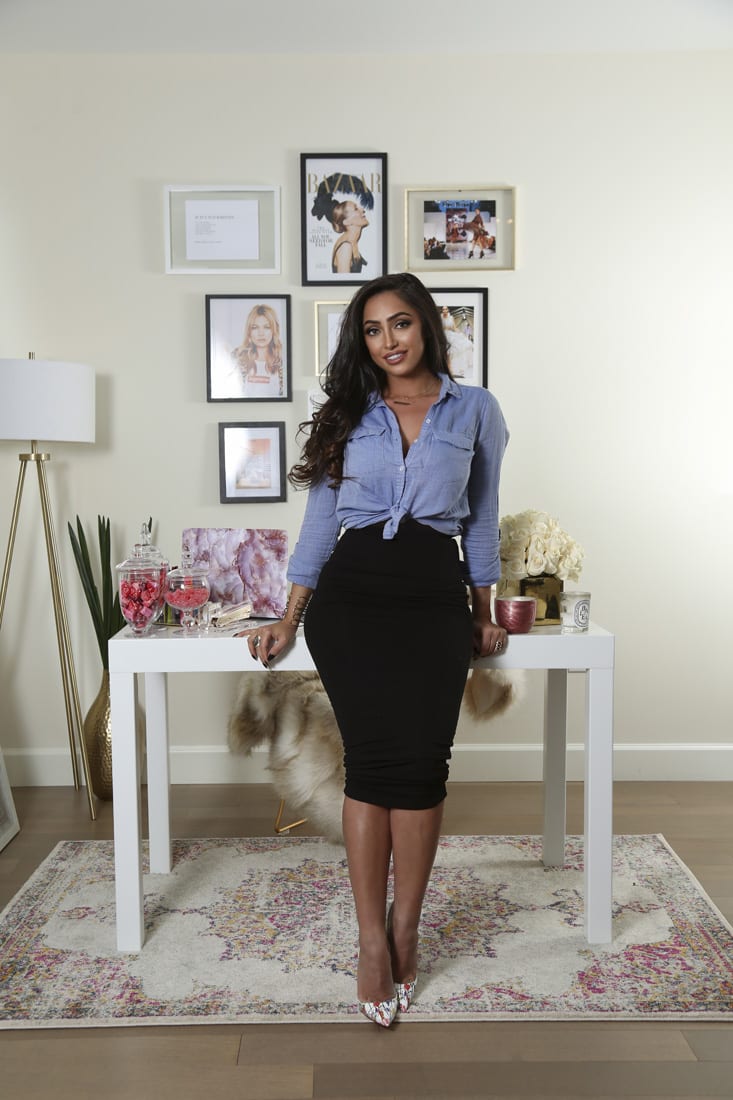 They say a clean desk is a sign of a sick mind. Whether you believe that or not, the state of your office does tell a lot about you. We examined the desks of four Buckhead-area working stiffs to see what their spaces say about what they do and how they do it.
NAZY GAVAHI
There's nothing out of place in local entrepreneur Nazy Gavahi's workspace. Located in an alcove across from the kitchen of her apartment in a Buckhead high-rise, the office is compact but neat and chic. The founder and creative director of the NGK Agency, a year-old, full service marketing and event agency serving clients such as The Shops Buckhead Atlanta, Simon's Restaurant and Motorcars of Georgia, the Persian-born Gavahi has created a space reflective of her creative side and her well-honed organizational skills. "I'm OCD," she admits. "I make a lot of to-do lists. And everything is color coded." Because she works out of her house, she designed her office to blend in with the rest of the decor, opting for more stylish items, from her faux-fur-covered gold desk chair down to the designer stapler. Her desk musts include Post-it Notes in a range of hues, fresh flowers from Trader Joe's, a Diptyque candle and candy jars full of Starbursts and red-only Sour Patch Kids. Working from home allows Gavahi some freedoms she wouldn't have in a traditional office. For one, she can take her beloved dogs, Lola and Zorro, who have a pup teepee and basket of toys next to her desk, out for a walk during the day. She can also set her thermostat at whatever temperature she wants. "I like my room cold," she says. "It's usually 68 degrees." And if she needs to disconnect for a moment, she can. "If I want to take a nap at 2 p.m., I do."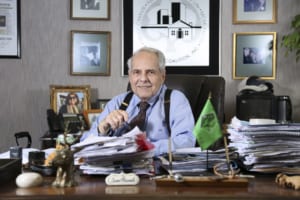 SAM MASSELL
One glance at Sam Massell's desk, and it's easy to see his passion for Buckhead. The mayor of Atlanta from 1970 to 1974, the sharp-as-a-tack 90-year-old now holds the unofficial title of the mayor of Buckhead. His real title is president of the Buckhead Coalition, a nonprofit civic organization now in its 30th year, and his desk at its Tower Place headquarters is covered with figurines of horned bucks, after which the neighborhood supposedly got its name, that he's been gifted over the years. Also filling his fifth-floor office are decades worth of Atlanta and Buckhead memorabilia, from snow globes and Olympic pins to photos of him with Presidents Nixon, Truman and Clinton and some of the shovels used at the countless groundbreakings he's attended. Front and center on his desk is an out box, which is regularly cleared out and acted upon by his loyal staff. One thing you won't find on Massell's desk, though, is a computer. He doesn't know how to work one. Instead, he'll use pen and paper, or occasionally the old electric typewriter on a shelf in a back room. "I'm the fastest typist in the world," he brags. "I type faster than I think." Other desk mainstays include a tube of Chap Stick, a dish full of peppermints, a picture of his wife and his go-to reference, the latest edition of the annual Buckhead Guidebook. "My desk is just a workstation," says Massell, who maintains a six-day workweek. His office may be cluttered, but Massell insists that on a scale of 1 to 10, his desk is a 9 when it comes to organization. "I know where everything is," he insists. Given his track record for getting things done, there's no reason not to believe him.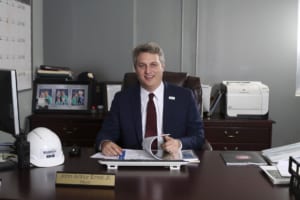 JOHN ERNST
John Ernst's office doesn't have a lot of flash or flair. There are a few family photos and personal mementos, but the space is pretty workman-like, boasting not much more than a desk, whiteboard, small round table with chairs and some filing cabinets. He doesn't know what's in most of his drawers and cabinets, though, because, as the mayor of Brookhaven, Ernst believes his place is not in his City Hall office, but rather out on the town among its 52,000 citizens. "My office is just a place," he says. "My job isn't about sitting behind a desk. It's about being able to speak to the people and hear their concerns." His desk does showcase some of the tools of his trade, such as a hard hat with "Mayor" written across it, a walkie-talkie, Brookhaven maps and various schematics for projects such as the Nancy Creek Watershed Improvement Plan and the Peachtree Creek Greenway Master Plan. Also always handy is the Pilot Precise Grip pen he uses to sign official documents. Ernst's workspace is purely functional and fairly bare bones for another reason: Being the mayor of one of the top 20 largest cities in Georgia is surprisingly a part-time job; he also has his own law firm, Ernst Legal, located just six minutes away. "I give my time as mayor as much as I can give it," says Ernst. "My job is to watch over things so our residents don't have to worry about them."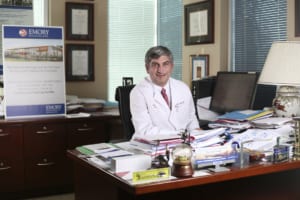 DR. SCOTT BODEN
Scott Boden is a busy guy. As a professor and interim chair of the Department of Orthopedics at the Emory University School of Medicine, the vice president of business innovation for Emory Healthcare and director of the Emory Orthopaedics & Spine Center, not to mention a practicing orthopedic surgeon, he works an 80-hour week. He has a small office space at the swanky new Emory Sports Medical Complex, a 90,000-square-foot site that serves as both the official training and practice facility of the Atlanta Hawks and a state of the art sports medicine practice. But his main office is at the nearby Emory Orthopaedics & Spine Center in Brookhaven. It's crammed with piles of folders, stacks of his latest textbook, copies of some of the 40-plus patents he holds, Hawks team jerseys, plaques from the various awards he's won, sports team photos of his five kids (including his triplet daughters) and renderings of the Emory Sports Medical Complex, a project he was deeply involved in from the onset, all of it conveying just what a multitasking dynamo Boden is. Asked to describe his desk, he says, "It's like a computer screen with a lot of open icons. How organized is it? Well, how do you distinguish between organized and neat? I could close my eyes, and in three seconds, I could find materials relating to 10 different projects."
STORY: Jill Becker
PHOTOS: Sara Hanna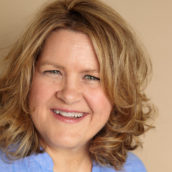 Jill Becker
Award-winning writer and editor who has penned stories for CNN, Woman's Day, Good Housekeeping, and dozens of other outlets.