POINT GUARD, ATLANTA HAWKS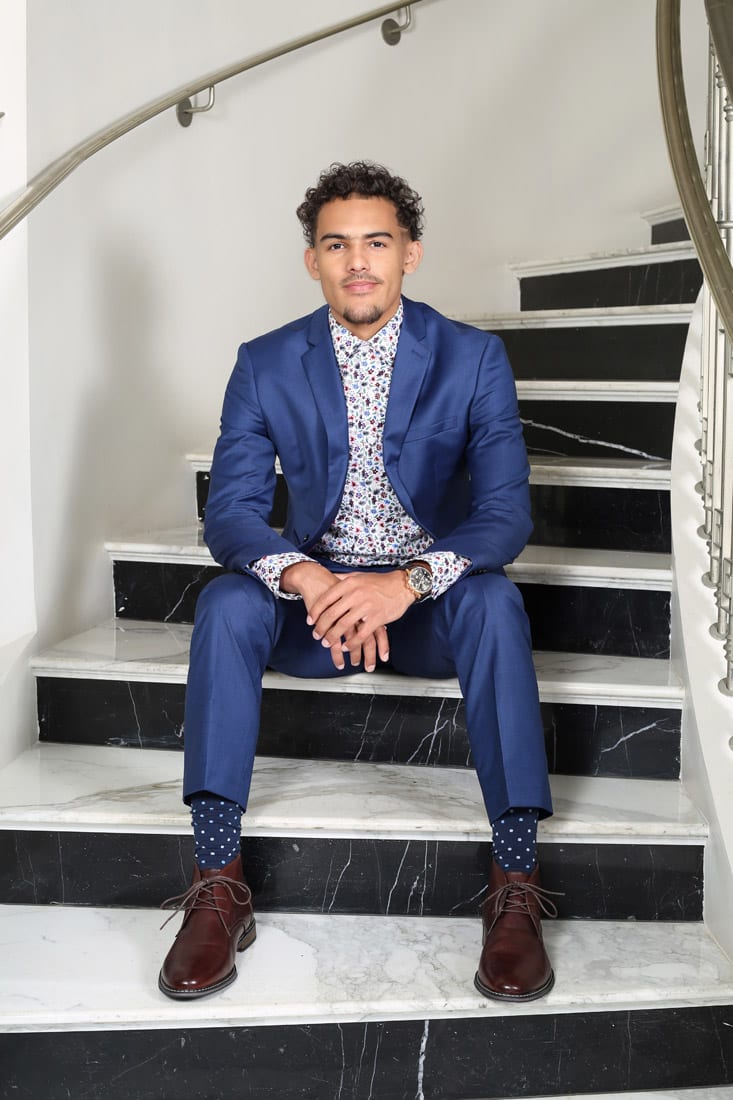 STORY: Michael Jacobs
Trae Young wasn't supposed to be here. When he graduated from Norman North High School and stayed in his hometown to enroll in the University of Oklahoma two years ago, "no one thought I was going to be a one-and-done," Young says about entering the NBA after one year as a college basketball player. "But what I did my freshman year took it to another level," the 6-foot-2 point guard for the Atlanta Hawks says about becoming the first player in NCAA Division I history to lead the division in both scoring and assists, and also earning recognition as a First-Team All-American and Freshman of the Year.
The Dallas Mavericks drafted Young fifth overall in 2018, then traded him to the Hawks for fellow first rounder Luka Dončić and a future draft pick. Both 20-year-olds made the NBA's All-Rookie First Team and were finalists for Rookie of the Year, an award Dončić took home June 24, while Young finished second.
Speaking after practice in early June, Young anticipated a laid-back celebration, perhaps a vacation with his family, if he took home the Rookie of the Year trophy. "A lot of my idols that I grew up watching have won the award," he says. "But just to be considered the top of this really good draft class is pretty cool."
Young is settling in to play a role in the Hawks' long-term success. After living in a high-rise Buckhead condo during his rookie year, he bought a house in Brookhaven, convenient to the Hawks' practice facility at the Emory Sports Medicine Center. He's also planning to get his first dog, either a French bulldog or a pug. "I've always wanted a dog but never really had time," says Young.
How do you view the past year?
I've had to mature a lot given everything I've had to do: in college, being a leader right out of the gate and then coming to the NBA and having to do the same. I'm happy with the way I've handled everything, and it's only going to get better.
What's a day in your off-season like?
I usually get up, get some breakfast, and I come here. I get a lift in, and then I'm on the court for a workout for about 45 minutes to an hour, then I go home, get some rest, get some food. Later that night, I probably come up here one more time just to get some shots in. After that, you'll probably see me in a movie theater somewhere. I love going to movies. I'll go to Phipps Plaza or CinéBistro. I go to a couple of good ones.
What are you working on this summer to get better?
I've been here in the gym early, trying to get my body right, continuing to get it stronger, getting more conditioned.
What are the biggest challenges you've had to deal with?
Just to be able to block out the outside noise and realize that the things that go on outside of the lines on the court don't really matter. All you have to focus on is getting better and performing.
What makes you a Rising Star?
I think my demeanor and how I relate to a lot of people could be reasons why.
Who would you consider a Rising Star?
Calvin Ridley with the Falcons is someone who is young and was a Rookie of the Year candidate last year. He's a rising star in this league. Everybody knows about him. The guy with the Braves, Ronald Acuña Jr., everybody knows about him as well. The culture we have in Atlanta with all the sports, I think we have a bunch of rising stars.
Does having one championship team in town, the Atlanta United, inspire the other teams?
Our goal, and everybody's goal, is to win a championship for the city, and when one team does it, it definitely motivates all the others to win. But that's everybody's goal from the beginning, to win. We all support each other.
Your father played basketball at Texas Tech University and was in the pros in Europe. How important was it to have that example of your dad as a basketball pro?
It definitely helps. The example of someone going through that, being able to guide me through all the things I've had to go through, I think that's a big reason why I've been able to mature so quickly and do what I've done so quickly.
How have you adjusted to being away from your family for the first time?
I'm a big family person, so it's tough. They come out a lot to see me, come to a lot of games, but it's not the same. It's definitely an adjustment I've had to make.
What did you get out of having a year in college before going pro?
Just the publicity I was able to get when we were winning and I was playing well and our team was playing well, I think that's a big reason why I was able to come out as a one-and-done to be a top-five pick. That plus the hard work I put in.
What's more exciting: hitting a game-winning shot or making a game-winning assist?
I've done both. Of course, you want to hit the game winner, and everybody's screaming your name and going crazy. But also being able to see the excitement of your teammates [after you make a game winning assist], that makes me just as excited as hitting the game winner.
What would you do if you weren't a basketball player?
I'm very cerebral, especially when it comes to basketball, so I think giving back as far as being a coach and giving back the things I know and the things I see on the court.
Do you give your coaches feedback regarding what you see on the court?
I think that's something I'm good at, especially being a point guard. You've got to be the coach on the floor. I have a great relationship with Coach [Lloyd] Pierce. I'm able to go to him and talk to him and give him feedback on what I'm seeing on the court and what I'm feeling. It's a good relationship, and it's a good thing to have a coach on the court as well as off.
Do you feel like you're here for the long term?
It's all about building for the future, and hopefully the city of Atlanta and the Hawks want me to be a part of the future. That's my goal: to build something special here and to be a big reason why one day we're competing for championships every year.
How have you adjusted from Norman, Oklahoma, to Atlanta?
It's definitely different—the size of the city, the traffic, the different types of culture that are here. But I've adapted, and I love it out here. I'm a big food person, and you can't get better food than Atlanta.
Where do you like to eat?
I'm a big steak person, so Little Alley or Chops. I'm in Bones a lot, too.
Aside from traffic, is there anything about Atlanta you don't like?
I bring up the traffic a lot, but that's a good thing. It means people love being here. It's not just people who live in the city who are here. But, no, there's not very much that you can't like about Atlanta.
How do plan to celebrate your 21st birthday in September?
That's going to be a big one for me. I'm just excited to be 21. I don't know what I'm going to do yet, but I think people will find out.
What was your first big purchase as a pro?
I got my mom a car [an Infiniti Q60 she picked out]. Just everything she's helped me with and been through, the way she's handled herself, I wanted to do something special for her.
What will make your career a success?
Just being able to impact the game long-term. You see the way Steph [Curry] came and basically changed the game, and now it's going to be that way for a long time. Hopefully, I leave an impact and a mark on this game so that kids grow up wanting to play like me, just like I grew up and wanted to play like guys like Steve Nash.
WHERE DO YOU SEE YOURSELF IN FIVE YEARS?
I could see myself having won a championship or two, being in three or four All-Star Games. I can definitely see myself doing a lot of cool things as far as the team and also individually. I don't necessarily like to set limits and bars; I just see a lot of really good possibilities.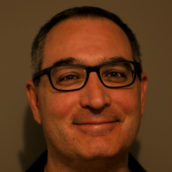 Michael Jacobs
Jack-of-all-trades writer covering almost anything but beauty and fashion at Simply Buckhead; fond of flamingos and sloths.