DOMINIQUE WILKINS EXTENDS HIS DOMINANCE TO NONPROFITS AND PODCASTS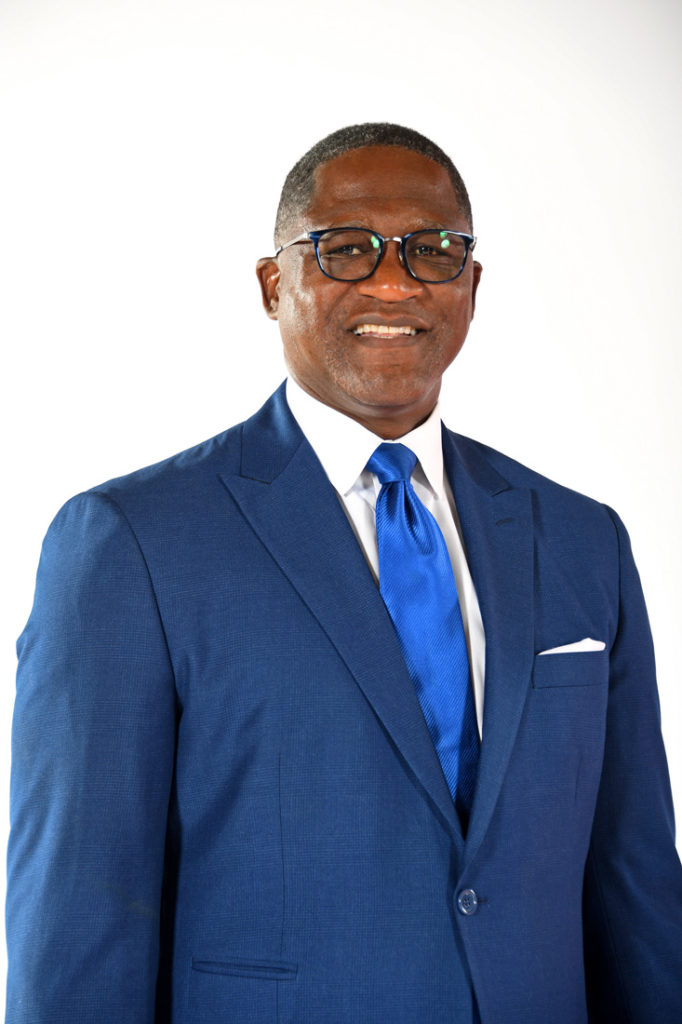 Basketball Hall of Famer Dominique Wilkins' place in Atlanta sports history is set in bronze, like the larger-than-life statue of "The Human Highlight Film" outside State Farm Arena since 2015. But at age 60, the longtime face of the Atlanta Hawks as a player, game analyst and vice president of basketball isn't sitting on the bench.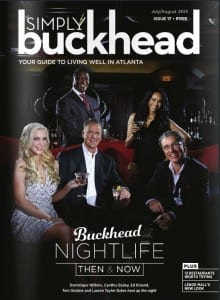 "I'm having more fun now than I have in a long time," he says, though with moderation. For the July/August 2013 cover story on "Buckhead Nightlife Then & Now" he told Simply Buckhead that he frequented such nightclubs as Limelight and Rupert's during his playing days; now he prefers Buckhead Life restaurants Chops Lobster Bar and Kyma for a night out. He has cut beef back to twice a month in favor of fish, chicken and all the vegetables he can get, feeding his love of grilling and experimental cooking. Living with diabetes, he has modified his workouts, although he says he still runs a mile or two a day.
"I'm all about health care," Wilkins says. "I love finding and developing a way to help people help themselves and have more options on how they deal with their health." He has worked with hospitals, diabetes focused nonprofits and other health research organizations. He chairs the board of KultureCity, whose focus is accommodating the sensory needs of people with autism.
"We do a lot of other things to help people live a much more carefree life and feel like they can function in society without a 'woe is me' attitude," Wilkins says, explaining that KultureCity helps people hurdle obstacles and "keep moving."
He's deeply involved in wheelchair basketball because of his youngest daughter JoJo, a tween who showed in a viral video from their backyard court in August that spina bifida doesn't hurt her shooting touch. She and teen brother Jacob, whom Wilkins says will be a special basketball player, are the last of seven children living in Conyers with their divorced dad. He has four other daughters and a son, Isaiah, who played pro basketball in Poland this year.
Wilkins' role as a Hawks vice president keeps him involved with the team's alumni and community endeavors, such as the construction of public basketball courts, and gives him a courtside view of the development of a young team led by star guard Trae Young. "Nobody wants to see this team win more than me," Wilkins says.
His love for the franchise extends to Tony Ressler and the rest of the group that bought the team in 2015. "It's like a breath of fresh air," Wilkins says. "Our total ownership group is made up of some of the most wonderful people you'll ever meet."
Those owners include entrepreneur Jesse Itzler, a guest on one episode of the podcast, The Dominant Ones, Wilkins launched last fall. Athletes, actors and others visit Wilkins' home to share stories of struggles and successes, and discuss what dominance means to them.
A bonus episode features Andrew Yang, who talks about universal basic income, Martin Luther King Jr., children with disabilities and the NBA after a pickup basketball game with Wilkins during a presidential campaign stop in Atlanta. "You're a class act," Yang told Wilkins.
"As awesome as a basketball player as you are and were, you're a better human being."
What from the past decade are you most proud of?
I'm able to stay healthy and keep myself trim and slim because of having diabetes. A lot of people lose faith in themselves and let themselves go, so I'm really happy, especially since in the last few years I've stepped up my care with diabetes. I'm able to still feel and look pretty young, I think.
Where do you see yourself in 10 years?
I see myself still involved with the Hawks. They'll probably have me put beside my statue when I finally fade away. I just feel like there's some business I'm just getting started.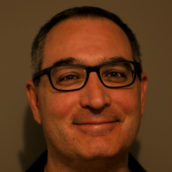 Michael Jacobs
Jack-of-all-trades writer covering almost anything but beauty and fashion at Simply Buckhead; fond of flamingos and sloths.