Ansley Bowman is determined to remove the barriers to regular skin care.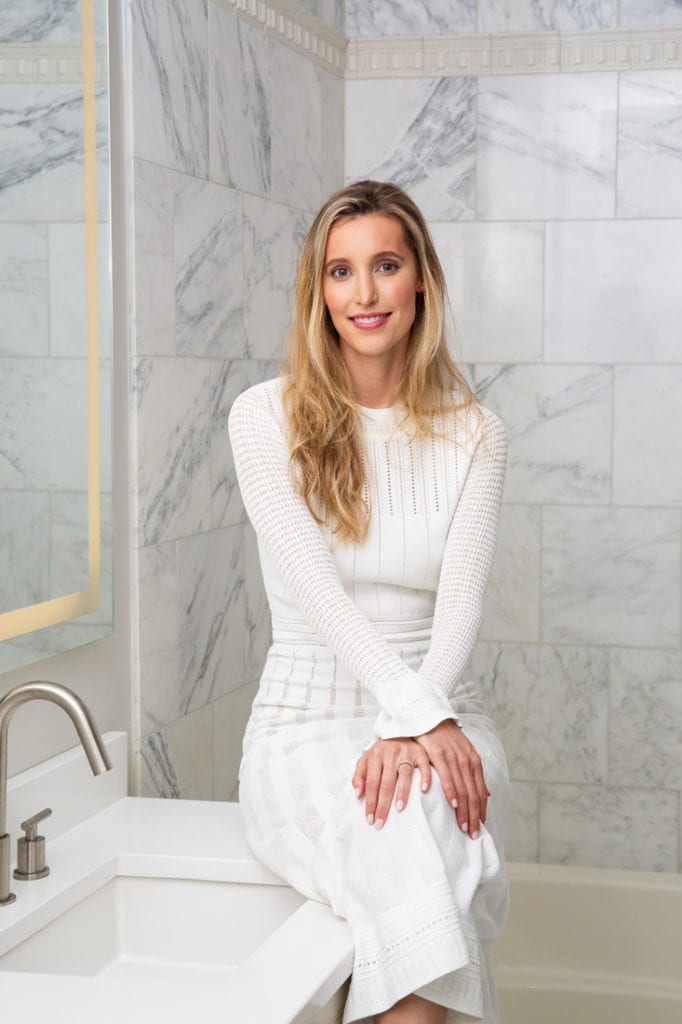 When Ansley Bowman moved back to Atlanta from New York City in 2019 to be close to her Brookhaven-based family, she searched for a beauty studio where she could get regular facials as part of her skin care routine. During Bowman's 2.5 years in NYC, where there is a wellness concept easily accessible on every corner, the fashion buying and sales professional had seen the benefits of having regular maintenance. It paid dividends with a youthful appearance and the clarity and hydration of her skin. But Bowman couldn't find a beauty studio in Atlanta that didn't have barriers to monthly facials, from high cost to limited hours of operation. "Faced the Facial Studio was truly born out of me, as a customer, looking for something in the industry and not finding it," says the new entrepreneur, who opened the luxury-meets affordability skin care concept this May with a brick-and-mortar location at Westside Provisions District. The 1,436-square-foot space features six private treatment rooms and offers 30-minute ($60) or 50-minute ($100) facials that include a cleanse, skin analysis and custom course of treatment. Add-ons for microdermabrasion, chemical and enzyme peels, LED light therapy and microcurrent and high frequency treatments do not cost anything additional. Membership packages are available, encouraging habitual behavior and savings on clean and natural retail skin care products. Here, Bowman talks about her new endeavor and how frequent facials impact your skin.
How is Faced different from other skin care studios?
It is open seven days per week and after hours on weeknights so that, whether you are a busy mom or a working professional, you can fit a facial into the schedule. We eliminated any add-on service fees, giving the aestheticians the tools they need to give their clients the optimal, customized treatment each day. You know you're paying the same fee every time you visit us. Another thing is to change having a facial be such a financial commitment and instead be more in line with getting your nails done— something you may do frequently to look good or get ready for an event.
What does having a monthly facial do for your skin?
Clients will see benefits and results after their first facial. In your first treatment, the esthetician would likely address your most pressing concerns such as breakouts and dry skin. However, as you continue to come in for regular treatments, multiple skin care concerns are resolved, and you can build upon your results and start focusing on other goals such as anti-aging, glowing complexion and more. It is similar to if you had fitness goals you are trying to achieve; you would want to work out regularly and start with running 1 mile before you are ready to run a marathon.
What was the criteria for the beauty brands you sell and use in treatments?
It was very important to use the highest- quality and most effective products. We are offering four lines to have something for everyone. Naturopathica is a clean, natural brand that focuses on a holistic approach to skin care, and it will be a large part of our facials. Image Skincare is more clinical-grade skin care. The brand has a line for everyone's skin needs such as acne prone and anti-aging. Ursa Major is fantastic plantpowered, clean skin care at wonderful price points. Augustinus Bader is a luxury product line that's backed with 30 years of research and science.
What's your go-to skin care routine?
I've developed a routine that changes almost daily based on my skin care needs. I have most items from the four brands we carry. My husband's like, "Can you please make some space on the bathroom counter?" A daytime moisturizer with SPF is the most important piece in my routine.
What made you choose the Westside as the location for Faced?
Westside Provisions, to me, is truly my favorite shopping center. When my business partner and COO, Martha Moore, and I had the opportunity to open there, it was a no-brainer.
FACED THE FACIAL STUDIO
1198 Howell Mill Road, Suite 200
Atlanta 30318
404.482.3596
facedfacialstudio.com
Photo: Brittany Wage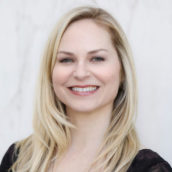 Karina Antenucci
Managing Editor and Wellness Columnist at Simply Buckhead. Blogger at Badass + Healthy.