WELLSCENE'S FOUNDER SPOTLIGHTS WOMEN'S WELLNESS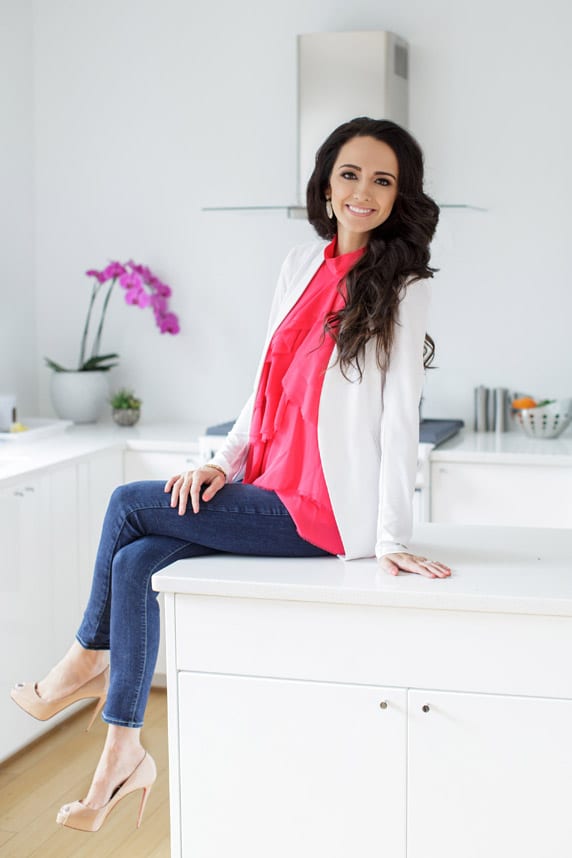 STORY: Nicole Letts
PHOTO: XXIII Photo Studio
WellScene is the fruit of founder, certified health coach and Buckhead resident Gabrielle D'Auria, and it's quickly becoming Atlanta's premier women's wellness event. This one day conference, to be held at The Stave Room on Nov. 10, will feature a wellness marketplace offering goods from local and national companies; breakout sessions on topics such as infertility; and a bevy of speakers, including Julie Granger, a mindset coach who specializes in combining functional medicine knowledge with wellness coaching. D'Auria says her goal for the event since the beginning has been to "connect women at every stage of their wellness journey and empower them to live their best lives, naturally."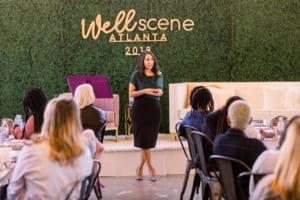 We chatted with D'Auria about WellScene's mission, what attendees can expect at this year's conference and her favorite healthy spots around town.
How did WellScene get started?
WellScene came about when I was searching my community for healthy places to eat. I had no idea where to start because there weren't any resources out there. That's where my mission came from: to create a community and connect women to wellness resources in Atlanta. I have always had a love for event planning and creating experiences and celebrations for people. I realized that Atlanta didn't have anything to celebrate women's wellness and give them a judgment free place to learn about ways to live their healthiest lives.
How does WellScene encourage women to think about wellness holistically and get them started on a path of lifelong health?
Wellness is such a trendy term lately, but it stems from being in a place of good health. I believe good health is a mind, body and spirit approach, and that's what WellScene promotes. Wellness isn't just going to the gym and drinking smoothies or trying the latest superfood. The way to lifelong wellness is by creating daily habits that support your mental health and stress [levels], working your body and fueling it with good food, and living your life to honor your dreams and desires. When these areas are in balance, I believe that's when you have true wellness.
What can attendees expect at this year's event?
Confirmed speakers include Samaira Dumpson of Corrective Chiropractic, Weather Channel meteorologist Liana Brackett, Megan Broadhead of The Brookhaven Center, November Nichols of L'Artisan Muse and Kristin Oja of STAT Wellness. We have also partnered with a company called Rowdy Elephants to make sure that our event is as environmentally friendly as possible. We're working to make sure that everything is compostable and recyclable, and all food compost will be donated to a local community garden.
You've also started something on the WellScene website called Little Green Book. Tell us about it.
I started the Little Green Book because I wanted a tangible [wellness] resource for people. I get so many messages about where to go for naturopathic doctors or clean beauty stores in our area, so we put together a guide to search for different categories in your neighborhood.
What are some of your favorite wellness spots in the Buckhead area?
Perspire Sauna Studio is amazing for detoxing. [I'm] currently loving Peachtree Yoga Center's restorative yoga class. Aillea for all my natural beauty products. Nuts 'n Berries is a health food store that has great local finds such as Georgia Grinders nut butter.
WELLSCENE
Nov. 10, 8 a.m-5:30 p.m.
The Stave Room
199 Armour Dr. N.E.
Atlanta 30324
wellsceneatl.com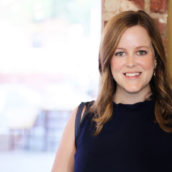 Nicole Letts
Wellness columnist at Simply Buckhead and dog columnist at Atlanta Pet Life. Lifestyle writer specializing in women's interests, travel, people and interiors.