Buckhead trainers give their top tips for getting obstacle race–ready.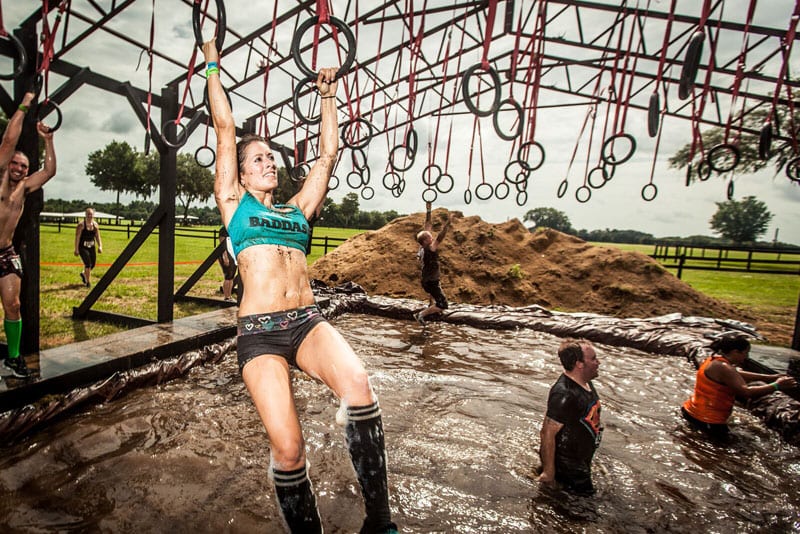 Shimmying up walls or under barbed wire. Getting covered head to toe in mud. High-fiving fellow racers as they cross the finish line. Behold, just a few of the experiences in store when you take on an obstacle course race (OCR). But if you're training for your first OCR, where do you begin? We've asked a few Buckhead-area trainers to share their top tips for getting race-day ready.
1. CHANNEL YOUR INNER WARRIOR. A good race for beginners is the Warrior Dash, says Jeff Baird, owner of Chaos Conditioning Studio. "It's relatively short, and the obstacles are designed so that most people can complete them with little preparation," he says. "Even experienced participants tend to run this race for fun, so there's a welcoming party vibe that can be less intimidating for beginners."
2. JUST SAY "OHM." A little yoga can go a long way in helping you prep for one of these races, says Carly Grace Hinchman, owner and director of Thunderbolt Power Yoga. "You will be asked to climb and crawl, and a limber body will be of utmost importance," she says. "Practice power yoga two times per week, and you'll benefit from increased endurance and flexibility, and experience the benefits of breath work."
3. TRY A LITTLE TRX. Do your basic strength training exercises (like rows, chest presses and lunges) on a TRX Suspension Trainer, Baird says. "This tool uses your own body weight to efficiently enhance full-body strength, core stability and balance."
4. EMBRACE PLANKS AND BEAR CRAWLS. These are great exercises to strengthen your core, says Flywheel instructor Cara Weaver. "Sometimes you have to crawl through mud pits under wire or ropes. These exercises strengthen your core enough to last without face-planting in the mud or scraping your back on that barbed wire."
5. STRETCH—AND STRETCH SOME MORE. "We all—self included—neglect this important part of exercising. But without it, your body will hurt and can become easily injured," says Ellie Vance, a personal trainer at Eclipse One on One. Hire a professional or use a foam roller, whatever works best for you.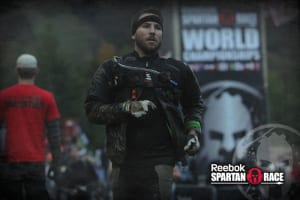 WEEKEND WARRIOR SHARES 3 TRAINING TIPS
By day, Alex Valdivia is Buckhead's go-to dog trainer. And you'd probably never guess he's competed in more than 10 OCRs over the past few years. This October, he'll take on the challenge of racing in all three OCR world championships over the course of three weeks: the Lake Tahoe Ultra Beast by Spartan Race, the Warrior Dash World Championship in Tennessee, and the OCR World Championship in Ohio. Here are Valdivia's training tips for first timers:
1. Try a Savage Race or Tough Mudder. "I'd recommend these to beginners because of the level of camaraderie, and the atmosphere is more fun and noncompetitive," he says. "But the races are still tough with great obstacles."
2. Cross-train. "Whether you're on a trail or local track, at a park or gym, try to simulate the race and obstacles that you are about to face," Valdivia says. For example, incorporate buckets or sandbags into your sprints to simulate the types of things you'll do during a race.
3. Rest and recover. Valdivia trains one day and rests the next. Also, he uses compression clothing for muscle recovery and swelling. Last but not least, Valdivia recommends heading to Buckhead's Icebox Cryotherapy to help muscles mend and improve circulation.
Upcoming Atlanta-Area Races
Rugged Maniac
Aug. 22
ruggedmaniac.com
Spartan Race (Atlanta Super)
Oct. 10
spartan.com
Down & Dirty
Oct. 18
downanddirtyobstaclerace.com
THE EXPERTS
JEFF BAIRD
Chaos Conditioning Studio
The Forum Athletic Club at Lenox Square Mall
Atlanta 30326
404.590.5852
chaosconditioning.com
CARLY GRACE HINCHMAN
Thunderbolt Power Yoga
3872 Roswell Road N.E.
Unit C4, Atlanta 30342
404.556.1605
thunderboltpoweryoga.com
ELLIE VANCE
Eclipse One on One
295 West Wieuca Road N.E.
Atlanta 30342
404.843.2663
eclipse1on1.com
CARA WEAVER
Flywheel
102 West Paces Ferry
Road N.W., Suite A
Atlanta 30305
678.702.5684
flywheelsports.com
STORY: Amelia Pavlik
Photos: Rugged Maniac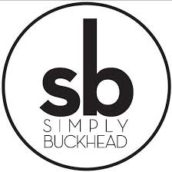 SimplyBuckhead
Simply Buckhead is an upscale lifestyle magazine focused on the best and brightest individuals, businesses and events in Buckhead, Brookhaven, Sandy Springs, Dunwoody and Chamblee. With a commitment to journalistic excellence, the magazine serves as the authority on who to know, what to do and where to go in the community, and its surroundings.