BUCKHEAD BOUTIQUES PROVIDE EXPERT FITTINGS FOR YOUR MOST INTIMATE PIECES.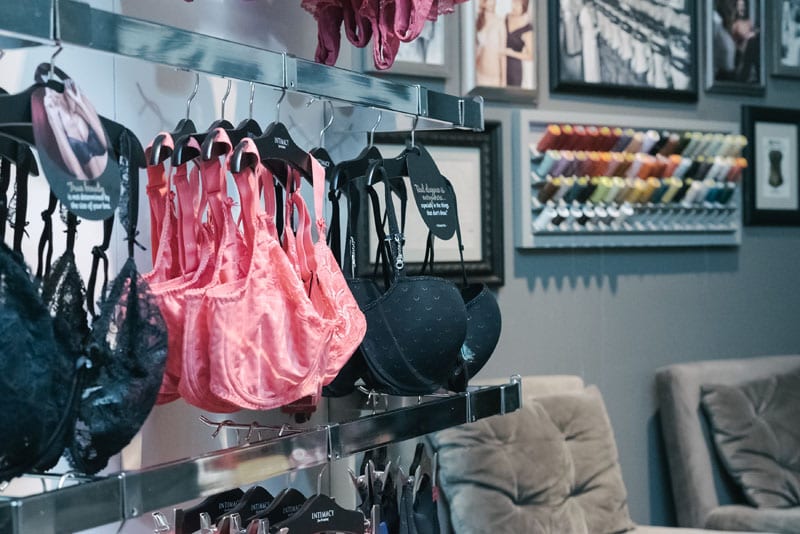 Shopping for lingerie can be frustrating. Many women find themselves discouraged after attempting to find the perfect bra in particular. On the other hand, we also tend to get aggravated when a recently purchased piece begins showing wear right away or the fit isn't quite right after just a few washes. The key to lingerie shopping is to first visit a store that specializes in fittings, high-quality pieces and good customer service. Here are three of Buckhead's most popular lingerie shops that will help in your quest to find the most comfortable—and of course sexy—lingerie.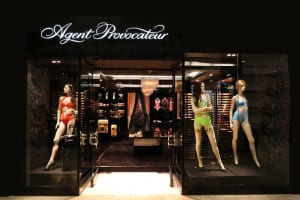 Agent Provocateur
There's just something about this swanky Phipps Plaza shop that is intriguing to even the most conservative. The small boutique feels like a rich palace with its dark interior, yet bright and very revealing lingerie sets line the walls and mannequins. London-based Agent Provocateur carries lingerie, hosiery, nightwear and bathing suits for those special occasions in your life—think honeymoon, wedding night and birthdays. Lots of lace, bows and provocative designs make up the store's inventory. Agents are there for private fitting sessions that can be booked beforehand, allowing them to choose options for clients prior to the appointment. The new line, L'Agent, launched in 2013 and adds a fresh feminine style mixed with a few sultry pieces, too. L'Agent was designed by actress Penelope Cruz and her sister Monica along with Creative Director Sarah Shotton.
Agent Provocateur
3500 Peachtree Road N.E.
Atlanta 30326
404.869.2881
agentprovateur.com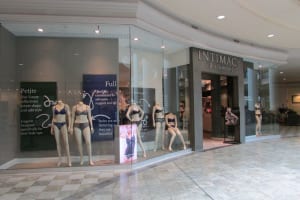 Intimacy
The moment you step foot in the flagship Intimacy store in Phipps Plaza, you can decode what founder Susan Nethero wanted her stores to encompass—pure comfort. Although Nethero sold the brand a few years ago, it still lives up to her mission. As we all know, it can be difficult and sometimes awkward working up the courage to schedule a real bra fitting. Intimacy's friendly stylists (they are trained to be stylists, not just bra fitters), consult with each client in a dressing room, first getting to know the client's lifestyle so they can better fit the shopper for what they really need. Then, they measure you to make sure you are indeed the size you think you are, listen to your frustrations concerning current lingerie and recommend sets and pieces based on that information. You'd never know it because they are hidden in chic cabinets and drawers, but the Atlanta store has 15,000 bras in stock with a wide range of designers and price points, including Prima Donna and Aubade. Don't forget your bathing suit, too—also included in Intimacy's inventory!
Intimacy
3500 Peachtree Road N.E.
Atlanta 30326
404.261.9333
myintimacy.com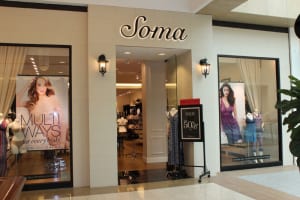 Soma
Soma, with locations at both Lenox and Phipps Plaza, is your classic lingerie shop filled with comfortable pieces for everyday or special occasions. The store sells only their own branded clothes, including some popular lines like Vanishing Tummy, Vanishing Back and Vanishing Edge. Clients feel at home upon entering the super inviting shop with welcoming staff when shopping for lingerie pieces and night sets. With bra sizes ranging from 32A to 44G, it's a sure thing that you'll find something that fits. Their Expert Fit stylists are there to measure and fit you, but also to consult and help talk through your needs and wants. This is the place to go for undergarments that need to go beneath outfits with "problem areas" like a low-cut dress or halter-top.
Soma
Lenox Square Mall
3393 Peachtree Road N.E.
Atlanta 30326
404.720.2664
Phipps Plaza
3500 Peachtree Road N.E.
Atlanta 30326
404.841.5616
soma.com
STORY: Olivia DeLong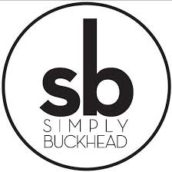 SimplyBuckhead
Simply Buckhead is an upscale lifestyle magazine focused on the best and brightest individuals, businesses and events in Buckhead, Brookhaven, Sandy Springs, Dunwoody and Chamblee. With a commitment to journalistic excellence, the magazine serves as the authority on who to know, what to do and where to go in the community, and its surroundings.