Fitness is at the heart of this Buckhead couple's businesses.
Over planks and push-ups. That's how Amy Selig and Jeff Toney found love. "It's going to sound so cliché, but Jeff was my personal trainer at Eclipse One on One Fitness Studio in Buckhead," says Amy Selig, who is now engaged to Toney. "We really connected over our love for fitness. The rest is history."
The couple's mutual love of fitness goes back decades. Toney has been a personal trainer and fitness model for more than 14 years, while Selig got her start teaching aerobics and personal training out of her home gym.
So, when the owner of Eclipse decided to move on in 2009, the dynamic training duo decided to purchase it. But that was just the beginning.
"We also wanted to create a small group fitness class that would complement the higher-impact training sessions at Eclipse," Toney says. "So, in 2011, we opened the Buckhead location of Stellar Bodies, which offers a low-impact, full-body workout using the Megaformer machine. And this year, we opened a second location in Midtown."
Read on to learn more about the couple and what to expect from workouts at Stellar Bodies.
What is the Megaformer machine, and why did you create a studio around it?
It's a Pilates-based piece of equipment that is designed to utilize upper and lower body muscles using springs and pulleys to provide resistance, Selig says. "Using this machine was a no-brainer," she adds. "Not only does it create a long, lean, toned body, it's a high-intensity workout that helps people avoid injury because there's no impact on the joints."
Take us through a typical class.
Each 50-minute class includes both upper and lower body exercises, with core work integrated throughout, Selig says. "For example, more than 600 muscles are used in one of our signature moves called the 'scrambled eggs,' where you stabilize yourself on a table top over the Megaformer and move one leg as you try to keep your body still."
What are a few pieces of advice you'd offer to people new to Stellar Bodies?
Listen to and watch your instructor closely, since the exercises aren't likely to be familiar, Selig advises. "Also, leave your ego at the door because these movements can be tough—if you don't want to be challenged, why come to a class?"
Is it difficult to work with your significant other?
"We work together but rarely get to see each other because we're always with clients," Toney says. However, it's great to be able to discuss the day with someone who speaks the same language, he adds. "But it can sometimes be hard to leave the work behind and just be a couple," Selig says. "So we try to make the most of our vacations together."
What's a date night like for the two of you?
"We enjoy hanging out as a family with Amy's sons, Cooper and Sean, when we're not at the studios," Toney explains. "Also, we love to try new restaurants. If money were no object, Umi would definitely be a regular spot for us."
DETAILS:
Stellar Bodies Buckhead
3872 Roswell Road, Suite A-1
Atlanta 30342
404.467.1060
stellarbodiesatl.com
Eclipse One on One Fitness Studio
295 West Wieuca Road
Atlanta 30342
404.843.2663
eclipse1on1.com
STORY: Amelia Pavlik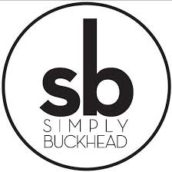 SimplyBuckhead
Simply Buckhead is an upscale lifestyle magazine focused on the best and brightest individuals, businesses and events in Buckhead, Brookhaven, Sandy Springs, Dunwoody and Chamblee. With a commitment to journalistic excellence, the magazine serves as the authority on who to know, what to do and where to go in the community, and its surroundings.