Savor the season with 9 tips to keep you on the road to wellness
STORY: Amelia Pavlik
'Tis the season when soirees serving up boozy eggnog replace cycling classes, and we tell ourselves that sugar cookies are just as calorie-friendly as kale. To help you get through the holidays without undoing all of the good you've accomplished over the last 10 months, here are 9 tips from area wellness pros.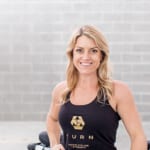 Ashley Francis
Owner, Turn Studio
"Alcohol is part of life and should definitely be enjoyed, but choose your mixers wisely. For example, two of my favorite healthy cocktails are tequila with one fresh squeezed lime, one muddled strawberry and a teaspoon of organic agave, and a vodka with water and one fresh squeezed lime."
Turn Studio
turnstudio.com
---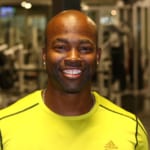 Antares Brown
Personal trainer and instructor, The Forum Athletic Club
"I try to eat small meals throughout the day, so I'm not gorging myself during holiday dinnertime. For me, that means five to six meals a day, eating every three to four hours. Three of the six meals are usually one meat, one starch and one vegetable. The other two meals are just meat and veggies. Coupled with a gallon of water a day, it keeps my metabolism on track."
The Forum Athletic Club
theforumathleticclub.com
---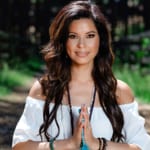 Lena Franklin
Mindfulness meditation teacher, The Spa at Mandarin Oriental, Atlanta
"Practice belly breathing to regain peace by pausing and finding stillness while seated. Begin focusing on your breath, and breathe into the center of your belly, in and out of the nostrils. Inhale for four counts, pause for two counts and exhale for six counts. Feel your belly relax and release as your body and mind let go of stress."
The Spa at Mandarin Oriental, Atlanta
mandarinoriental.com/atlanta/buckhead/luxury-hotel
---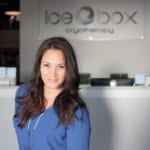 Alia Alston
Owner and founder, Icebox Cryotherapy
"I used to stress about getting to every party or event, making the house look like a winter wonderland and buying the perfect gift. But now I focus more on being with my family and making memories—and logging more time on my Peloton [exercise bike], which keeps me sane more than in shape."
Icebox Cryotherapy
iceboxtherapy.com
---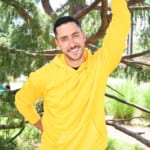 Korey Austin
Instructor, Barry's Bootcamp
"Lift heavy weights. Honoring your body should always be the top priority, but the holiday season is the perfect time to pick up slightly heavier weights than you're used to. Doing so will really ramp up your metabolism, boost energy levels and give you the strength you need to stay on track. If you work out with a trainer or participate in group classes, ask that individual for weight range recommendations."
Barry's Bootcamp
barrysbootcamp.com/studio/atlanta
---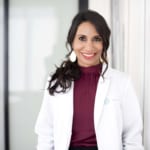 Dr. Taz Bhatia
Founder, CentreSpring MD
"My favorite strategy for beating the holiday madness is to not sacrifice my yoga routine and to fill up before holiday parties so I'm not as tempted to indulge in all the yumminess."
CentreSpring MD
centrespringmd.com
---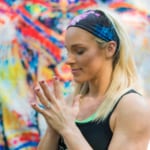 Carly Grace Milyo
Owner, Thunderbolt Power Yoga
"I like to use a seven-day pill organizer with a.m. and p.m. compartments to help keep me accountable when it comes to taking my vitamins."
Thunderbolt Power Yoga
thunderboltpoweryoga.com
---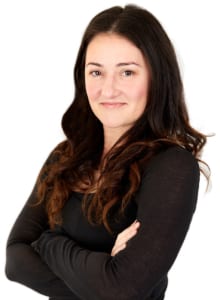 Mimi Benz
Founder, The Sweat Shoppe
"Riding in the Hot Room at The Sweat Shoppe [a cycling concept where the studio's temperature is a steady 84 degrees] is my go-to for stress relief. It's detoxifying on so many levels."
The Sweat Shoppe
thesweatshoppe.com
---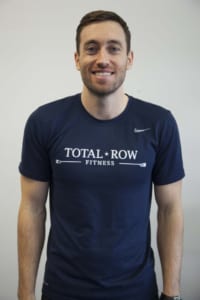 Elliott Smith
Founder, Total Row Fitness
"Make working out count by trying a calorie-torching Tabata, the basis of high-intensity interval training, with a four-minute workout with 20 seconds completed at full exertion and 10 seconds of total rest. For example, try switching between squats and push-ups for the 20-second intervals for a total body workout."
Total Row Fitness
totalrowfitness.com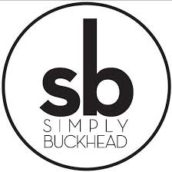 SimplyBuckhead
Simply Buckhead is an upscale lifestyle magazine focused on the best and brightest individuals, businesses and events in Buckhead, Brookhaven, Sandy Springs, Dunwoody and Chamblee. With a commitment to journalistic excellence, the magazine serves as the authority on who to know, what to do and where to go in the community, and its surroundings.