Buckhead's first-ever spin studio, Flywheel Sports, opened in 2012 and was a mega hit from the get-go.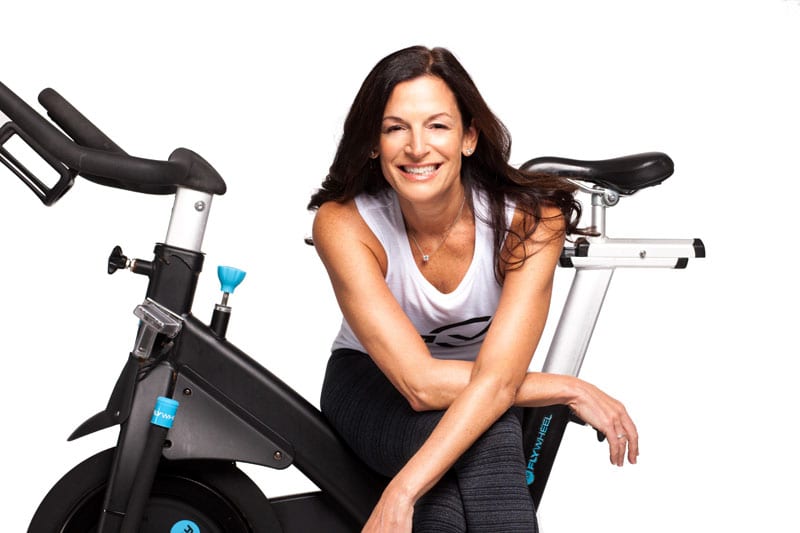 Because of its success with the Buckhead set, it expanded outposts to Midtown and Alpharetta. This spring, the inaugural Atlanta hotspot, which now also offers body-sculpting barre classes, moves to a brand-new locale within The Shops Buckhead Atlanta. Here, we speak with Flywheel's Co-Founder and Creative Director Ruth Zukerman about what's in store at the new location and what sparked the whole idea for the nationwide high-end cycling fitness brand in the first place.
What inspired the launch of the flagship Flywheel studio in New York in 2010?
I had been teaching indoor cycling for several years and began to feel that it was time to take the workout to the next level. I wanted to take the guesswork out of indoor cycling and help my riders achieve maximum results. I met two incredible people who shared my vision, and together, we joined forces and opened Flywheel, setting the bar for indoor cycling by integrating technology into an effective, empowering and, of course, fun workout.
Why did you initially choose Buckhead as one of Flywheel's locations?
When selecting a location for a new studio space, our team does a great deal of research. We seek markets that not only embrace boutique fitness and a healthy lifestyle, but also regions that have a united sense of community. We knew Buckhead fit the bill—it was exciting, as it always is, to introduce the residents to a form of exercise that was unique. We truly resonated with the community.
Tell us about the new space at The Shops Buckhead Atlanta.
The new studio location is in the heart of residential Buckhead. It is much larger than the existing Buckhead location, covering more than 5,500-plus square feet and boasting 60-plus bikes and 20 FlyBarre mats. Additionally, the new studio location will have seven individual spa showers and 160 lockers, ensuring ample space for all riders and 'pulsers.' Also, be sure to look out for little enhancements! Upon entering the stadium, the tech pack, or small computer affixed to every bike in the stadium, will now greet riders by their first names. The stadium will also feature special LED lighting that can be managed by instructors, allowing them to play with the color of the lights throughout the ride.
Flywheel Sports
355 Bolling Way N.E.
Atlanta 30305
flywheelsports.com
STORY: Karina Antenucci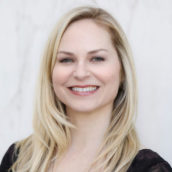 Karina Antenucci
Managing Editor and Wellness Columnist at Simply Buckhead. Blogger at Badass + Healthy.