Fashion stylist Holly Katz offers tough love fashion advice to her clients!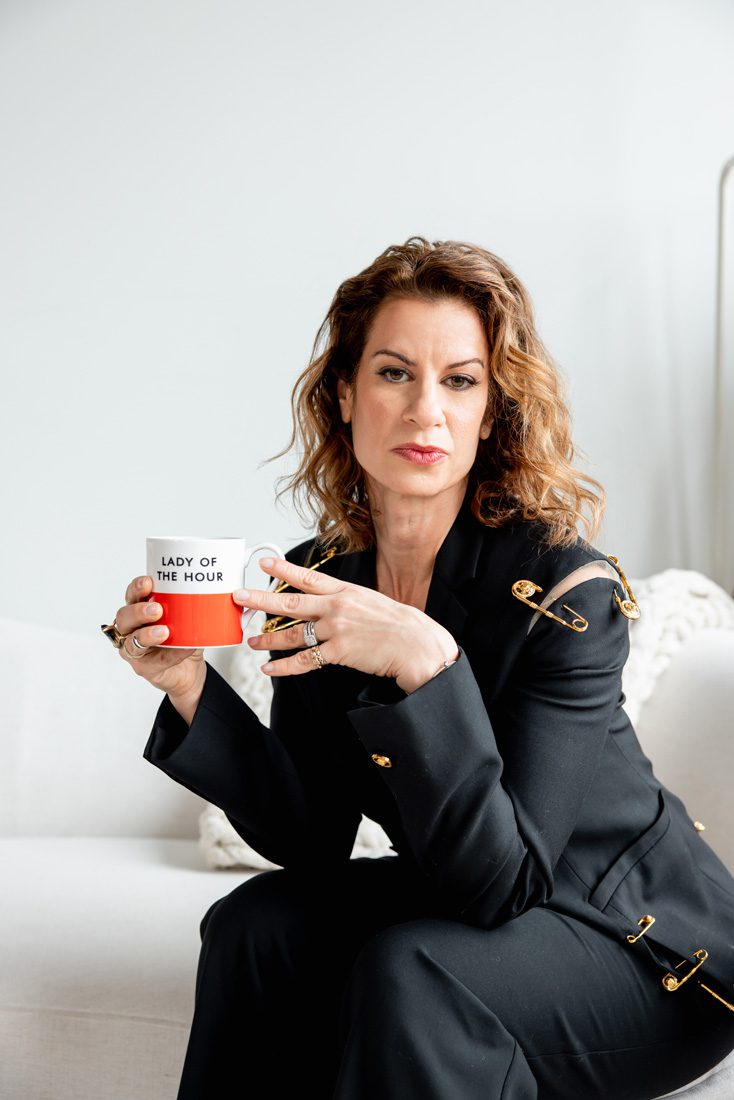 Holly Katz wants to be your BFF: not your best friend forever, but your "best fashion friend." She's been helping women revamp their images and take back their identities for nearly a decade. "I'm loud, I'm bossy, and I'm going to make you better," she says.
Katz grew up in Raleigh, North Carolina, and moved to Atlanta to attend American Intercontinental University where she earned her bachelor's in fashion design. Following graduation in 2003, she moved to New York. With no friends or connections, she knocked on showroom doors and handed out her resume until she got her first job. For the next seven years, she worked in garment production to learn the business side of fashion. After getting married and moving back to Atlanta in 2011, Katz realized her heart was in the more personal side of fashion, so she became a certified stylist and while she worked in every aspect of the field from corporate to advertising and film, she fell in love with personal styling. "You really connect with the client, and it's so rewarding to see their evolution," she says. "Plus, I'm a really great shopper because of my years in fashion production."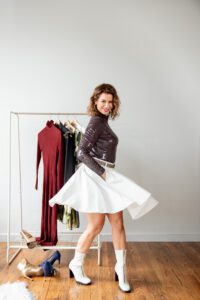 While Katz has clients of all ages, her "sweet spot" is women over 40, noting that she started her business styling her own friends. "I always ask people if their image is holding them back in life, and that is a very tough question to face," she says. "But so many women don't prioritize themselves, and coupled with the fact that they hate to shop, they get stuck in a fashion rut that doesn't serve them."
Katz's umbrella of services includes shopping trips and virtual styling services, but closet cleanouts bring her the most joy, and she considers it a type of therapy. "I provide a safe space for people to get to the heart of the issue, and it's never just about the clothes," she says. "It's about so much more like prioritizing yourself, and the message you want to convey to the world. If I just showed up with a rack of clothes without getting to know my clients, that doesn't help them."
When it comes time to shop for her clients, Katz is a department store loyalist. "If someone needs a wardrobe overhaul, I need a onestop shop because it can be a tiring process," she says. The brands she buys depend on the client, but some of her go-to favorites include Eileen Fisher, Levi's ("They never fail =for men or women!"), Anne Klein and in-house brands like I.N.C. at Macy's and Gianni Bini at Dillard's.
Most of Katz's clients are in Georgia and Alabama, but people learn from her fashion expertise worldwide. In 2020, when Katz wasn't able to meet with clients, she launched her podcast, Fashion Crimes with Holly Katz. New 30- minute episodes drop weekly, when Katz shares fashion advice laced with her personal brand of humor and honesty. She has also interviewed guests, including fashion designer Nicole Miller, style critic and TV personality Melissa Rivers and famed fashion model Emme.
In July, Katz's book, Stop Making These Fashion Mistakes, debuted as an Amazon exclusive title. Katz wrote it to answer the fashion questions people have always been afraid to ask or never knew they should. She says, "It's the perfect book to keep on your nightstand as a reminder of how to continually evolve your style."
HOLLY KATZ
hollykatzstyling.com
@hollykatzstyling
fashioncrimespodcast.com
STORY: Emily L. Foley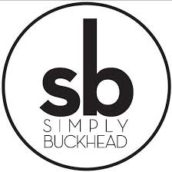 SimplyBuckhead
Simply Buckhead is an upscale lifestyle magazine focused on the best and brightest individuals, businesses and events in Buckhead, Brookhaven, Sandy Springs, Dunwoody and Chamblee. With a commitment to journalistic excellence, the magazine serves as the authority on who to know, what to do and where to go in the community, and its surroundings.