Looking to elevate your girls' trip? Chateau Elan's got you covered.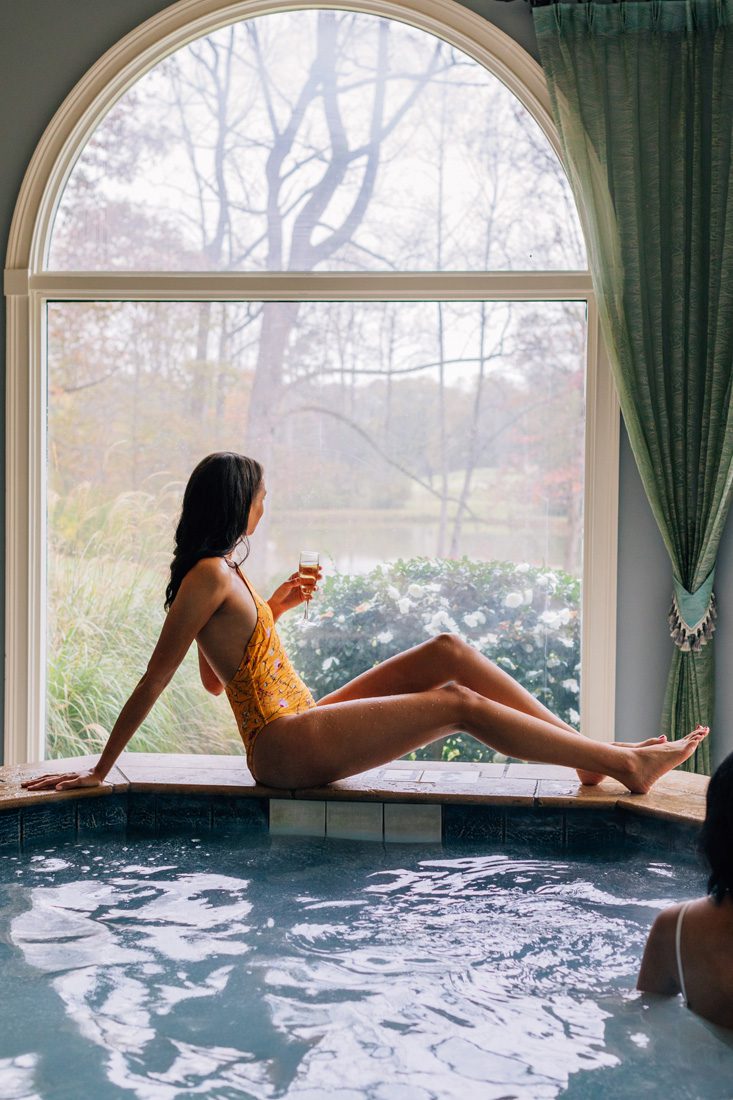 When I turned 40 earlier this year, I only wanted one thing: a weekend away with my girlfriends. Since I had high expectations for the level of relaxation, luxury and fun, but also needed the ease of staying close to home, Chateau Elan immediately came to mind. Although it's been one of Atlanta's most popular staycation destinations for 40 years, the resort continues to reinvigorate its menu of activities to ensure people have reason to return. A brief perusal of the diversions available quickly confirmed it was the perfect locale for my milestone celebration.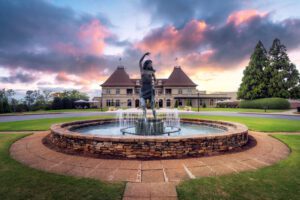 Our weekend began with massages at the Chateau Elan spa, followed by plenty of robed leisure time in some of the serene relaxation spaces with glasses of prosecco in hand. Even so, our activities outside the spa truly stand out in my memory.
After freshening up, we headed to the Inn at Chateau Elan's grand atrium for afternoon tea. There, we ordered from a tea library with selections such as Lush Orchard, Jade Dragon and Nectar Sun that arrived in personal-sized, pink porcelain tea pots. The treats that accompany the tea are showcased in a multitiered gold birdcage and range from scones, cream puffs and macarons to chicken salad tea sandwiches and beet-dyed deviled eggs. Between the afternoon sun gleaming picturesquely through the atrium's glass ceiling as we dined, the harpist playing mere feet away and the stunning presentation of food and drink, this was by far the most luxurious afternoon tea I have ever enjoyed and was a highlight of our weekend.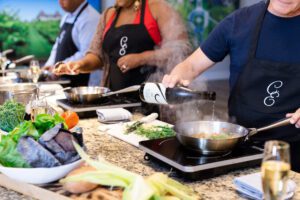 The following day, we took our snacking and imbibing to a different setting: a tent or "wine bungalow" overlooking the vineyard. The bungalow was outfitted with chairs and a couch, charming boho decor, a table of snacks and bottles of wine, and an air conditioner (or heater for colder months). The space served as a private respite as we chatted and enjoyed wine from the vineyard we were looking over.
That night, it was time to dine again, but with a twist: We'd be making our own meal during a cooking class in the resort's culinary studio. Led by a seasoned chef and sommelier, the class guided us through the techniques needed to create an appetizer, main course and dessert, and we enjoyed wine pairings along the way. The culinary prowess of the members of my group ranged from novice to skilled amateur chef, and the class structure allowed the freedom for us to talk and enjoy each other's efforts, whether they were beautifully crafted or the source of copious laughter. We left the experience with additional culinary skills under our belts and a signature Chateau Elan apron.
These activities were punctuated by time at the Inn's well-appointed pool, a guided hike through the property and an exceptional meal at the Marc Restaurant steakhouse. And since there wasn't enough time to take a painting class or a charcuterie workshop, or enjoy guided sunset stargazing with Chateau's professional telescopes, our weekend concluded with promises to return soon to enjoy more of the activities that afforded us such rich, quality time during an unforgettable birthday trip.
CHATEAU ELAN
chateauelan.com
@chateau_elan
STORY: Emily L. Foley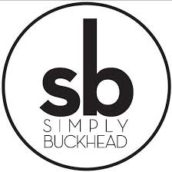 SimplyBuckhead
Simply Buckhead is an upscale lifestyle magazine focused on the best and brightest individuals, businesses and events in Buckhead, Brookhaven, Sandy Springs, Dunwoody and Chamblee. With a commitment to journalistic excellence, the magazine serves as the authority on who to know, what to do and where to go in the community, and its surroundings.