For Ceata Lash, necessity was the mother of inventio.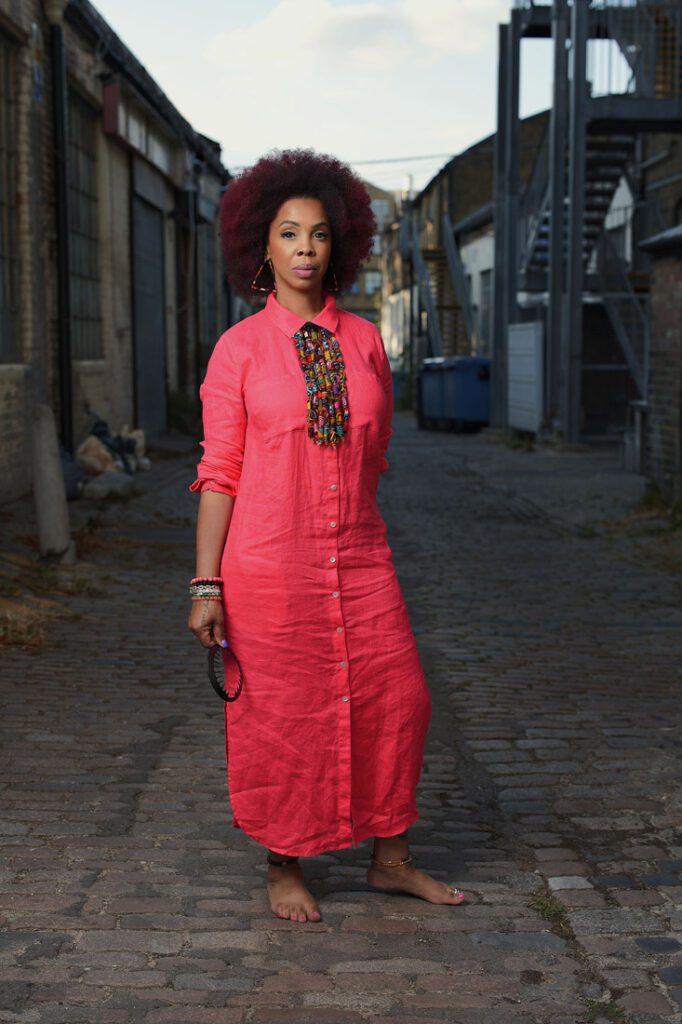 It's no secret that entrepreneurship isn't for the faint of heart, but graphic designer Ceata Lash was driven by her own natural hair journey to create a hair accessory that has proven to be exactly what countless curly headed people need. She's the first black woman to hold four U.S. patents for a natural hair accessory, and her PuffCuff line can be found in indie beauty shops and online at Sally Beauty, Walmart and Amazon. You also might have seen the brand's kiosk at Perimeter Mall at the end of 2022.
Here, she shares more of her story.
What first inspired you to create the PuffCuff?
I wore my hair straight from the time I was 10 and always suffered from itchy scalp and dermatitis but just figured it was part of my makeup. I got my hair relaxed every four to six weeks, but I went a few weeks longer once, and all the scaling, itching and flaking just disappeared. It was my body telling me, "You need to stop!" As I was growing out my hair, the only way I was comfortable wearing it was up in an afro puff, but that led to headaches and hair damage. I looked everywhere, but there was nothing available that was large enough to hold my hair and didn't work against it. I thought, "It is ridiculous that I have to suffer in order to wear my hair in a way that is pleasing to me," so I set out to change that.
What were your next steps to go from concept to creation?
I drew the initial idea for the Puff- Cuff on paper and then had a friend who was a carpenter carve one out of wood for me. But I knew I needed a working prototype. I was working as a contractor at a junior college [in Chicago], so I went through the catalog and messaged every adjunct professor in the engineering department to see if anyone would meet with me, and one responded. He connected me with someone to create a 3D print of my concept, and that is how I got my first samples.
What was the reception to the product once it launched?
I launched the company in 2013 and started retailing PuffCuffs on Amazon in 2014. We quickly secured a 4.5-star rating, and that really catapulted us. I also got on Instagram, and I wanted the brand to represent the customer, so I never hired models; I used everyday people. That set real expectations, and the expectation is what you achieve.
At first glance, the PuffCuff may remind hair novices of the infamous banana clips of the '80s. How does it differ?
First, the PuffCuff isn't shaped like a banana; it's round! You also use banana clips to gather the hair and keep it in position, and the only hair getting through it is straight. So the entire concept is fighting with your natural hair. With the PuffCuff, you gather the hair first and then clamp the PuffCuff around it, so your hair expands into the unique teeth of the clamp. It works with your hair to hold it back without any damage or headache.
What's next for the brand?
I want retail vending machines at Hartsfield-Jackson airport. Puff- Cuff is a curly hair product. It's not a black product, and it's not just for women. So exposure is indispensable because once people know about PuffCuff, they have to have it.
PUFFCUFF
thepuffcuff.com
@thepuffcuff
STORY: Emily L. Foley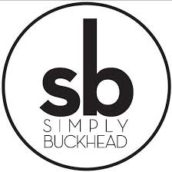 SimplyBuckhead
Simply Buckhead is an upscale lifestyle magazine focused on the best and brightest individuals, businesses and events in Buckhead, Brookhaven, Sandy Springs, Dunwoody and Chamblee. With a commitment to journalistic excellence, the magazine serves as the authority on who to know, what to do and where to go in the community, and its surroundings.