Dr. Brian Vickery leads cutting-edge pediatric food allergy research.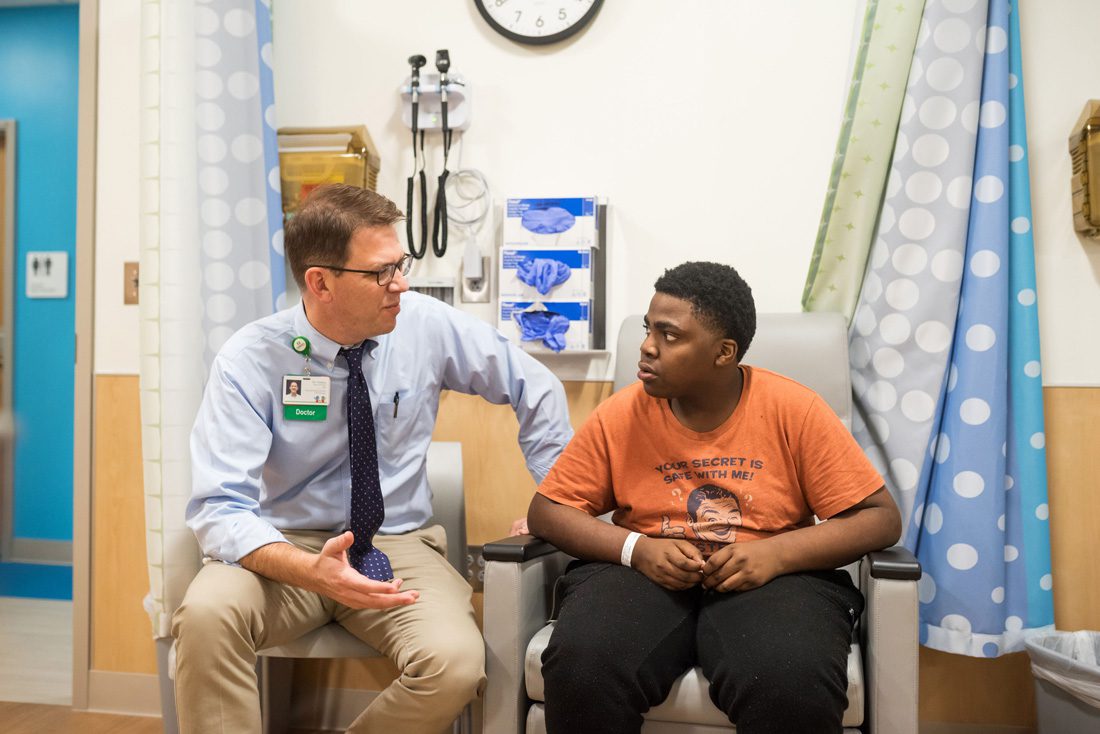 When Atlanta native Dr. Brian Vickery was doing his residency in pediatrics at New York Presbyterian Hospital in 2001-2004, he noticed a surprising trend. Almost every other child who came into his clinic for care had an allergy. He found himself spending all his free time reading about allergies and organically found his calling.
"I learned there's a lot that we don't know about the epidemic of allergic disease in kids. I think maybe this specialty chose me," says Vickery, chief of Allergy and Immunology and director of the Food Allergy Program at Children's Healthcare of Atlanta, and an associate professor at Emory University School of Medicine.
In 2018, Vickery was recruited to Children's to helm the Food Allergy Program in collaboration with research partner Emory. Last year, the program grew into an independent division of the hospital, Allergy and Immunology.
Vickery chose to focus his career on food allergies, a form of allergic disease that is the most common cause of anaphylaxis, or severe allergic reaction. "It didn't make sense to me that a perfectly healthy kid could take two bites of a snack and find themselves in a life-threatening situation," he says.
Food allergies affect 8% of children, or one in 13. Studies have shown that allergic disease tends to run in families and is more common in both urban environments and in kids from historically disadvantaged backgrounds, but there is not a single, elegant explanation of why yet. Vickery notes that food allergy prevalence is increasing over time for reasons that also are not clear. Without a treatment option other than the EPIPEN, the current recommendation is simply to try to avoid the foods that cause a reaction.
"It's not a good standard of care, to be honest. Accidental reactions are common, so avoidance is difficult. It also comes with a lot of mental health costs for families, and it follows these kids everywhere— at home, at school, during travel and when they are socializing," Vickery says.
During his time at the University of North Carolina-Chapel Hill School of Medicine in the mid- 2000s, Vickery was instrumental in changing the national food allergy treatment guidelines. An NIH-funded study he conducted showed that consuming food allergens, specifically peanuts, in the first three years of life is safe and can desensitize children with allergies. The findings were subsequently validated by another large, randomized trial and have made their way into practice nationwide.
Today, Vickery and his colleagues at Children's and Emory are on a mission to advance pediatric food allergy research and treatments, with 11 active clinical trials and more to come by the end of the year. "When you have multiple shots on a goal, you increase the chance of making the shot," Vickery says. T
he big future goal is to find a cure for food allergies, but in the meantime, they are working on solutions to protect kids from severe reactions. To do so, the researchers are testing administering immunotherapy through shots, orally, on the skin and sublingually. The results of one promising phase-three global trial were recently published in the New England Journal of Medicine and show that 12 months of treatment with DBV Technologies' Viaskin Peanut patch desensitized toddlers to peanuts, decreasing the chance of experiencing an allergic reaction.
Another approach the group has in the works is developing a biologic drug like those that have been approved for and useful in other immune-system-related or inflammatory conditions such as asthma or Crohn's disease.
"I'm proud of the work our division is doing and how we will continue to grow over the next five years and beyond," Vickery says.
CHILDREN'S HEALTHCARE OF ATLANTA – ALLERGY AND IMMUNOLOGY
404.785.5437
choa.org
@childrensatl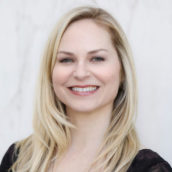 Karina Antenucci
Managing Editor and Wellness Columnist at Simply Buckhead. Blogger at Badass + Healthy.