Elicia Monroe moonlights as an electronic dance music artist…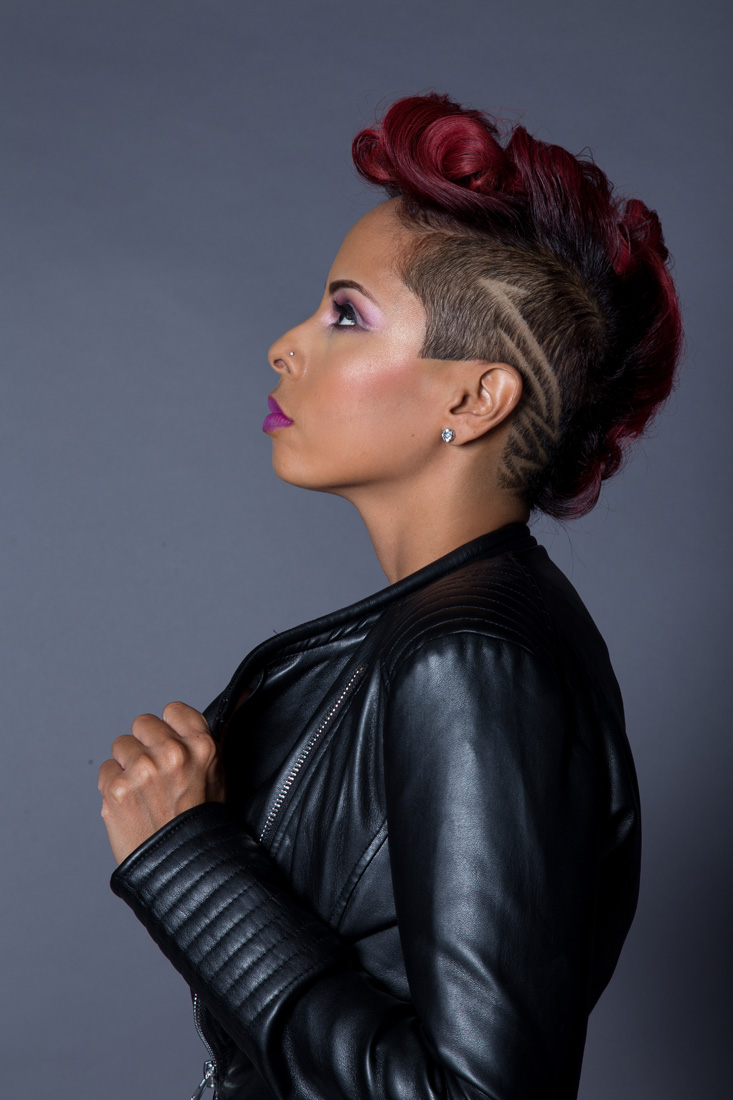 Elicia Monroe has never been tied to any kind of label or definition. Reinventing herself is something she has done constantly since her days managing local musicians in New Orleans to working in banking to playing on a professional women's football team. Her latest endeavor is making a name for herself as a music artist under the persona Stormy Monroe.
Featured as one of Simply Buckhead's "Bold Women of Buckhead" in 2014, Monroe launched her first single, "Booted," in May 2016 and then released a new expanded EP "Venom Kisses," with eight tracks of electronic dance music (EDM) in January. In a music genre dominated by men, Monroe has worked hard not only to produce tracks, but be a vocalist as well. And as far as she knows, she's the only local EDM female who's released an entire album.
Born in Port of Spain, the capital of Trinidad and Tobago, she moved to the U.S. when she was in the third grade and wound up in Louisiana. She studied business first at Alabama State University and then returned to her home state to attend Dillard University in New Orleans, where she graduated in 2004. Hurricane Katrina struck the next year and her family home was almost completely destroyed. Monroe was devastated, but she eventually saw a silver lining. "It was the best thing that could have happened to me because it forced me to transition. Atlanta has been my second home, giving me so many opportunities."
Monroe started working at Wachovia Bank (now Wells Fargo) in 2005 and became involved in sports, playing professional women's football for two seasons with the Atlanta Steam. That was roughly when she took on her persona as Stormy.
Her entry into the music industry was different than most: She learned the business side of the industry and then backed into the entertainment side. Three years ago, she started doing DJ gigs for VH1 and "The Real Housewives of Atlanta" on Bravo. In 2015, she gave her first performance at the local Dionique Designer Celebration, a fashion show highlighting the clothing of designer Jasmine Jones. Music is in her blood. Monroe's inspiration is her mother, Barbara, a Caribbean singer who gave up her career to have children. Barbara lives in Atlanta now, as do Monroe's siblings, sister Denyse and brother Alex. Although she loves having family close, she's often traveling to places such as Bermuda and The Bahamas for her entertainment work.
Constantly looking for new journeys, the performer recently filmed a pilot for VH1 show "Bodied" that examines local professional trainers and entertainers. Its airdate is still being determined, but in the interim, she has been contacted about a film project—one she cannot talk about yet.
By day, 37-year-old Monroe still works at Wells Fargo as a vice president of sales marketing/customer satisfaction and pursues her music on her free time. "I can balance both," she says. "Instead of just sitting on my butt, I wake up, I am happy to go to work, I leave there to go into the studio, and the next day I am back ready to rock and roll. I have never been as motivated to wake up and tackle a day as I am now."
Stormy Monroe
"Venom Kisses" is available for $5.99 on iTunes and Google play stormyatl.com
STORY: Jim Farmer