Jerry's Habima Theatre showcases the talent of adult actors with special needs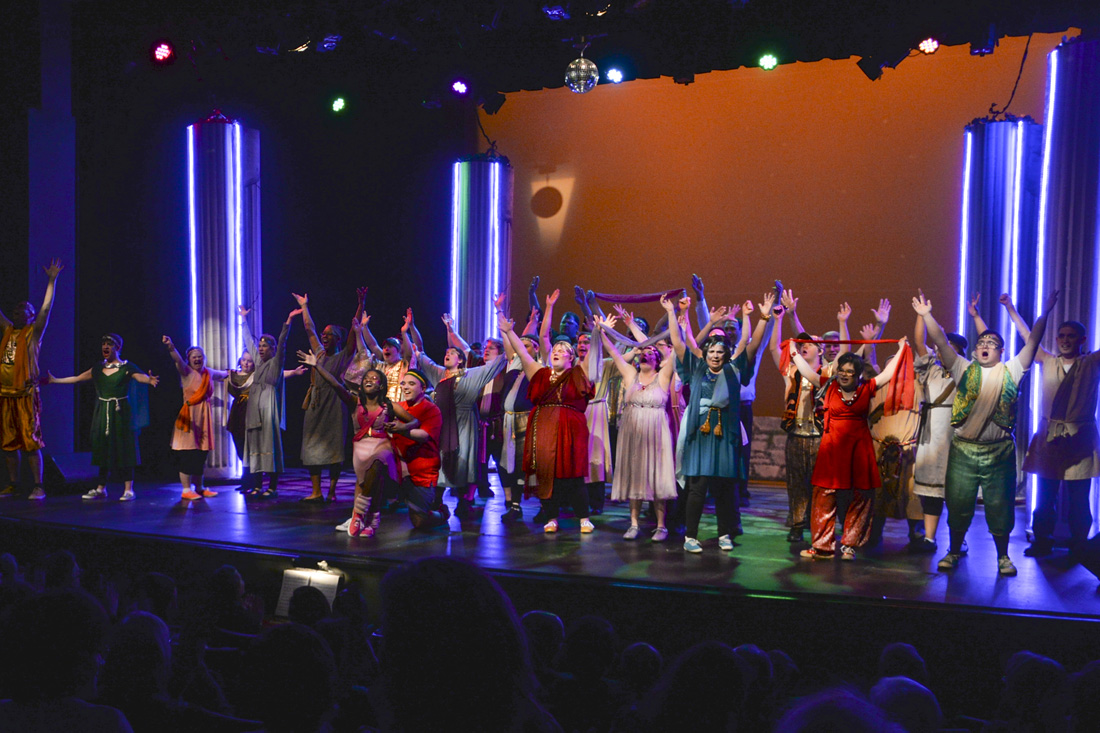 For nearly 30 years, Jerry's Habima Theatre has welcomed adult actors with special needs to its stage to provide access to arts programming within the Marcus Jewish Community Center of Atlanta in Dunwoody. This March, the theater celebrates ABBA's greatest hits through its 27th musical production of Mamma Mia!. From March 12-22, the actors will perform dance and musical numbers after just two months of intense rehearsal to learn their lines and choreography.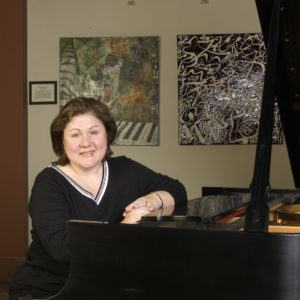 "Habima has become a nationally acclaimed, annual event that is a go-to for Atlanta audiences. I am so amazed and awed each time I see a performance, and I leave every show with a huge smile on my face," says Rachel Fox Weitz, who is in her fourth year as chair of the program and has been involved in the theater for longer due to her family's participation.
The theater started in 1992 when Kim Goodfriend, the founding artistic director, suggested doing a performance show with adult actors with special needs to get them more engaged. The adults were already part of a short series of theater and movement workshops offered by the department at the time. The theater was named for the late Gerald (Jerry) Blonder, who set up an endowment with his wife to establish the MJCCA's Blonder Family Department for Special Needs. Habima means "stage" in Hebrew.
"The adult actors, at the time, were in their 30s and had been born and grew up in a time where there wasn't a lot of support for parents of children with disabilities and special needs," Goodfriend says.
The program has allowed the adult actors to explore ways to express themselves and gain the confidence to navigate the real world independently while improving their communication skills. "When we started, there weren't a lot of our actors working in grocery stores or at Waffle House. Now, they take public transportation here, and many live independently," says Goodfriend.
The very first performance in the '90s was Tom Stoppard's 15-Minute Hamlet, an abridged version of Shakespeare's work. The performances have continued ever since with a variety of shows, from The Addams Family to Disney's Shrek.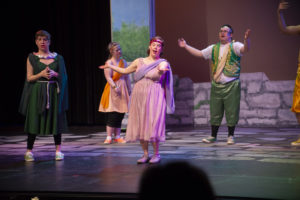 The program now enrolls adult actors with special needs who are 18 or older, and invites them to audition during December for the annual spring performance, which is often sold-out. Rehearsals take place during January and February for a March performance.
Over the years, the theater has refined its processes for auditions and rehearsals to spotlight the best talents of each actor who participates. "We've changed from this sort of social club to a working theater environment that attracts theater professionals from all over who really just want to be in the room and be part of the rehearsal process," Goodfriend says.
Katie Rouille is in her 20th season with Jerry's Habima Theatre and will play Rosie in the upcoming Mamma Mia!. "I really learned how to act and work on characters because of Habima," says the Special Olympics swimmer.
Goodfriend notes, "Jerry's Habima Theatre has offered Katie the chance to work with many area theater professionals. Although Katie had participated in productions at her school and church, it is her experience with Habima that really shaped her as an artist."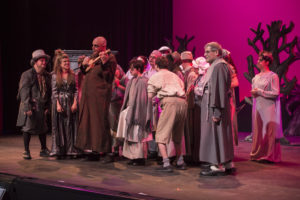 The Jerry's Habima team has found that audience members over the last few decades have walked away with new perspectives on its special needs actors. "Until you are behind the scenes, it is hard to understand the magnitude of emotions that are felt by the actors, their families and the audiences," Weitz says.
MAMMA MIA!
March 12-22
Tickets $35 (adults), $15 (children)
Jerry's Habima Theatre
5342 Tilly Mill Road
Atlanta 30338
678.812.4091
atlantajcc.org
Muriel Vega
Atlanta-based tech and culture writer with an undying love for Buford Highway and its multicultural communities.