A LOCAL FASHION DESIGNER SHARES WAYS TO TAKE YOUR CLOSET FROM SUMMER TO FALL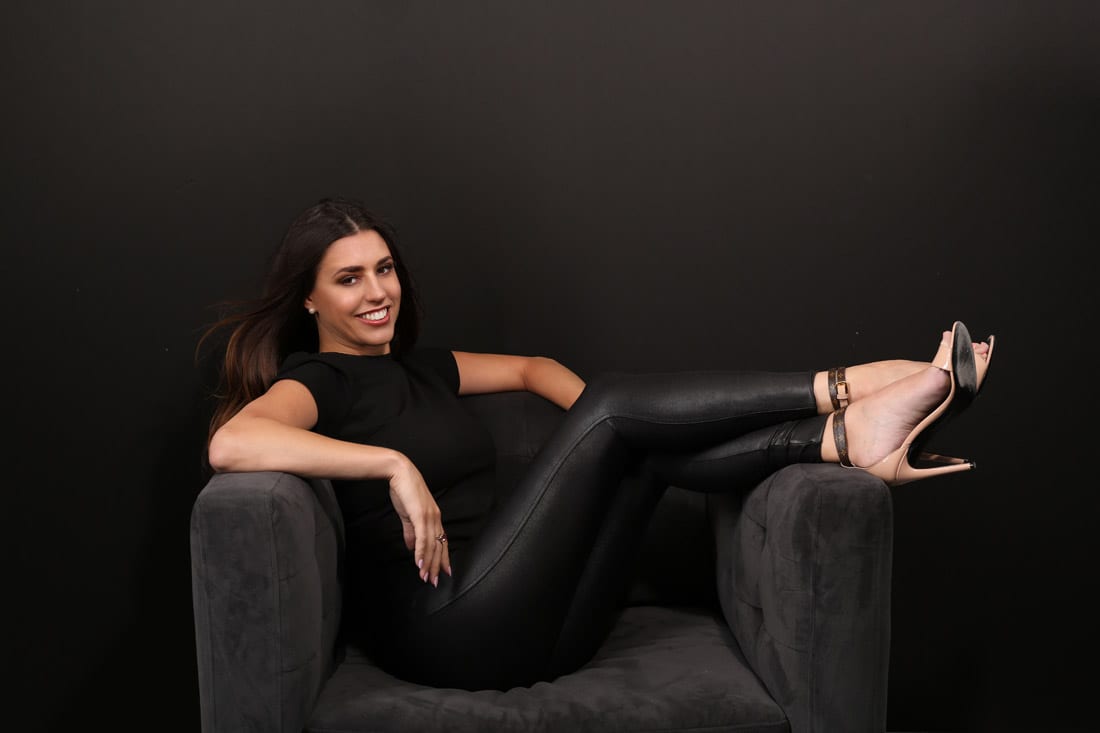 STORY: Muriel Vega
PHOTOS: Sara Hanna
MODEL: Sydney Butenhoff, MP Management
HAIR AND MAKEUP: Mica David
California-born Ashley Wallace knew early on that she'd become a fashion designer. After a short stint at a national retailer, she jumped into entrepreneurship after earning her MBA from Pepperdine University—something she treasures, as it gave her the savvy to launch her business. While looking for a new city where she could plant some roots, Wallace fell for Atlanta in just three weeks, after her father encouraged her to explore his Southern heritage.
She settled in Buckhead and built her fashion label, House of Wallace, out of her East Andrews Drive shop. Her creations are a merge of California chic with a dose of Southern charm, featuring lots of fun yet sophisticated prints, comfortable fabrics and neutral tones that can take you from work straight into happy hour or the weekend. In addition to dressing stylish Atlanta women, Wallace is also committed to giving back. "We open the store after hours and allow charities to come in and have a platform to raise money. We give a percentage of sales back to the charity through Shop for a Cause," says Wallace. "We wanted the store to be a community."
Another of Wallace's attributes is the ability to help shoppers transition their wardrobes from one season to the next. The skill is something she had to learn herself after she arrived in Atlanta two years ago. "It's changed my style a little bit," she says. Here, she reveals the closet tricks, using items from her own collection (except for the model's tights), that will take you from the dog days of summer to the onset of autumn.
HOUSE OF WALLACE
56 East Andrews Dr. N.W.
Atlanta 30305
470.428.2467
houseofwallace1985.com
Focus on fabric and layering (below)
When growing your capsule wardrobe—a collection of investment, foundational pieces that you can build your closet on—Wallace says to think about the fabric and potential layering possibilities. A tank top, for example, can work for both seasons if it has leather details (coated leather is trending right now, she says) and is light enough to be worn in August but can also be worn with a teddy bear fur jacket or other heavier, warmer piece come December.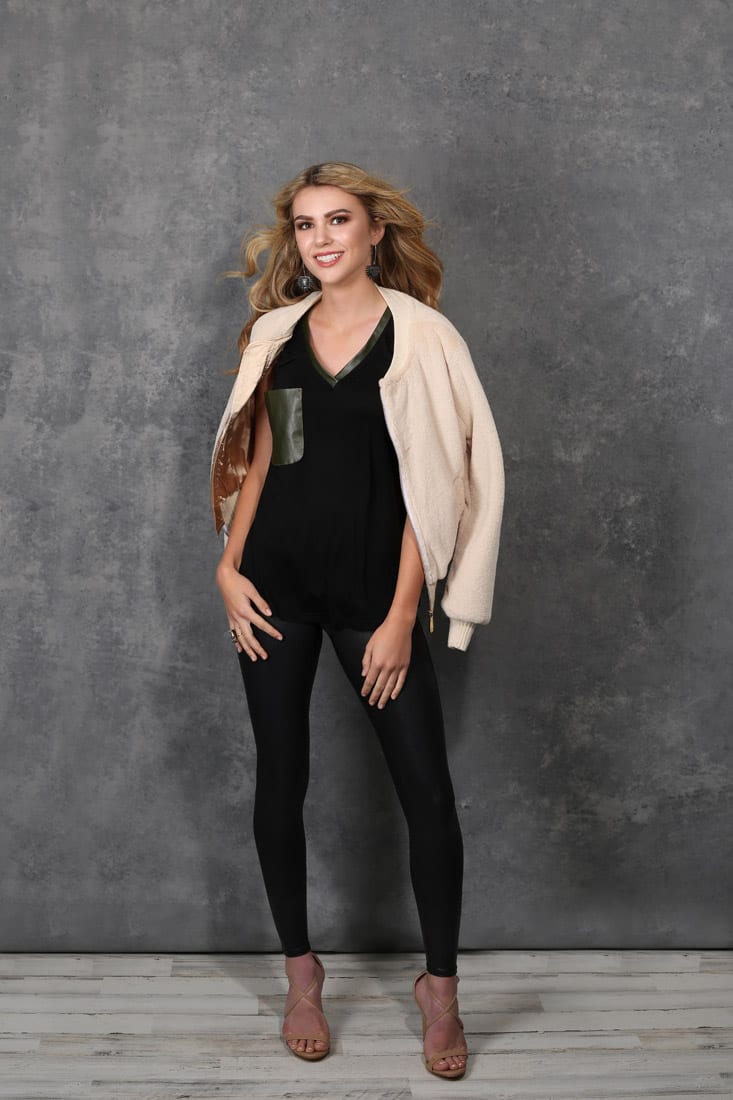 Choose complementary colors (below)
"We're done with summer and dying for fall weather by August," says Wallace, so "look for items in a jewel tone, such as maroon or deep green, that will complement your autumn colors" and make your pieces more versatile. Neutral colors are wearable year-round and go with pretty much everything, and Wallace says you'll be seeing tons of tan and black this fall, so you can't go wrong with pieces in earth tones and other basic hues.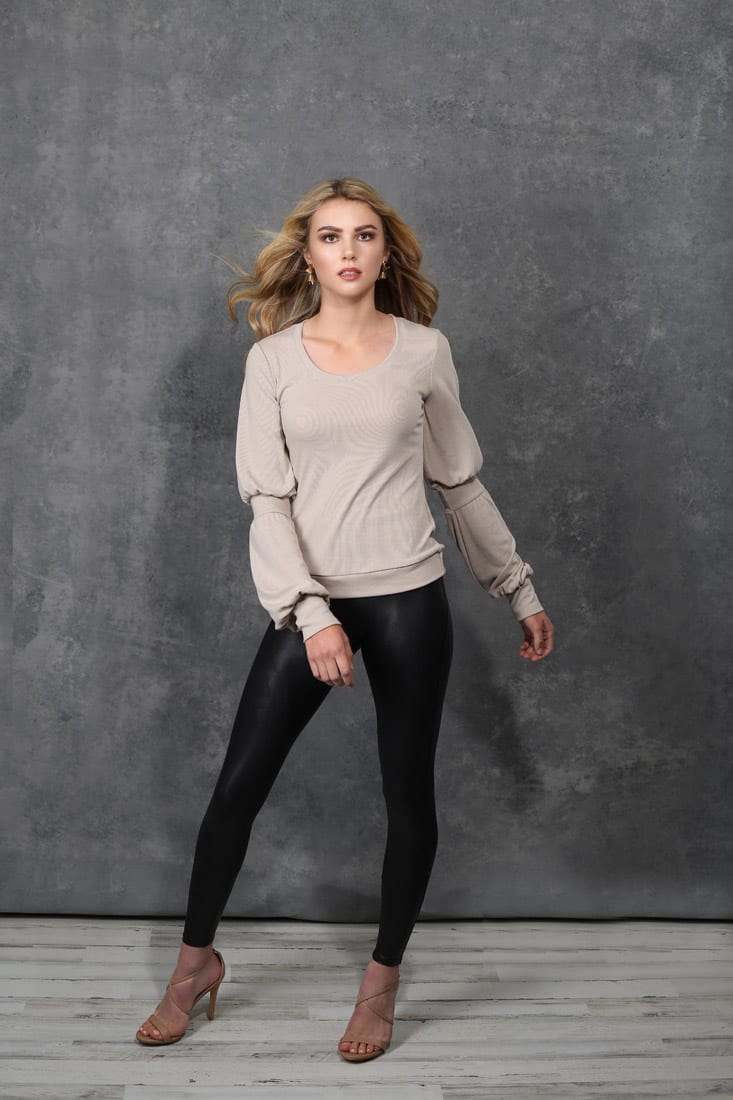 Think out of the box (below)
A surprising addition to a transitional wardrobe? An adult crop top. "You're not only seeing waistlines that are coming up higher, you're also seeing that shirts are coming up, but just enough not to show any or much skin," says Wallace. She suggests pairing a crop top with a nude-hued blazer and stylish joggers and then as the weather cools, transitioning your footwear from a sandal to a heeled bootie. Another transitional item Wallace recommends that you might not have considered is a short-sleeve jumpsuit, which can easily go from summer to fall if you layer it. Something else that can extend your wardrobe are matching sets. "Matching sets [tops with either a matching pant or skirt] are a great trend, because instead of investing in one dress, you get two pieces for that price that you can mix and match."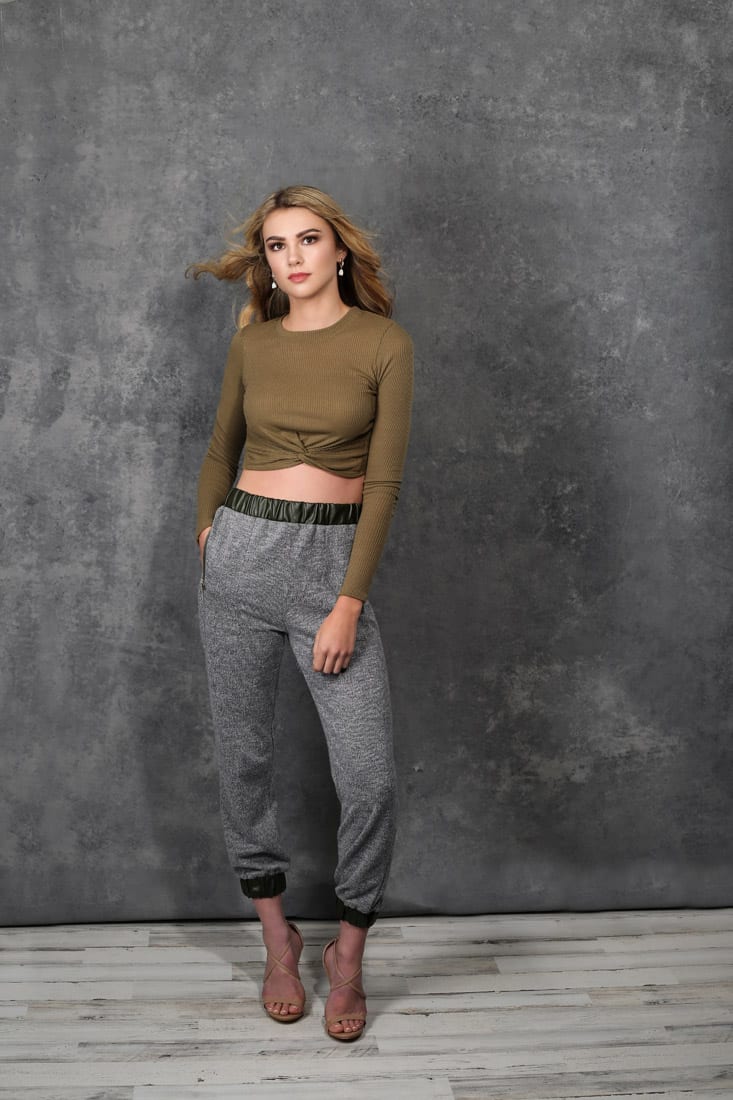 Muriel Vega
Atlanta-based tech and culture writer with an undying love for Buford Highway and its multicultural communities.