ELEVATE YOUR BAR CART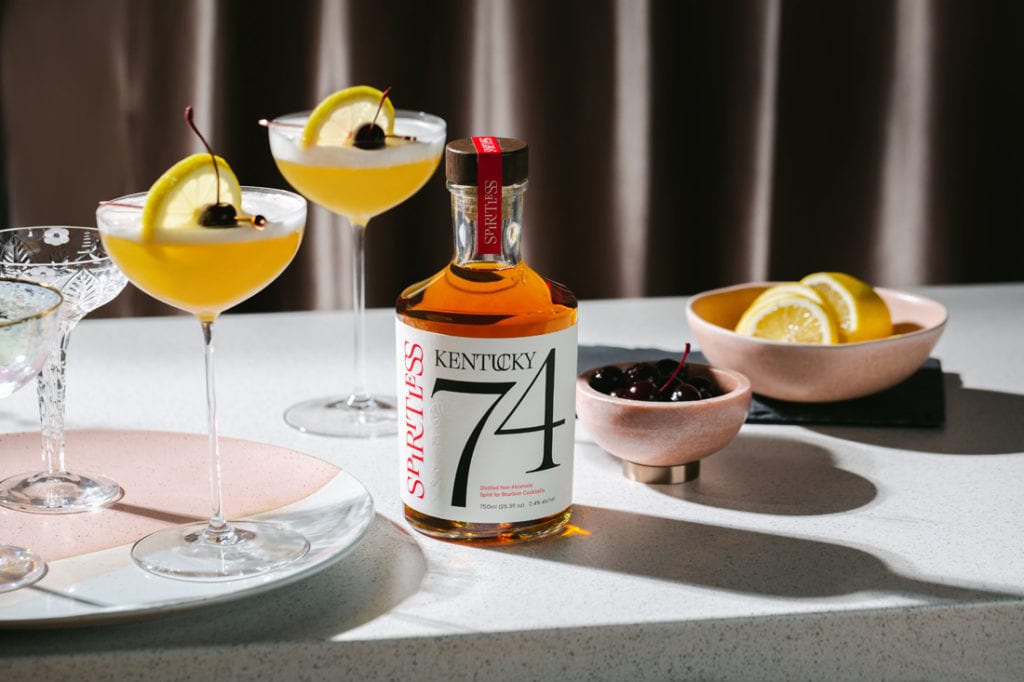 A home bar cart need not be all function and no form. A small collection of supplies can make a wide array of drinks and be a focal point of your home. With a little attention and a few fundamental accessories, your bar cart can become both aesthetically pleasing and a helper in streamlining drink preparation. Whether you're a tippler who doesn't know a Manhattan from a martini or a home mixologist who crafts homemade tinctures and tonics, these products add swagger to your bar cart.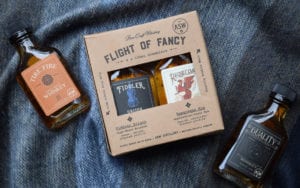 ASW Distillery Drambino Sampler Pack ($35)
Prepare your cart for a taste test through four different expressions of whiskey with ASW's Drambino box. Four 100-milliliter bottles are neatly packaged inside: Fiddler Unison Bourbon, Resurgens Rye, Duality Double Malt and Tire Fire Single Malt. The diminutive bottles take up minimal space and allow for an in-depth taste journey of whiskey.
Q Mixers Tonic Water ($5.99 for a 750-ml bottle)
The stylish bottles and bold flavors of Q Tonic Water make a pretty backdrop on a bar cart set up for gin and tonics. These mixers are super bubbly and available in bold flavors beyond standard tonic and light tonic such as elderflower, Indian (with strong quinine from Cinchona bark grown in the Andes, perfect to stand up to the strongest gins) and grapefruit, and are crafted to enhance fine spirits as well as the look of your bar cart. Place the tall bottle next to a bowl of fresh herbs, spices and citrus. Available at major retailers including Target.
Shaker33 (from $29.95)
With its sleek, revolutionary design and option of frosted or black, Shaker33 serves a dual purpose. It is leak-proof when shaking cocktails up to 24 ounces, with an easy to open, lockable lid, allowing you to shake with one hand without worrying about spillage. Get frozen fingers when shaking cocktails? This one chills your drink but not your hands. The built-in dual flow strainer eliminates the need for a separate tool to pour the perfect beverage. Available at shaker33.com.
Rialto Coupe Glasses ($28 each)
Designed for everything from water to cocktails, this collection of colorful glassware is made by hand by artisans in Turkey. In colors of cream, pale sage and saffron, their creation was inspired by the floating arches that adorn Venice, Italy's bridges, including the iconic Rialto, the oldest spanning the Grand Canal. Sipping and preparing drinks with these lends both beauty and a conversation topic. Available at Adelina Social Goods.
Los Poblanos Lavender Simple Syrup ($16)
This herbal syrup adds a delightful springtime floral sweetness to cocktails or lemonade. It's handcrafted with pure cane sugar and lavender from a 25-acre organic farm in New Mexico, located in the fertile woodlands along the Rio Grande. It's not only a pleasant addition to a drink; it is packaged in a classic apothecary bottle. Available at Adelina Social Goods.
Spiritless Kentucky 74 ($35.99)
Started by a founding team member of the Atlanta Food & Wine Festival and two friends, Kentucky 74 was developed with all the familiar notes of bourbon —oak, vanilla, caramel—but without the alcohol. Using a reverse distillation process, the extraction left after removing the alcohol retains the oils and tannins of full-proof bourbon, mouthfeel and all. It makes a terrific spirit-free old fashioned and the stout bottle looks gorgeous on a bar cart. Available at spiritless.com.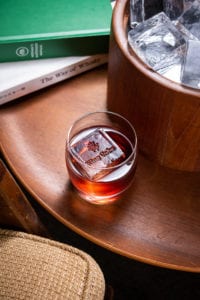 King Cube Specialty Cocktail Ice ($10 per 12-Pack)
Perfectly clear ice cubes are one of the best things about the cocktail experience at a swanky bar. Local ice makers at King Cube cut flawless, glass-like cubes from giant blocks of ice that are slowly frozen using a directional freezing technique. Add a two-inch cube to a couple of ounces of bourbon, and you have a stunning instant cocktail. The larger surface area means cubes melt slower than small ones and won't water down your spirit. Many of Atlanta's finest drinking establishments use King Cube, and now you can add them to your home bar. Available at area package stores.
DETAILS:
Adelina Social Goods
1235 Chattahoochee
Ave. N.W.
Atlanta 30318
404.565.1930
adelinasocialgoods.com
ASW Distillery
199 Armour Drive N.E.
Atlanta 30324
404.590.2279
aswdistillery.com
Angela Hansberger
Drinks columnist at Simply Buckhead. Food, spirits, and culture writer.