TEACHER-TURNED-NOVELIST CHRIS SWANN IS NEVER TURNING BACK.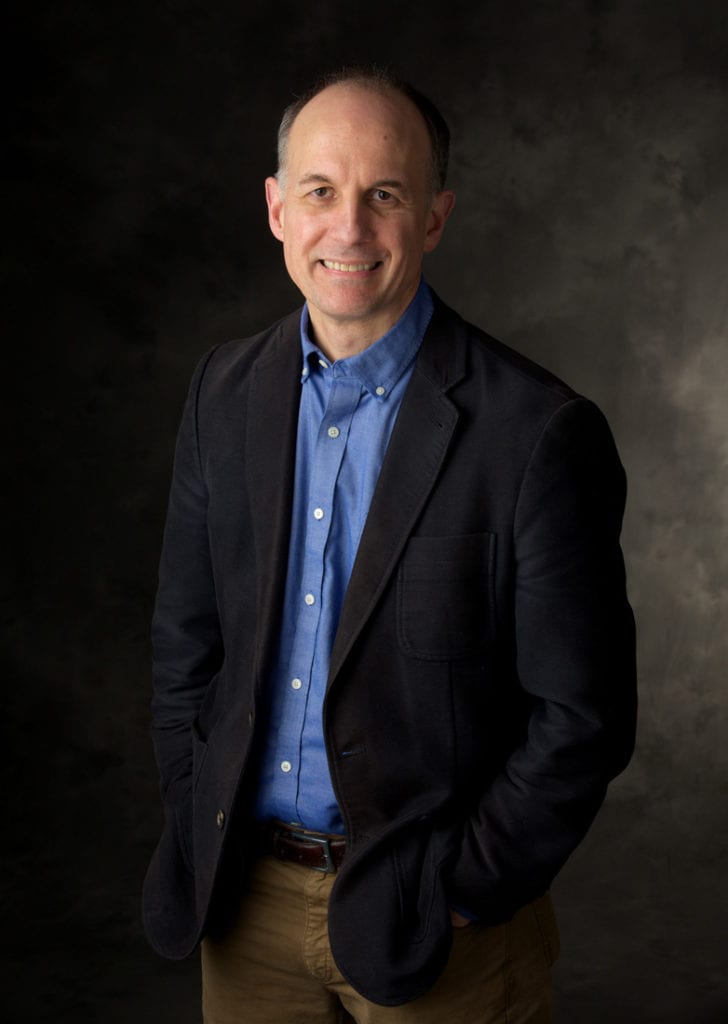 Sandy Springs author Chris Swann became hooked on writing at age 13 when his social studies teacher assigned a project: create a diary from the point of view of a real-life character who lived during the American Revolution. "I enjoyed doing it so much that I decided to become a writer," he says. "My teacher encouraged me."
He grew up reading mysteries such as Encyclopedia Brown. "Crime stories always lure readers into worlds they may not normally see, which is the kind I enjoy as a reader," he says.
Swann's dream was to write a mystery of his own, but life happens, and he became an English teacher, completing his Ph.D. in creative writing at Georgia State University in 2005. Teaching is a profession he loves and he is currently the head of the English department at Holy Innocents' Episcopal School where he has taught for 25 years. Although he wrote off and on through the years, Swann didn't publish his first novel, a literary thriller like those he enjoyed as a kid, until after he turned 50.
Shadow of Lions was an immediate success, and he was honored as a 2018 finalist for both the Townsend Prize for Fiction and Georgia Author of the Year. The book was also named on the Southern Book Prize Long List, as well as Southern Living magazine's Best Southern Books of 2017.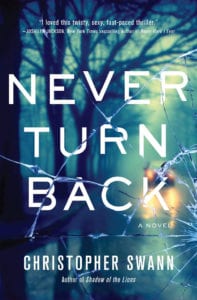 His latest novel, Never Turn Back, was published in October 2020 by Crooked Lane Books and is set in Atlanta. The amazon.com editor's pick for mystery, thriller and suspense is about family, vengeance and how actions can echo through the years with irreparable consequences. The plot revolves around a single traumatic event, the murder of Ethan and Savannah's parents in front of them, and the differing repercussions it had on them, including being raised by their uncle Gavin, a criminal they had never met.
To keep the action immediate, Swann wrote Never Turn Back in first person, present tense, considered by writers to be more difficult than writing in third person, past tense. "I've read a lot of good books, including the Sherlock Holmes series," says Swann. "Whenever Watson narrated the story in the present tense, it came alive. I was going for that." Swann receives continuing support from the faculty, students and administrators at Holy Innocents' who hosted the launch for his first book. "It was a thrill because more than 150 people showed up," he says. "My publisher, Algonquin Books, sent me on a multiple city book tour, and when the paperback came out, I organized my own so I could make bookstore connections and hang around to talk to readers."
Those connections proved to be vital during 2020 when the launch for his second book had to be virtual. Most bookstores responded positively and helped him connect with book clubs where he sets up Zoom readings.
"It's a very different experience," he says. "I miss the back and forth with readers one-on-one, but there is a bright side. I have the advantages of reaching a lot more people, and when I log off, I can head into the kitchen and eat dinner. Going forward, I think it will be a combination of the two."
Often asked for advice from emerging writers, Swann tells them that the only reason he became a published author was because he didn't quit. "There were so many times it would have been easy," he says. "I have a job I love, a wife who is my best editor and two great kids, but I persisted," he says. "Keep at it. Go to writers' conferences, join writers' groups and interact with other authors. Don't try to write the next Harry Potter series. Do your own thing. There is no silver bullet. Just stay the course. And don't think you are going to get rich and famous."
Swann's third novel, a murder mystery, is set in western North Carolina and will debut this fall.
Mickey Goodman
Award-winning Ghostwriter, Journalist, Content Creator.