Experts from Huff Harrington lead locals to secret Paris caches of fine French furnishings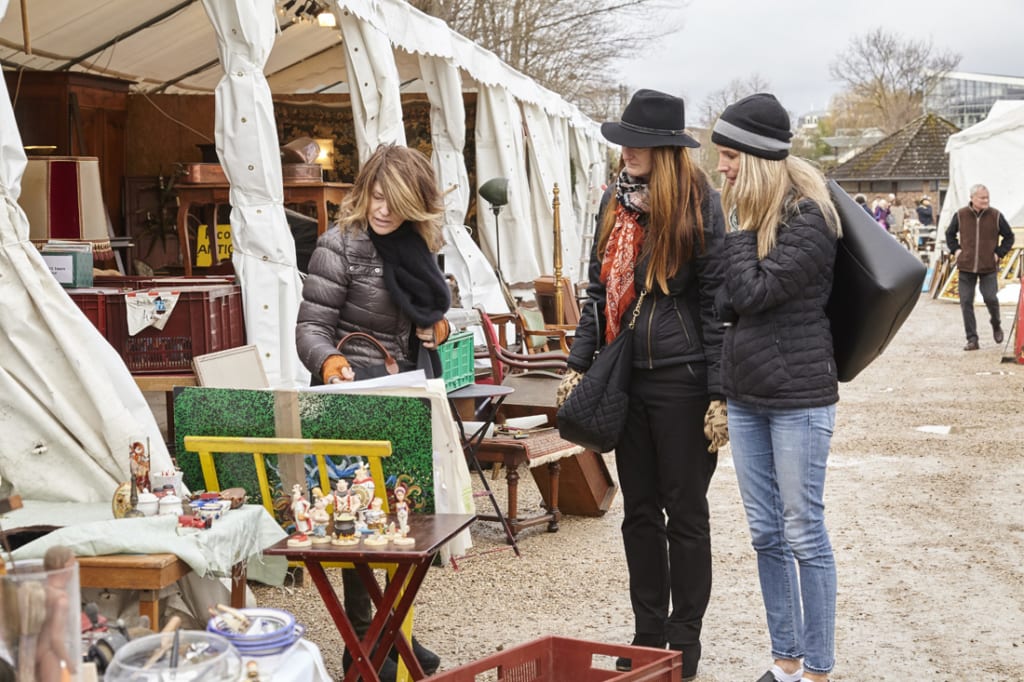 STORY: H.M. Cauley
What's not to love about the City of Light? History, culture, music, literature, art and food blossom on every corner. But shopping aficionados who sign up for exclusive Paris trips with Atlanta's Ann Huff and Meg Harrington get to see all of that and uncover spectacular art and furnishings to bring back home.
The Huff Harrington name is well known as both one of Buckhead's top shops for exquisite decor with a distinctively French flair and a gallery for fine art. Nine years ago, after Huff led a fundraising trip to explore her favorite parts of Provence, the partners got the idea to arrange regular shopping trips for folks who enjoy the thrill of discovering a museum-worthy work of art, antique chandelier or other item to decorate their abode.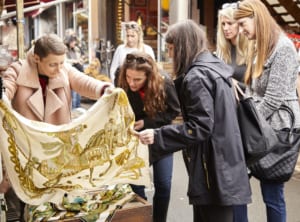 "We thought it would be fun to offer the opportunity to designers and other people looking to buy antiques in France but who had no idea how to do it, so we organized our first buying trip in 2011 with 12 ladies," says Harrington. "There were four interior designers, some with their clients, and other guests obsessed with the thrill of the chase."
Shoppers are helped with their hunt by having access to the vendors and venues that Huff and Harrington have carefully curated over the years. "They shop, we advise," says Harrington, who notes that both she and Huff speak French. "We talk to vendors about provenance, history and mechanics— the type of wood, how old. And we coordinate all the paperwork for the shipping part, which makes things really easy for the clients."
In March, nine shoppers were part of a seven-day trip that included stops at the Chatou antiques fair on the Parisian outskirts, the Puces de Clignancourt flea market in the 18th arrondissement and various street fairs full of sculpture, jewelry and paintings. Shoppers were also escorted to several top-secret stores that Huff and Harrington keep under wraps.
"These are places where we've established relationships because we're there four or five times a year," says Harrington. "We've gotten to know the people, and sometimes they take us to their secret sources."
In between picking out buffets, mirrors, chandeliers, art, vintage jewelry and china, the shoppers enjoy arranged dinners, free time to explore the major and offbeat attractions, and comfortable, Americanized accommodations in apartments with views of the Eiffel Tower.
Buckhead's Ashley Mast took the trip in March to celebrate her 50th birthday with girlfriend Alicia Shadburn. "I really wanted to see the markets off the beaten path," she says. "I made a list [of things I wanted] before I went and focused on art. There really was almost too much of it; I was blown away. I did bring back a big collection of old European landscapes that I will put somewhere."
Mast also made fast friends with the other shoppers, who still keep in touch.
"Our trips are a bit like grown-up camps," says Harrington. "You'll meet people from all over the country who love France, food, wine, furniture and, most of all, the chase. We tell people to keep an open mind—you never know what you're going to find."
DETAILS:
Huff Harrington Fine Art hosts several trips to France throughout the year that include Paris shopping sprees and artist-led painting sessions in Provence. Prices range from $3,950 to $4,500, based on double occupancy, and include accommodations, most meals, local transportation and group admission to sites and events. For more information, visit huffharrington.com.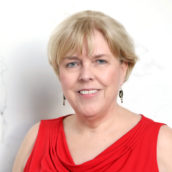 H.M Cauley
Atlanta-based writer and editor contributing to a number of local and state-wide publications. Instructor in Georgia State's Communication department and Emory's Continuing Education division.