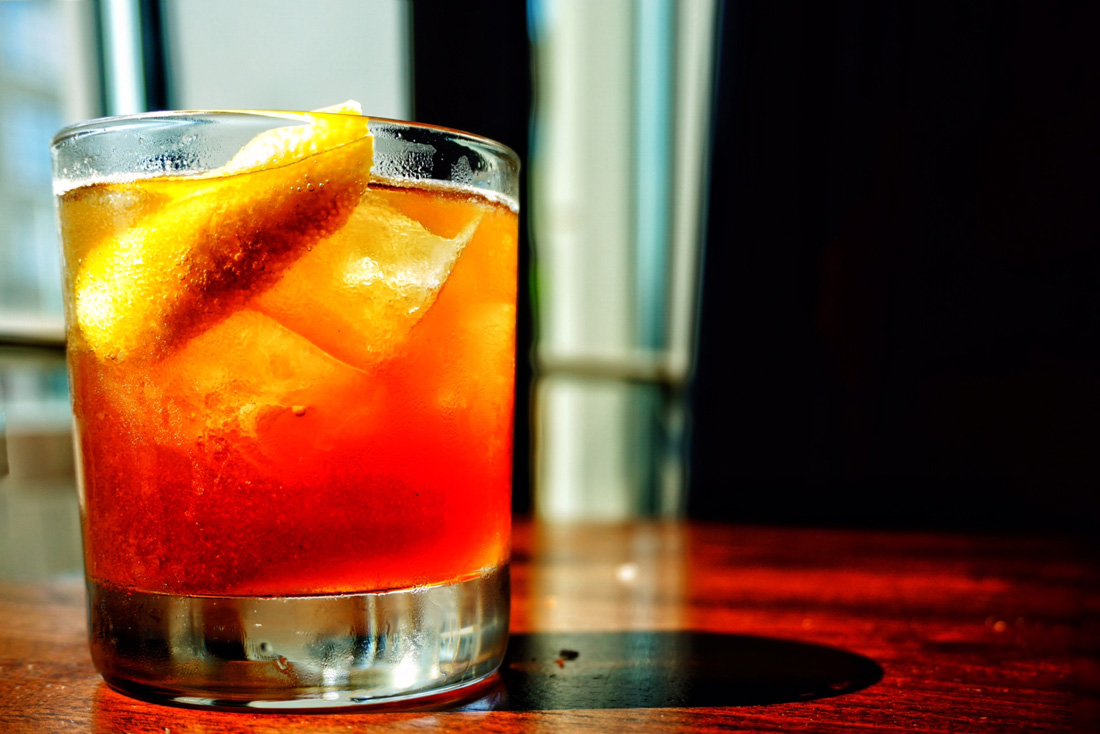 The elegant aperitif is experiencing a hip rebrand as the must-have cocktail ingredient
Unless you're a character from "Downton Abbey," a glass of sherry after dinner may not sound particularly modern. This fortified wine, produced in Spain's Andalucia province, traces its history back at least 3,000 years, after all. However, if you have ordered a cocktail in Buckhead lately, there's a good chance sherry popped up as a central ingredient in at least one of the drinks on the menu. "It adds fruitiness and has a lot of fun characteristics to it," says Brent Hesse, bar lead and sherry aficionado at Buckhead's 1Kept.
Hesse often finds himself swapping sherry for standard ingredients in classic cocktails. "If someone isn't drinking straight whiskey all the time, a Manhattan is strong. It's boozy and bitter. So I'll switch out vermouth with a darker sherry, so it's a fun, sweeter and more approachable drink."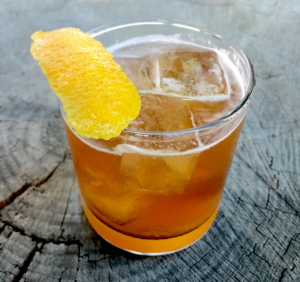 A quick tour of Buckhead illustrates that Hesse isn't the only bartender thinking this way. Gypsy Kitchen offers a KYX cocktail with bourbon, East India Lustau sherry, quince and lemon. Vine and Tap serves a sangria with red wine, Spanish brandy, Manzanilla sherry and Combier. "I think you can attribute a lot of [this renewed interest in sherry] to the cocktail movement," Hesse says. "Everyone is starting to build their own bars at home and to make their own cocktails. Sherry is essentially a fruity, delicious vermouth replacement that's great quality for an affordable price tag—$30 is a solid average price."
Sherry Sampler
LEARN TO DISTINGUISH BETWEEN THE FOUR MAIN TYPES OF SHERRY
Sherry can be categorized into a variety of styles, depending on how the wine is produced and aged—either with flor yeast or without:
FINO
Made from the Palomino grape, this golden-hued wine is biologically aged beneath a layer of flor and typically matures in oak barrels for four to seven years. The flavor profile is crisp and dry with notes of flor.
Use it in a cocktail: This light sherry is a versatile option. Use it in place of vermouth in your favorite gin, vodka or tequila cocktail.
MANZANILLA
This fortified sipper follows the same process as fino wine but is produced and aged in Sanlucar de Barrameda near the coast of Spain. Due to its location, manzanilla picks up seaside aromas and is the lightest sherry style.
Use it in a cocktail: The saltiness in manzanillas makes them a natural choice for martinis. Also try them in a gin cocktail.
AMONTILLADO
Beginning as either a fino or manzanilla (it is first aged with flor), Amontillado continues to age after the flor begins to break up for a total aging time of two to three years. The end product is a darker, drier wine with umami flavoring.
Use it in a cocktail: This well-rounded sherry holds up well to darker liquors such as whiskey, mezcal and rum. Hesse enjoys whipping up a Whiskey Sour with Amontillado (1.5 oz. whiskey, .75 oz. lemon juice, .75 oz. sherry, .75 oz. egg whites and a few dashes of peach bitters).
OLOROSO
This wine is intentionally aged without flor and develops a full body with a light sweetness. More sweetened versions are called "cream" sherries. This style has the highest alcohol content of all with 18 to 20 percent.
Use it in a cocktail: Oloroso does well in boozier, stirred cocktails and is a flavorful substitute for sweet vermouth. Use oloroso in a Manhattan or in a Vieux Carre as Hesse does (he makes his with .75 oz. rye whiskey, .75 oz. cognac, .75 oz. Oloroso, a barspoon of Bénédictine liqueur, 2 dashes Peychauds bitters and 2 dashes Angostura bitters).
STORY: Kelly Jordan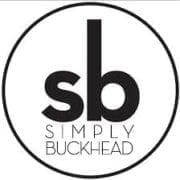 SimplyBuckhead
Simply Buckhead is an upscale lifestyle magazine focused on the best and brightest individuals, businesses and events in Buckhead, Brookhaven, Sandy Springs, Dunwoody and Chamblee. With a commitment to journalistic excellence, the magazine serves as the authority on who to know, what to do and where to go in the community, and its surroundings.