SATISFY YOUR SWEET TOOTH THIS SPRING WITH A DESSERT-INSPIRED DRINK.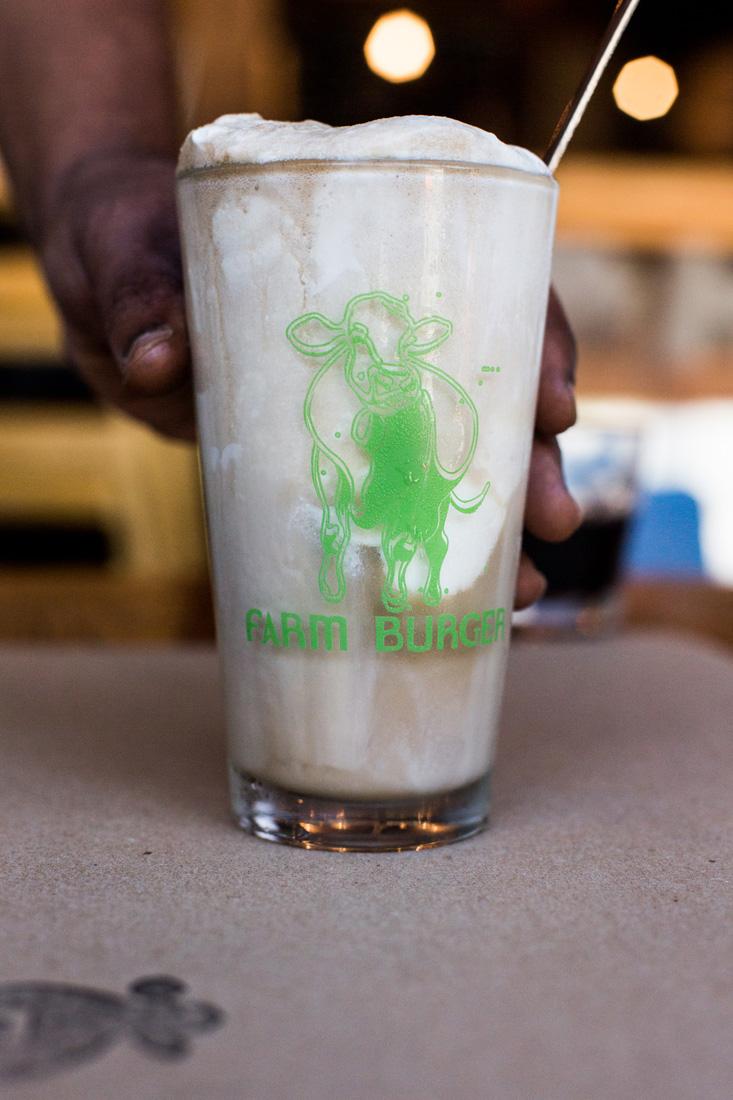 Savory flavors have had a big moment in cocktails the last several years with ingredients such as truffle and bacon infusions, pickle brine and bacon garnishes enticing the thirsty. While savory is still welcome, why not mix up your early spring sipping with something sweeter? Supplement the season's famed julep with a boozy take on childhood favorites such as hot cocoa, or enjoy a sinful dessert with an alcohol infusion. Here are a few saccharine finds from across the Buckhead area to get you started.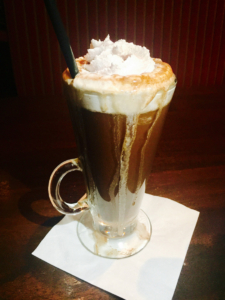 Cocoa with a Kick
Those chilly March days full of rain (and even the chance of snow) call for cozy cocktails with a bit of heat. Think hot chocolate with a twist. At the Dantanna's locations in Buckhead and Sandy Springs, you can sip on a devilish Sexual Chocolate cocktail made with spiced Mexican hot cocoa, Slo Down Wines Sexual Chocolate red wine and red wine-infused whipped cream.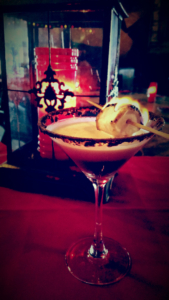 S'more Sips
Eclipse di Luna's Spanish Kiss (available at the restaurant's Miami Circle location) is a rich sip worthy of dessert designation. Godiva chocolate liqueur is blended with heavy cream and Pinnacle Whipped vodka, then served with a crushed chocolate graham cracker rim and marshmallows for garnish.
Grown-up Floats
It's tough to beat the sweet potato fries and the No. 1 FB burger at Farm Burger in Buckhead. Unless of course, you're interested in both ice cream and a beer, in which case, you can order from the menu's adult floats selection. Pick from Original Sin Cider, Wells Banana Bread Beer and Terrapin Liquid Bliss Chocolate Peanut Butter Porter, and you'll get a cold pint served with a generous scoop of vanilla ice cream.
Winter Throwback
If you're feeling nostalgic for the holidays—and the winter flavors that come with them— you can indulge in Holeman and Finch's The Nutcracker cocktail. As the name implies, the drink features flavors reminiscent of winter and is made with peanut bourbon, honey syrup and barrel-aged bitters.
MAKE IT AT HOME
WHAT'S SWEETER THAN PLAYING BARTENDER?
Spanish Kiss
Combine 1 ounce of heavy cream with 1 ½ ounces of Pinnacle Whipped vodka. Pour over 1 ½ ounces of Godiva chocolate liqueur, then garnish with graham crackers and marshmallows.
The Nutcracker
Take 1 ½ ounces of peanut bourbon (read our November/December issue for tips on making your own infusions), 1 tablespoon of Demerara syrup and 3 dashes of Angostura bitters. Shake with ice, pour in a cocktail glass.
DETAILS:
Dantanna's – Buckhead
3400 Around Lenox Drive Suite 304
Atlanta 30326
404.760.8873
dantannas.com/dantannas-buckhead
Dantanna's – Sandy Springs
Abernathy Square Shopping Center
6649 Roswell Road, Unit 30
Sandy Springs 30328
404.705.8873
dantannas.com/dantannas-tavern
Eclipse di Luna
764 Miami Circle N.E.
Atlanta 30324
404.846.0449
eclipsediluna.net/miami/
Farm Burger – Buckhead
3365 Piedmont Road
Atlanta 30305
404.816.0603
farmburger.net
Holeman and Finch
2277 Peachtree Road N.W.
Atlanta 30309
404.948.1175
holeman-finch.com
STORY: Kelly Jordan
Photo: Rinne Allen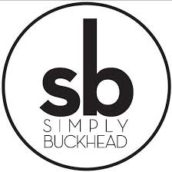 SimplyBuckhead
Simply Buckhead is an upscale lifestyle magazine focused on the best and brightest individuals, businesses and events in Buckhead, Brookhaven, Sandy Springs, Dunwoody and Chamblee. With a commitment to journalistic excellence, the magazine serves as the authority on who to know, what to do and where to go in the community, and its surroundings.