A SAVORY AFTER-SCHOOL SNACK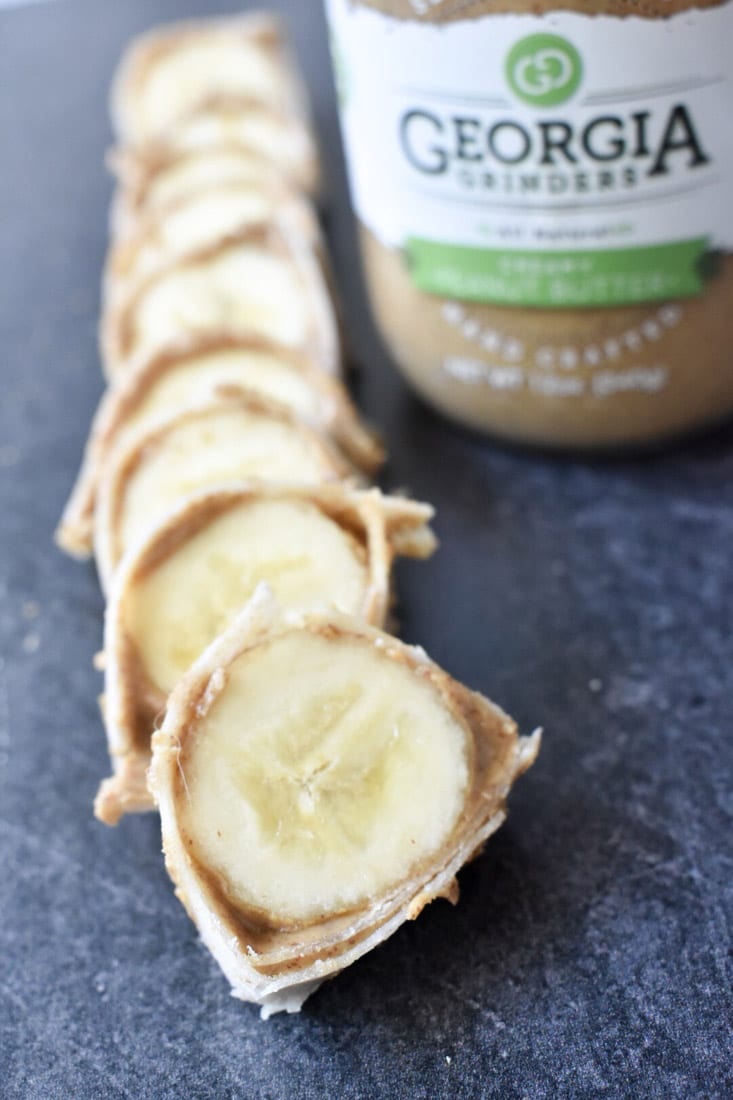 BY: Lia Picard
School's back in full swing, and if you're like a lot of parents, you may be scratching your head trying to come up with fun and healthy after-school treats for your hungry kiddos. We asked Jaime Foster, the founder of Georgia Grinders, which makes premium all-natural nut butters (which are available online at georgiagrinders.com and at the Peachtree Road and other area farmers markets), to share a quick and easy recipe.
BANANA SUSHI Serves 1
2 tablespoons creamy
peanut butter
1 tortilla
1 whole banana
Spread peanut butter on tortilla. Put banana on top and roll it up. Cut into slices and enjoy.
Lia Picard
Freelance writer covering food, travel, and interior design.