Celebrating the centennial of the classic cocktail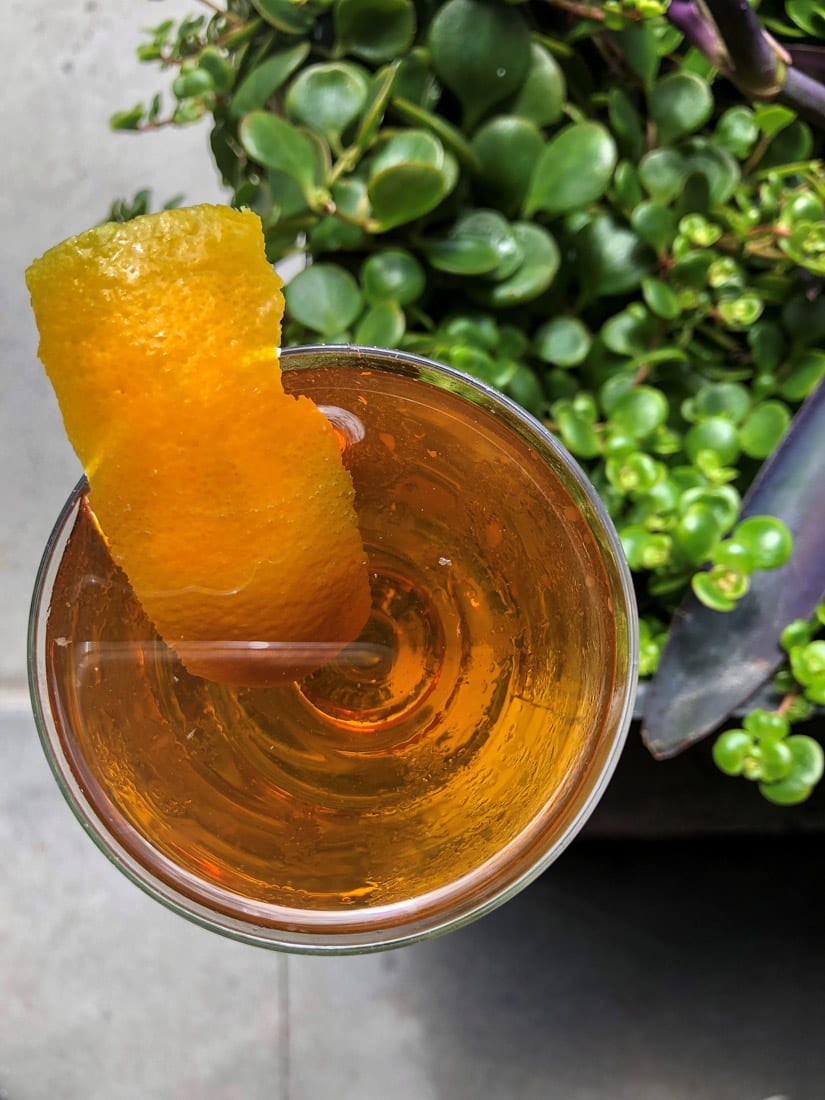 STORY: Angela Hansberger
Invented 100 years ago, the Negroni is a perfect example of a three-part cocktail structure: one part spirit, one part sweet and one part bitter. Traditionally, it's stirred with equal parts Campari, gin and vermouth, but it's an easy classic for variations.
We owe the creation of the ruby-hued drink to Camillo Negroni, a count from Florence, Italy. An aperitivo, an alcoholic beverage consumed pre-meal, is an integral part of a typical Italian's day, and the count frequented a local establishment called Caffè Cassoni (later called Caffè Giacosa), where, as the story goes, one day he asked bartender Fosco Scarselli for his customary Americano, but this time topped with gin instead of soda water. The barman changed the lemon garnish to an orange slice and, voilà, the Negroni was born. Its popularity spread, and it's now celebrating its centennial anniversary.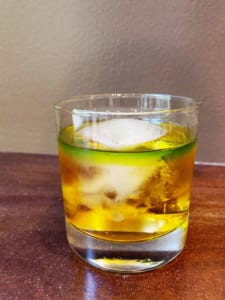 Storico Fresco Alimentari, the Italian restaurant and specialty shop on Peachtree Road, serves up a tasty version of the decades-old aperitif. As an alternative to Campari, the mixologists there prefer orange-forward Gran Classico Bitter made from 25 herbs and roots. It has a similar taste but has a natural, amber-colored hue and pairs wonderfully with menu items such as the mozzarella- and ricotta-stuffed fried squash blossoms. Gypsy Kitchen's cuisine draws inspiration from the exotic spices of Spain, Morocco and India, and the cocktail menu follows suit. The Evil Eye is a worldly Negroni knockoff that gets its shocking color from Strega, a liqueur made from ingredients such as saffron and espelette peppers.
The drink experts at Local Three Kitchen & Bar put a Dutch spin on the Negroni, which they call the Back in St. Olaf. Made with Boomsma Genever, a gin from the Netherlands, it features lush and floral Carpano Bianco vermouth, and the aperitif duos of Suze from France and Cappelletti from Italy in place of the Campari. It may be soft and subtly sweet, but this is a strong and bitter concoction served on a big rock of ice.
The bitterness of a Negroni lends itself to a bit of lengthening. Remember, it's supposed to be a drink to kick off the evening. At La Grotta Ristorante Italiano, the Niece Negroni is tempered with a topper of sparkling wine and Pellegrino orange soda.
Count Negroni's family eventually opened a distillery in Italy and bottled a premixed version of the cocktail. The product is available in the U.S., although Campari's and St. Agrestis' ready-to-drink Negronis are not yet distributed in Atlanta. But the American Cut steakhouse in The Shops Buckhead Atlanta does have one barrel-aged and ready for happy hour. The equal parts Campari, Bombay gin and Carpano Antica Formula vermouth have time to mingle and swirl in the wooden barrel.
Celebrate the cocktail's centenary by making your own classic Negroni at home (see recipe below). Or create an alternate version using equal parts spirit, bitter and sweet. Exchange gin for bourbon for a Boulevardier, for example. Use Jamaican rum in place of gin and you have a Kingston.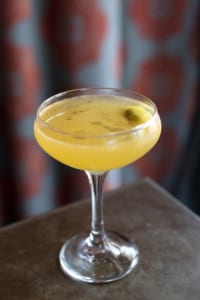 CLASSIC NEGRONI
Serves 1
1 ounce gin
1 ounce sweet vermouth
1 ounce Campari
Orange peel for garnish
In a rocks glass filled with ice, stir together gin, vermouth and Campari. Garnish with orange peel.
American Cut
3035 Peachtree Rd. N.E.
Atlanta 30305
770.415.9766
americancutsteakhouse.com
Gypsy Kitchen
3035 Peachtree Rd. N.E.
Atlanta 30305
404.939.9840
gk-atl.com
La Grotta Ristorante Italiano
2637 Peachtree Rd. N.E.
Atlanta 30305
404.231.1368
lagrottaatlanta.com
Local Three Kitchen & Bar
3290 Northside Pkwy. N.W.
Atlanta 30327
404.968.2700
localthree.com
Storico Fresco Alimentari
3167 Peachtree Rd. N.E.
Atlanta 30305
404.500.2181
storicofresco.com
Angela Hansberger
Drinks columnist at Simply Buckhead. Food, spirits, and culture writer.