OWNER AND FOUNDER, E LOU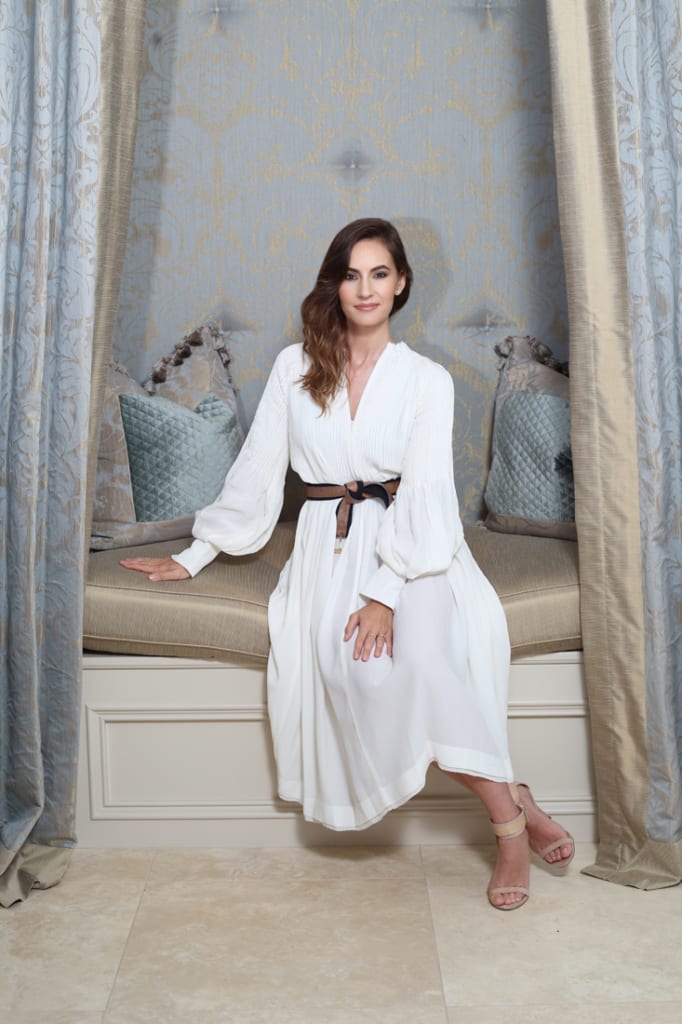 STORY: Daryn Kagan
First job: "I helped open a restaurant at 15. My dad has been in the food business for 40 years, and his friend was opening a new restaurant, so I got cross-trained in everything."
Age: 34
Education: Bachelor of Science in Sport Management and Communications, Kennesaw State University
Family: Husband, Hans, and daughter, Emme Lou
Hobbies: Travel, spending quality time with family and hot yoga. "I love music and fashion (obviously) and am always searching for inspiration for new styles and ideas."
Personal hero: "My father. He's the hardest working person I've ever met and has always been my biggest supporter."
When Sarah Heiserer had her daughter, Emme Lou, three years ago, she wasn't happy with the baby clothes options on the market. They sported too many sequins, ruffles and the like, says Heiserer, who wanted pieces that were more durable, streamlined and fashion-forward. So she sat down at a sewing machine and started designing and making the kinds of pieces she had been searching for. Today, Heiserer has turned those designs into the Brookhaven-based kid's clothing line e Lou, which offers simple yet stylish, and even some unisex, pieces in sizes 6 months to 4T (toddler). Only a year old, e Lou is already garnering attention from like-minded parents, as well as the editors at British Vogue, who featured e Lou in their July 2018 issue. The brand has been so well-received, she's working on debuting a line of similarly styled women's clothes in the not-too distant future.
What inspired you to start designing children's clothes?
After we had our daughter, I saw there was a need for a different style of children's wear. Here in the South, you see a lot of traditional stuff such as monograms and gingham prints. That's just not really what I like. I like more neutral color palettes, Asian influences. And I wasn't finding that anywhere.
Do you have a design background?
I don't, actually. I just bought a sewing machine and kind of freehanded it. If you look at my styles, it's a lot of minimal, modern pieces. Not a lot of buttons. Just real simple shapes.
How did it become a business?
At first, this was just for my daughter to see if I could create something that she'd wear and that would be ideal for her lifestyle, because she's a very active little girl. Then I decided to see if I could create a business from it. A friend of a friend introduced me to a manufacturer, and it all just happened from there. We've got a full e-commerce site (elou.style). We did our first production in February. The full inventory is online.
What kind of feedback have you gotten?
Other parents tell me how different Emme's clothes are, and a lot of people comment on the fabrics, because they're really great. We have linen cotton and cotton gauze, which is like the muslin fabric that's used for baby blankets.
How does your business work?
I'm running it from my home in Brookhaven. I do everything on my own, from taking the photos on my website to packing orders. The manufacturing is done in Los Angeles.
What has been your biggest challenge?
Getting people to interpret my vision. Putting something in someone else's hands.
Who's your biggest inspiration?
My daughter. If all goes well, one day it will be hers. I'm showing her that if you work hard, you can be successful and have independence.
What's next?
We're being featured in British Vogue. They reached out to me after finding me on social media. When I got the email, I researched the woman's name to make sure it was legit. I was checking the IP address. The big vision is to venture into women's wear. I'll still keep the simplicity and modern design that we have now.
Even though you're just getting started, you're already giving back.
Yes, we participate in a program called 1% For The Planet. One percent of our total sales goes to programs that support ocean and marine life.
Any words of advice for other aspiring entrepreneurs?
Go with your instincts.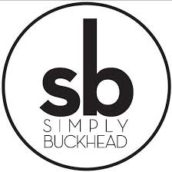 SimplyBuckhead
Simply Buckhead is an upscale lifestyle magazine focused on the best and brightest individuals, businesses and events in Buckhead, Brookhaven, Sandy Springs, Dunwoody and Chamblee. With a commitment to journalistic excellence, the magazine serves as the authority on who to know, what to do and where to go in the community, and its surroundings.