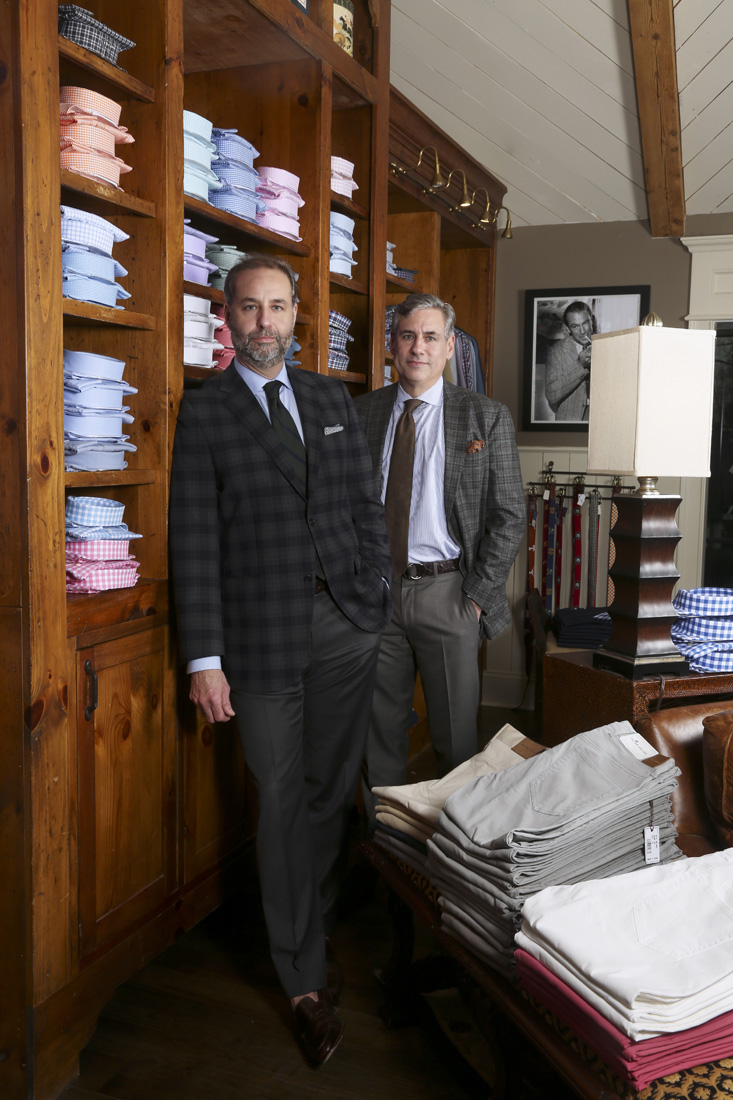 Head to the handsome Miller Brothers Limited store in Buckhead, and in addition to shelves stacked neatly with high quality men's clothing, you'll find plush leather couches, a full bar and a big-screen TV, plus a barbecue grill out on the patio. "We want our customers to be comfortable when they spend time at the store," explains Greg Miller, 49, who runs the shop with his older brother, Robby Miller, 53. Given that the two spend so much time there themselves, they wanted it to be a place where they'd want to hang out as well. In addition to logging a good six-and-a-half days together minding the store each week, the longtime Buckhead residents take two big shopping trips each year and socialize with their wives and kids for birthdays and holidays. "We have super fun family parties," says Robby. He and Greg are so close, in fact, he says they "can dot each other i's and cross each other's t's."
Were you and your brother always close?
Greg: Yes, but certainly not as close as we are today. We've been business partners for the last 21 years and are together at least 50 hours a week. We, and others, are often amused when we say the exact same thing at the exact same time—almost like twins. Robby: Often, it looks like we called each other so that we could be dressed alike. I had to go change clothes last week because we had on the same sweater. The next day, we had the same pocket square.
What's your fashion philosophy at Miller Brothers?
Greg: Miller Brothers is not a "fashion" store, but we are up on trends in the fashion world. We definitely encourage our customers to step out of their comfort zones, but we don't force the issue. The last thing we want is for someone to buy something and never wear it. Robby: Don't try too hard. Buy quality. Less is more. Buy clothes that fit.
How is it working so closely together?
Greg: Of course, we have our moments, but we're lucky to work together and get along as well as we do. We often hear, "I don't know how you do it. I could never work with my brother." Robby: It's really pretty easy because we have to make it easy. There's no option of it not working. He's got my back, and I've got his.
How would you describe your brother?
Greg: Robby is definitely one of a kind. He is fiercely loyal and is passionate about clothes. He loves heritage, heirlooms, music, travel, UGA football, family and, most of all, his son, Sam. Robby: Hardworking. Great husband. Great father. Georgia football fan.
What's one of your favorite memories related to being siblings?
Greg: Our grand opening party [10 years ago] for our current location. We had such an amazing turnout of vendors, clients, family and friends (two from as far as London) who came out to support us and celebrate. It was one heck of a party if I do say so myself. Robby: The first thing that comes to mind is the 1991 World Series [when the Atlanta Braves took on the Minnesota Twins]. Greg was working in Chicago and wanted to be here so badly. I sent him a Braves World Series care package and called him from a pay phone at the stadium during game three. It was a special moment.
STORY: Jill Becker
PHOTOS: Sara Hanna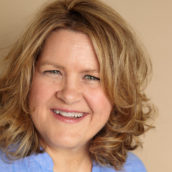 Jill Becker
Award-winning writer and editor who has penned stories for CNN, Woman's Day, Good Housekeeping, and dozens of other outlets.