See fall from a dizzying height at Banning Mills.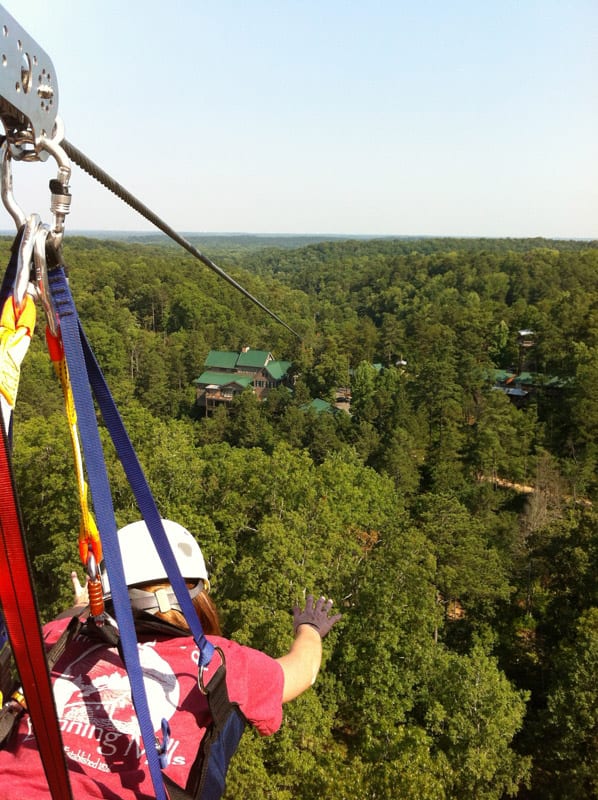 Georgia enjoys the distinction of sporting vivid fall colors, without the accompanying panic that a nasty winter will follow. As the cool slowly settles in, those who love leaf-changing vistas have time to take it all in. The thick woods around the Historic Banning Mills resort provide a perfect backdrop for fall's rich palette without having to go more than an hour west of Buckhead.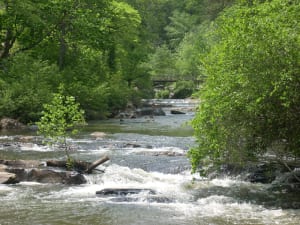 This Carroll County property features 1,500 acres of preserved woodlands where hiking trails wind alongside the Snake Creek Gorge. Visitors have multiple options for taking in the vistas, from a rocking chair on a deck to a ride on horseback. But the best views may be overhead, on some of the world's longest ziplines that send intrepid guests sailing above the tree cover 200 feet above the ground.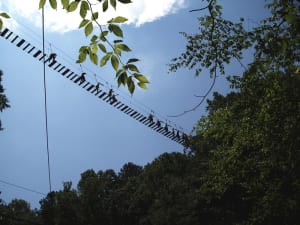 The resort owners aren't fudging about having the longest lines. The almost 51,000 feet of lines— about 10 miles—have been listed in Guinness World Records as "the world's longest and largest zipline canopy tour." With that much treetop to cover, it's easy to spend the better part of the day swooshing from platform to sky bridge and back to the ground.
Most of the ziplines that crisscross the air overhead typically take about two to three hours to ride. The actual line lengths vary from 500 feet to two-thirds of a mile, and some require more strenuous climbing than others, A new Level 1 line with a 50-pound minimum weight allows kids as young as 8 and their parents to share the experience.
Along with ziplining, visitors can also dive off the resort's second Guinness World Records attraction: the world's tallest freestanding climbing wall. Scale the 140-foot wall and take in the breathtaking gorge views before leaping off to a 10-story coil-controlled free fall, similar to a bungee jump.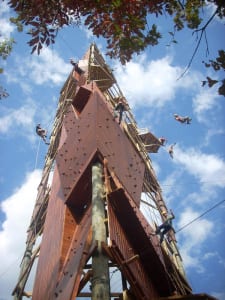 But there's more to Banning Mills than daredevil adventures. Hikes can be long and challenging or short and gentle; some walkers may be content just to get across the suspension bridge over the rushing creek. Various trails wind through the ruins of mills that turned out textiles before the Civil War and then produced paper and pulp until 1917. Three swimming pools stay open until mid-September, but the basketball and volleyball courts, softball field and miniature golf courses are always available.
Those who prefer a more sedate approach to communing with nature can pull up a rocking chair on the porch or settle into an overstuffed sofa by one of the lobby's expansive windows overlooking the woods. The rustic-beamed lobby, decorated with stuffed raccoons and mountain lions, is anchored by a stacked-stone fireplace perfect for warding off the autumn chill. The main building includes a dining room serving classic Southern breakfasts and hearty dinner fare from rib-eye and lamb to salmon and tuna. There's also a gift shop and a small museum that recounts the history of the area in photos, headlines and artifacts.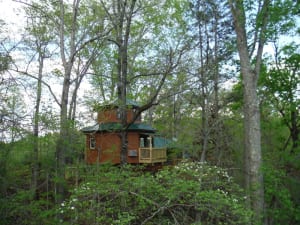 Though it's easy to make Banning Mills a day excursion, staying overnight can be a bit of an adventure as well. Along with 52 rooms in the main inn, the resort offers cottages with efficiency kitchens and cabins with loft areas. One of the most popular places to sleep is a treehouse room—a round retreat nestled in the trees and outfitted with a king-sized bed, jetted tub and a deck. Getting there requires crossing a sky bridge, and the rooms do tend to sway a bit in the breeze, but the blend of nature and amenities make them worth the stay. Most accommodations include breakfast, but reservations are required for dinner. The resort also requires advance notice for massages and facials in the day spa— pampering activities that may be worth booking after a day of soaring through the air harnessed to a thin wire line!
HISTORIC BANNING MILLS
205 Horseshoe Dam Road
Banning 30185
770.834.9149
historicbanningmills.com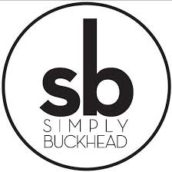 SimplyBuckhead
Simply Buckhead is an upscale lifestyle magazine focused on the best and brightest individuals, businesses and events in Buckhead, Brookhaven, Sandy Springs, Dunwoody and Chamblee. With a commitment to journalistic excellence, the magazine serves as the authority on who to know, what to do and where to go in the community, and its surroundings.