Spin, kick and row your way to a bikini body with these core-centric workouts.
Beach season is upon us, so focus on building a strong core while toning your entire body. These workouts don't have to involve monotonous bench presses or bicep curls; you can tone your back, arms, legs and core at the same time by fusing cardio with strengthening exercises. The biggest perk? You'll have fun while doing it with these workouts filled with amped-up music, black lights and high-energy group dynamics.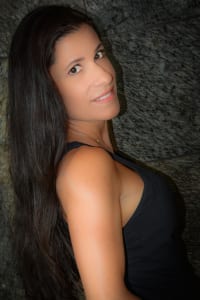 Spinning
WORKOUT BY: Jocelyn McCarthy of Cyc
This is not your typical spinning class. The Cyc Method is a whole-body workout on the bike that pairs highenergy cardio with sports-specific moves intensified by the use of hand weights. "Every move we make in a Cyc Ride has a specific purpose and a planned result in attaining greater endurance and strength in the body and the mind," McCarthy says.
A Cyc class is only 45 minutes, but in addition to spinning on a bike, half the class is devoted to weight lifting that focuses on sport-specific movements, such as boxing, volleyball, rowing and basketball.
McCarthy's tips for new riders: Maintain a neutral spine, tight core, relaxed neck and shoulders. Make sure your feet are flat on the pedals and that you keep a soft grip on the gears.
Calories burned (in 45 minutes): 800-1,000 calories Body focus: Core, legs and arms.
McCarthy grew up in Atlanta and currently lives in Dunwoody. Before Cyc, she taught spin and cardio kickboxing classes at several Atlanta area gyms including LA Fitness Sandy Springs and Brookhaven, as well as Life Time Athletic in Sandy Springs. Atlanta Cycologists go through intensive training to ensure the Cyc Method is delivered safely and precisely.
Cyc Buckhead (inside Forum Athletic Club)
3393 Peachtree Road N.E. Ste. 2010
Atlanta 30326
404.698.4343
cycfitness.com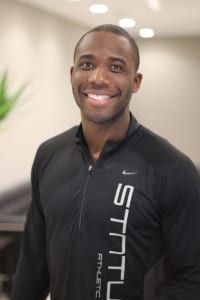 Kickboxing
WORKOUT BY: Joey Dillon of Status Athletic Club
Kickboxing is a total body workout in 50 minutes, with your core as your stabilizing center. You'll work with a weighted punching bag or a partner holding a medium-sized body target. "Cross-body punches focus on strengthening your obliques and arms, while knee drives focus on your lower abs and upper back," Dillon says. Plus, kicking and punching a bag is a great way to relieve stress and release tension. Dillon incorporates kickboxing intervals into his personal training sessions, where clients complete sets of 20 to 30 reps per exercise.
Dillon's tips for new kickboxers: Contract the core and exhale-inhale at the right moments to maximize your results. Lots of people don't know that a simple exhale as you punch can take you a long way.
Calories burned (in 50 minutes): 500-1,000 calories Body focus: Core, shoulders and arms.
Dillon specializes in weight loss and sport-specific training that is customized for each client. All Status Athletic Club clients are trained at their private homes or at Buckhead Elite Training Studio.
Status Athletic Club
3175 Roswell Road
Atlanta 30305
888.875.3407
statusathleticclub.com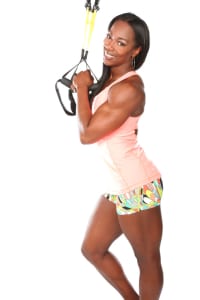 Rowing
WORKOUT BY: Takeela Reddrick of ROC House Fitness Spa
Rowing is not only an effective low impact cardio option that is suitable for all fitness levels, but it also incorporates multiple muscles including hamstrings, glutes, abs, obliques, chest, biceps and upper back. As Reddrick says, "Each rep fires the same muscles you would use doing a leg press, deadlift and row machine."
You'll row about 1,600 meters (one mile) and mix it up with body-weight intervals during the 50-minute class. Meaning, every 200 meters, you'll hop off the rower and do a set of push-ups, planks or squat jumps.
Reddrick's tips for new rowers: Keep your chin and chest up while moving forward, and drive through your legs as you pull back. Your arms will naturally straighten. Power is generated from your legs.
Calories burned (in 50 minutes): Up to 1,200 calories Body focus: Core, upper/lower back and glutes.
Reddrick is a fitness professional with dedicated experience in small group training, fitness competition, cycling, TRX suspension and functional fitness. She coordinates and teaches classes at the women-only gym in Buckhead. Reddrick is typically at ROC from 5 a.m. to 8 p.m.
ROC House Fitness Spa
3402 Piedmont Road
Atlanta 30305
404.500.1621
rochousefitnessspa.com
STORY: Alexa Lampasona
THE EXPERTS
SimplyBuckhead
Simply Buckhead is an upscale lifestyle magazine focused on the best and brightest individuals, businesses and events in Buckhead, Brookhaven, Sandy Springs, Dunwoody and Chamblee. With a commitment to journalistic excellence, the magazine serves as the authority on who to know, what to do and where to go in the community, and its surroundings.