ACTRESS ASPIRES TO BREAK THROUGH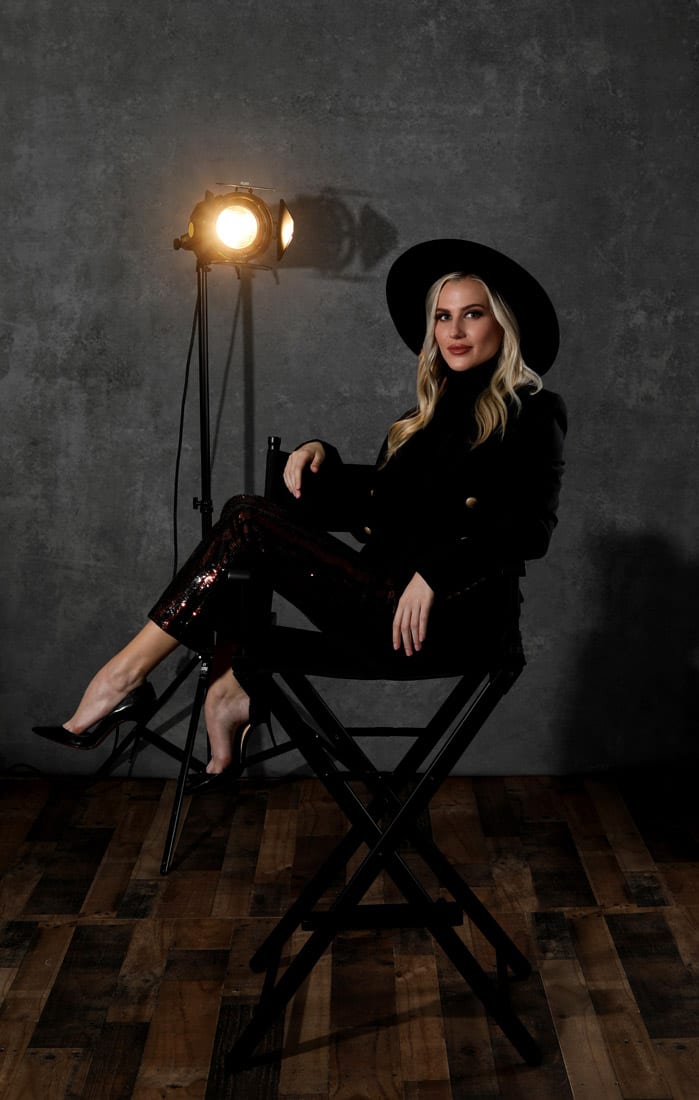 STORY: Michael Jacobs
PHOTOS: Sara Hanna
Rebecca Adams is part of the new wave of Atlanta actors— a 25-year-old Florida native who moved north three years ago after graduating from the University of Florida because, if you want to be onscreen, this is the place to be.
She had studied acting since she was 12 or 13, spent two summers at the Deborah Lemen Acting Studio in Los Angeles and had experience with some student films and TV commercials for the likes of Dairy Queen and Credit Karma. And she had family in Brookhaven and an agent. "I wanted to try Atlanta because it was gaining momentum. It's closer to home. It's more affordable to live here, and my instinct was telling me to do Atlanta first" says the Buckhead resident.
While building an on-camera career through auditions and weekly acting classes, she does marketing from home for a dance fashion wear company and a legal outsourcing firm. She recently finished shooting a film titled Inheritance, starring Lily Collins and Simon Pegg, that's currently in post-production.
How did you get started in acting?
It was my mom and I Googling and searching. We found some classes and started there. But I was so painfully shy. It was something I wanted to do, but it took a long time for me to gain confidence and really go for it.
What's your career dream?
Everyone has those dreams of being a movie star and winning awards. I honestly think, though, my dream would just be to consistently work and make a living, to be one of those people you look at and you're like, "I know them from something" because they're that person who's in everything.
How is the career going?
It has its ups and downs. I went through a patch in 2018 where I was not feeling very good about it. But 2019 has been way better. I've been auditioning a lot. I've booked a few things, gotten a lot of callbacks, had a lot of getting really close. You have to celebrate the tiny wins.
What do you get out of those near misses?
It's a sense of accomplishment. It's also bittersweet. But it does help, because this is an industry where you really get no feedback. You could have been the second choice and you would never have known it.
What have been the highlights?
I was on an episode of Star on Fox and an episode of Living the Dream on the British network Sky One. Booked a few commercials. Recently I finished shooting Inheritance, which was a really cool experience.
How have you found the film community here?
I think it's great. Everyone's very welcoming, open and supportive.
Do you see Atlanta as a career destination or a steppingstone?
It can go both ways. More and more, Atlanta actors are getting more series regular roles and those recurring guest-star roles. I definitely see myself going to L.A. one day, but right now, I'm very happy where I am.
What will define success for you?
I don't know. I have an acting teacher who talks about this a lot: Every time you reach a level on the rung, you have to work even harder to get to the next one. It's a constant thing.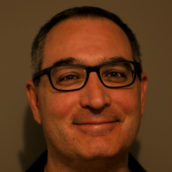 Michael Jacobs
Jack-of-all-trades writer covering almost anything but beauty and fashion at Simply Buckhead; fond of flamingos and sloths.