Kathleen McDaniel is the executive pastry chef and a partner of Zambawango, a gluten-free, sugar-free and low-carb bakery in Sandy Springs.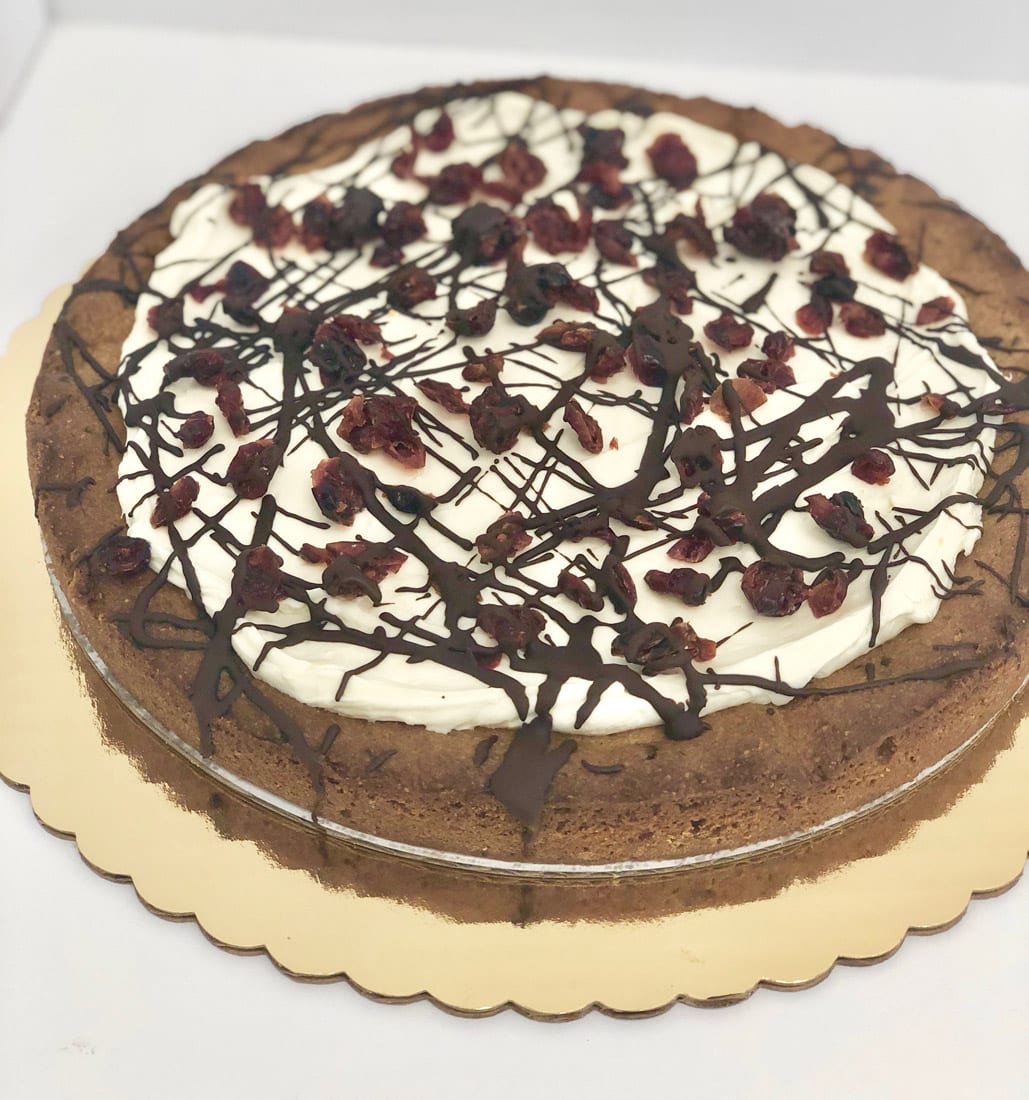 BY: Lia Picard
McDaniel came up with the recipe for the Jolly Bar after speaking with a diabetic customer who missed the cranberry bar served seasonally at Starbucks. McDaniel made some clever substitutions, and it became one of her best-sellers. Now you can make it at home as well.
Jolly Bar
Serves 12
CHOCOLATE CHIP COOKIE BASE:
8 ounces butter
¾ cup powdered Swerve (a sugar alternative)
¾ cup brown Swerve
4 cups almond flour
¼ teaspoon salt
1 teaspoon baking soda
1 teaspoon vanilla
1/3 cup sugar-free chocolate chips
½ cup dried sugar-free cranberries
l ½ teaspoon orange extract
JOLLY BAR FILLING:
12 ounces cream cheese
8 ounces powdered Swerve
1 teaspoon orange extract
1 cup melted sugar-free chocolate chips
½ cup sugar-free dried cranberries
Preheat oven to 325°. Cream the butter and both Swerves. Slowly add in almond flour, salt, baking soda and vanilla. Incorporate chocolate chips and cranberries. Press cookie dough into bottom of greased 8-inch round pan. Bake for 12-15 minutes. Beat cream cheese and powdered Swerve until smooth, then add orange extract. Spread mixture on cookie base. Top with melted chocolate and cranberries. Let set for 10 minutes. Serve at room temperature.
Zambawango
901 Abernathy Rd.
Sandy Springs 30328
404.879.9731
zambawango.com
Lia Picard
Freelance writer covering food, travel, and interior design.