Local blogger Sherri Dickens combines style savvy, humor and authenticity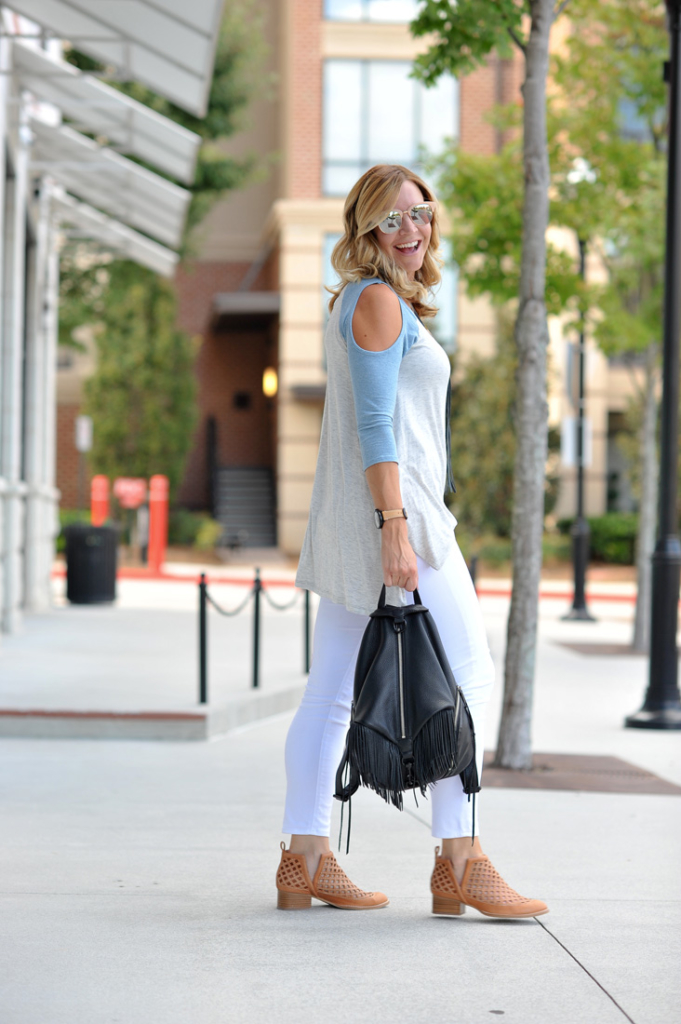 In a fashion and mommy blogosphere filled with saccharine-sweet voices and unattainable designer style, Brookhaven-based blogger Sherri Dickens is a breath of fresh air. As the personality and fashion brains behind Rage Against the Mom Jean (RATMJ), she's keeping readers in style and in stitches.
The 36-year-old wife and mother of two has worn a number of hats over the years, including time spent as a real estate agent and most recently as a successful wardrobe consultant. She loved writing guest posts for other style blogs but felt there was an untapped audience, since so many preferred to focus on either ultra-high end clothes or impractical items (think sky-high heels and teeny mini skirts).
"I wanted to do a mashup of motherhood and style around the idea of 'Let's be cute while we do it and not turn into these sad, mom-jean-wearing moms who have given up on style,'" she says of RATMJ, which launched in September 2016. "I've been there, but it's important to feel like yourself, be creative through your clothes and be comfortable while you're running around after the crazy little people you're trying to raise." As we caught up over salads at the Nordstrom cafe in Phipps Plaza, I couldn't help but admire Dickens' outfit of the day (that's #OOTD, for Instagram fans). She looked as if she could go from a high-powered meeting to a date night in head-to-toe black, with a Ted Baker lace sleeveless top, BCBG faux leather culottes and Donald Pliner peep toe booties.
Her blog certainly resonates with mothers, the core audience, but has practical tips and product finds for women of all ages and income levels. "I try really hard to make sure there's a range of price points when I post looks," she says, her shoulder-grazing tassel earrings swinging as she speaks. "None of us want to spend our child's college fund on clothes, or at least I don't."
Part of Dickens' appeal is that her witty, self-deprecating voice comes through in every post. She regularly talks about her love of sweatpants, athleisure and comfy clothes, even while sharing styling tips with fashionable leather jackets, oversized totes, flowing tops, sweet dresses and boyfriend jeans. Take a recent "Friday Favorites" post in which she describes her top purchase of the week: black leather, metal-studded Derringer moto ankle boots by John Fluevog. She writes, "Apparently, in my mind I'm now a biker chick named Rhonda. Whatevs. These boots are killer, and guaranteed to embarrass my child when I visit her at school. What more can you really ask for?" Reading it might make you laugh out loud and want to make Dickens your friend in real life (she does occasional local wardrobe consults, so you're in luck). Though the blog is just shy of a year old, its intrepid writer has big plans, including continued partnerships with her favorite fashion brands and possibly writing for other outlets.
Did I say Dickens is a breath of fresh air? Rather, RATMJ is like a bold, bohemian print in a sea of boring suits.
SHOP LIKE SHERRI
"Nordstrom isn't completely designer all the way. I've found some of my favorite pieces in the Trend Department. Their Articles of Society jeans fit like butter and are only about $50."
3500 Peachtree Road
404.442.3000
shop.nordstrom.com
"I love Zara. You can find clothes that feel professional and put together and at good price points."
3393 Peachtree Road
404.948.1516
zara.com
"Dress Up in Town Brookhaven has trendy clothes for great prices and in really cute styles."
305 Brookhaven Avenue
404.812.7018
shopdressup.com
STORY: Jennifer Bradley Franklin
Photo: Janelle Van Houw with JNelly Photography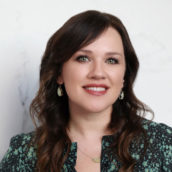 Jennifer Bradley Franklin
Senior Contributing Editor and Beauty Columnist at Simply Buckhead. Travel, Food and Design Writer and Author.