ATLANTA'S ANNUAL CONCOURS D'ELEGANCE AUTO SHOW KICKS INTO HIGH GEAR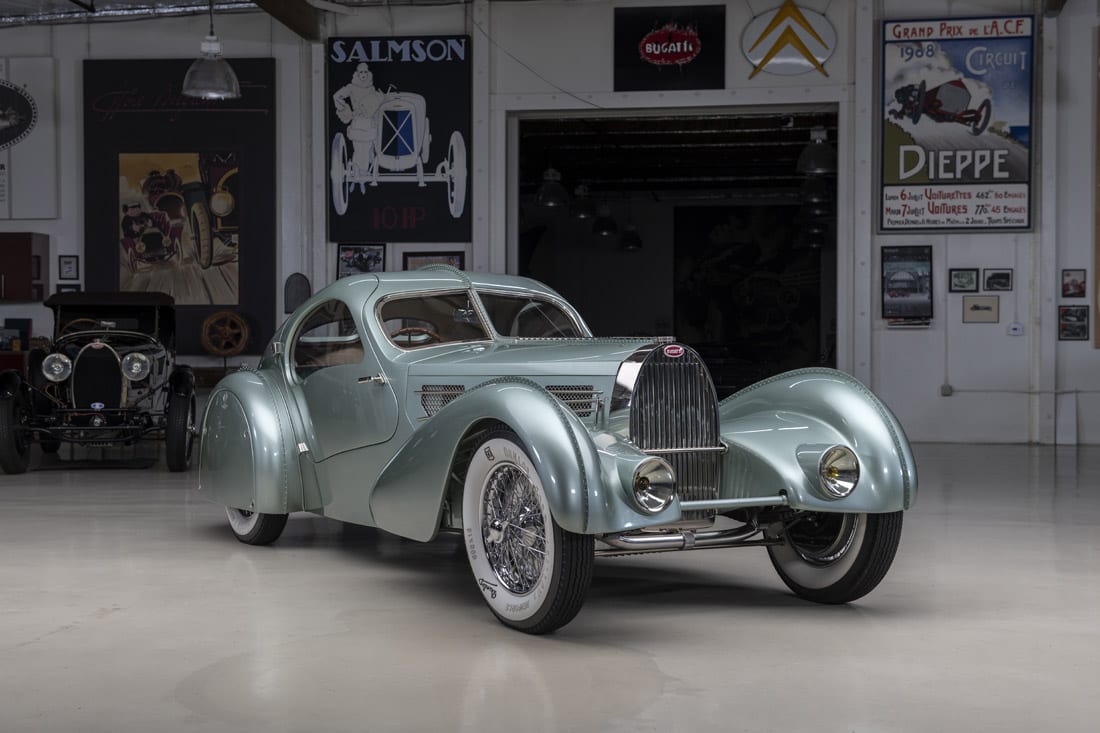 STORY: Kevin C. Madigan
A one-of-a-kind 1935 Bugatti Aerolithe, currently insured for $5 million, is just one of the many unique cars set to be featured at the Atlanta Concours d'Elegance auto show during the weekend of Oct. 19-20.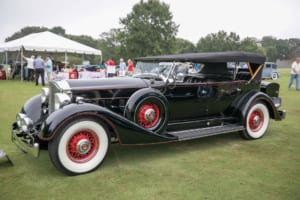 Previously held at Château Élan, the show will take place this year at the former Fort McPherson military base that's now home to the Tyler Perry Studios just south of downtown. "It's absolutely gorgeous and secure and has all of the things we wanted," says Concours co-founder Bill Wallet of the new intown venue.
Occupying an 11-acre field once used by soldiers for parades and surrounded by turn-of-the-century buildings, the fourth edition of the Concours will host close to 200 different cars each day. Saturday will showcase vehicles produced between 1900 and 1970. "They're going to be what we call 'driver-level' cars," says Wallet. "These are the sort of cars that most collectors have in their garages."
On Sunday, "concours condition" cars will be on display. These are, by definition, as good or better now than on the day they were built and are judged on a point system. "You start off at 100 points," says Wallet, "and you lose points for anything that's not authentic or not exactly as it was intended to be."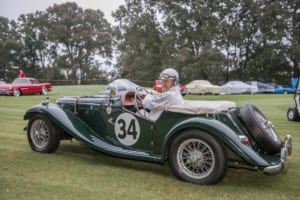 The featured marque (make of car) will be Bentley, which is celebrating its 100th anniversary this year. Also on hand will be several Thomas Flyers, famous as the winning automobile of the New York to Paris Race in 1908.
"The cars are coming from all over the country, and we work all year at recruiting them," says Wallet. "We're looking for very special cars. One of the things we try to do for the show as a design criterion is ensure that 50% to 60% of the cars on our field are pre-World War II."
The legendary Duesenberg will appear in that category, including a 1935 model first owned by renowned tap dancer Bill "Bojangles" Robinson. "We have another Duesenberg custom designed for Mae West," says Wallet. "We have Sammy Davis Jr.'s Rolls- Royce complete with his gold-plated golf clubs. One of Muhammad Ali's Rolls-Royces will be there as well, and I think we have Colin Powell's Mercedes." Then there's the burgundy red Ferrari Lusso owned by Sam Cooke and acquired by Dennis Wilson of The Beach Boys after Cooke's death.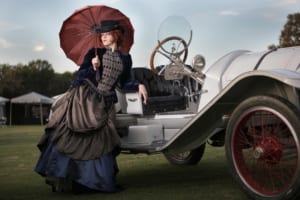 A car enthusiast since his youth, Wallet is the proud possessor of a 1945 Lincoln Continental Cabriolet and uses as his daily driver a 2010 Jaguar XF Supercharged. But he and his Concours d'Elegance partner Harry Krix do more than just promote classic cars. They also support, with proceeds from their events, organizations such as the Shepherd Center, 100 Black Men and McPherson College's Automotive Restoration program.
In addition to the jaw-dropping automobiles, the October Concours weekend will feature a beer and wine garden, a Ride and Drive Experience, a market for automotive artists, storytelling and a Lifestyle Merchants Market hosted by Simply Buckhead. Attendees are encouraged to show off their period fashions.
"The overriding issue is getting people to understand what a concours is and what makes it different from your standard parking lot car show," says Wallet. "We'll have spectacular cars that people tend to have never seen."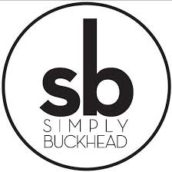 SimplyBuckhead
Simply Buckhead is an upscale lifestyle magazine focused on the best and brightest individuals, businesses and events in Buckhead, Brookhaven, Sandy Springs, Dunwoody and Chamblee. With a commitment to journalistic excellence, the magazine serves as the authority on who to know, what to do and where to go in the community, and its surroundings.