AN ODE TO THE ACCLAIMED ARCHITECT WHO HELPED SHAPE ATLANTA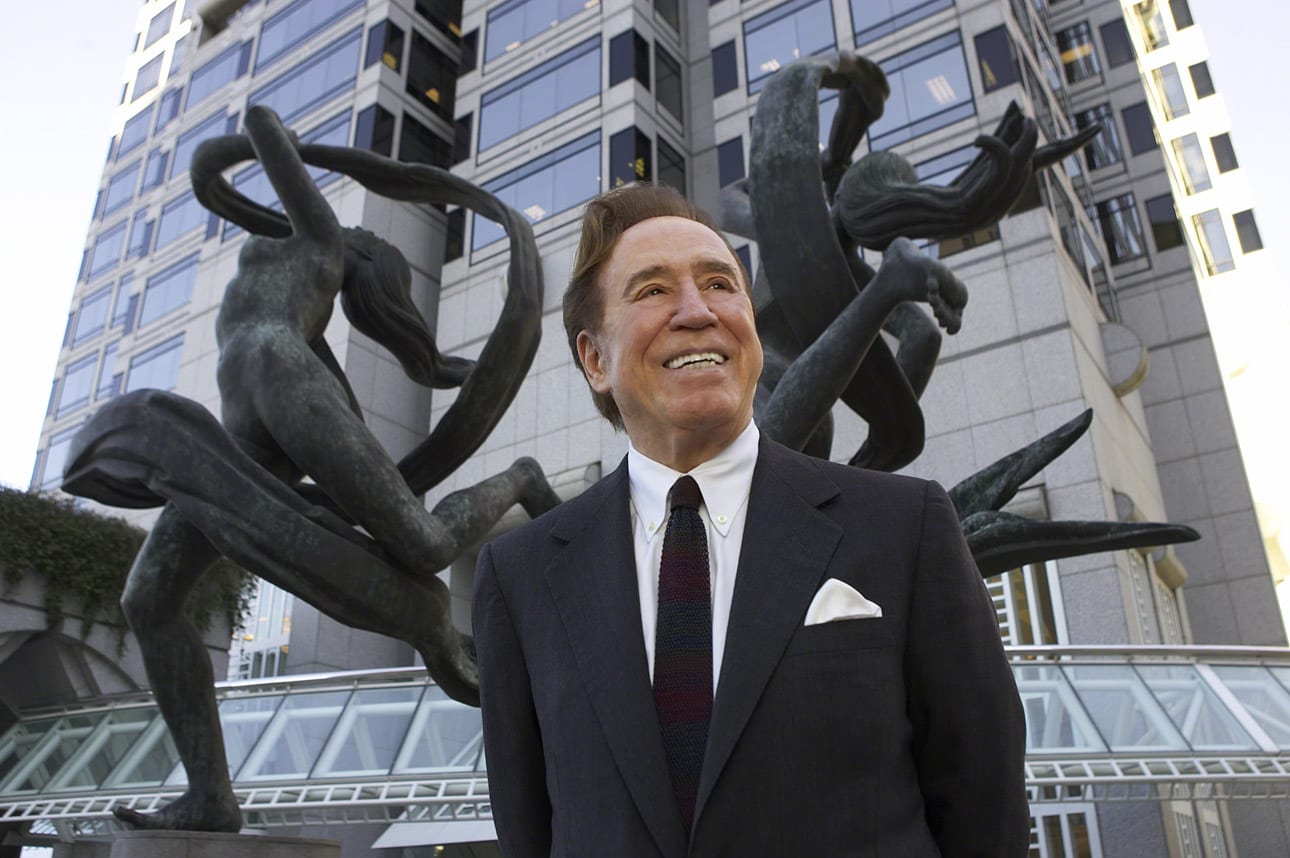 STORY: Kevin C. Madigan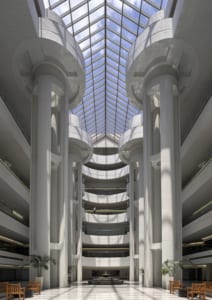 John Portman made a tangible impression on Atlanta that few can match. The renowned architect, who died in 2017, created landmark buildings downtown such as Peachtree Center, the Hyatt Regency, Westin Peachtree Plaza, Marriott Marquis and the American Cancer Society Center.
He made his mark north of downtown as well. The Atlanta Decorative Arts Center in Buckhead, which accommodates 550,000 square feet of showroom space for interior designers, architects, and home decor professionals, was founded by Portman in 1961. ADAC's general manager Katie Miner says the building was one of Portman's first ventures and that "his visionary additions of the atrium, skylights, Presentation Room and more have built ADAC into a destination for many of the world's top design talents."
Also in Buckhead is the Aspiration sculpture Portman dedicated in 2017 to fellow business leader Charlie Loudermilk. "John did a lot of sculptures and used a lot of different materials. That one was stainless steel," says Mickey Steinberg, Portman's longtime colleague. "He did it for Charlie. They were very close friends."
Portman was an artist as well. "He built his home [in Sandy Springs] to display his art and other people's art, which he collected," says Steinberg. The other homes Portman designed were research and development projects and experimental in nature "where he developed concepts and ideas that he'd use for the rest of his career," says Steinberg, who adds that Peachtree Center could be seen in the distance from the second floor of Portman's house. "That was very meaningful for him."
Steinberg, now 87, began working with Portman in the early '60s. "What inspired me was his ability to get you excited and to get you into his logic of why he was designing things the way he was," says Steinberg. "John didn't have his own draftboard in the office. He went from board to board and worked and talked with each guy as he designed. That way he was teaching you."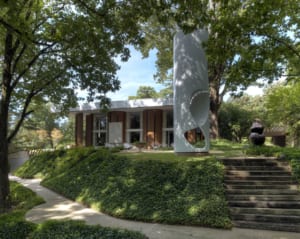 Portman was also something of a philosopher and studied the work of Ralph Waldo Emerson on the advice of Frank Lloyd Wright, who visited Atlanta when Portman was a young novice. "John became almost an Emerson scholar," says Steinberg. "That had a big influence on him."
Rodney Mims Cook Jr., president of the Atlanta-based National Monuments Foundation, says of Portman: "His complexes around the world contain extraordinary civic spaces, including his signature innovative hotel atriums. Nothing of this scale had been done since ancient Rome." Local architect William Carpenter says Portman "had no fear in blazing the trail for an architect to design, develop, build and manage buildings. His influence on me directly was to have the courage to work across disciplines and to break the normal boundaries of design and architecture."
The work goes on today. Portman's company, now called Portman Architects and led by his son Jack, announced in May that construction has begun on its third office tower at Midtown's Technology Square, and numerous other projects continue globally.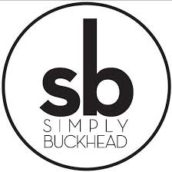 SimplyBuckhead
Simply Buckhead is an upscale lifestyle magazine focused on the best and brightest individuals, businesses and events in Buckhead, Brookhaven, Sandy Springs, Dunwoody and Chamblee. With a commitment to journalistic excellence, the magazine serves as the authority on who to know, what to do and where to go in the community, and its surroundings.