GIANINE MCKENNA DESIGNS SWIMWEAR INSPIRED BY HER BRAZILIAN ROOTS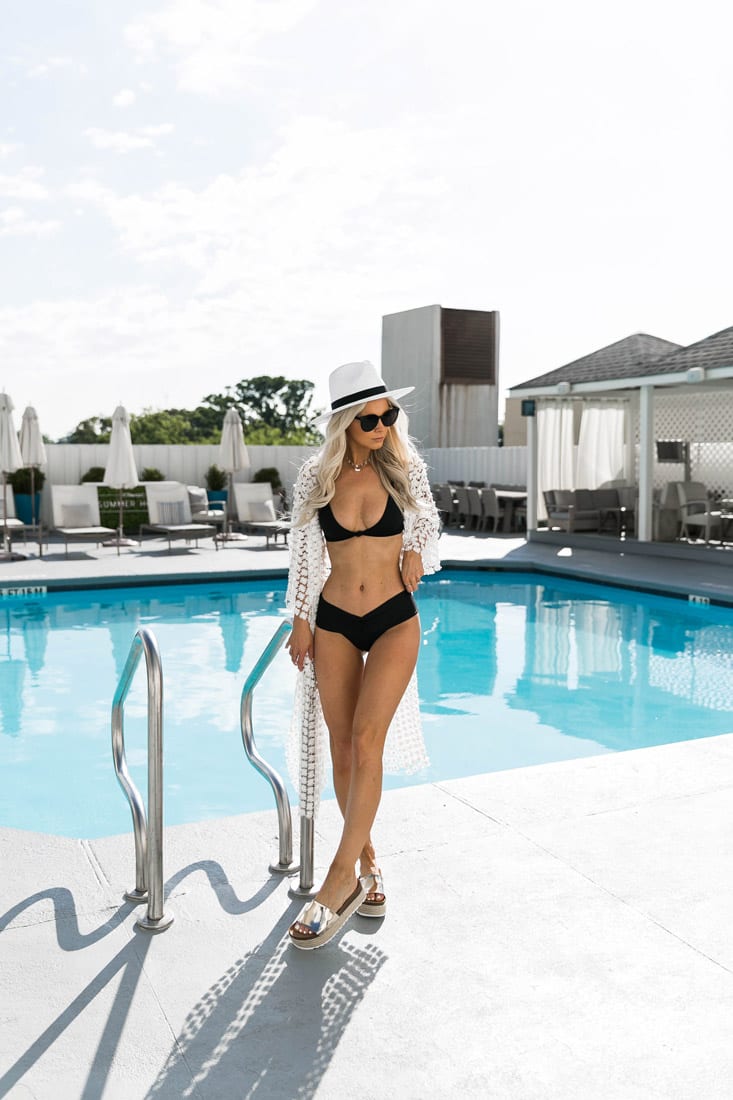 STORY: Muriel Vega
After moving to the U.S. from her native Brazil, Gianine McKenna couldn't let go of the triangle-shaped swimsuits traditionally attributed to her home country. At the young age of 10, she knew what was flattering for her body.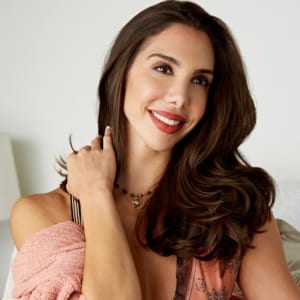 "I don't think I've ever owned an American swimsuit. I would always go back to Brazil to buy them," says McKenna. "I prefer the V-shape in Brazilian swimsuits versus the U.S. U-shape in the back area. I see women putting on swimsuits every single day, and 99% of the time, [the V-shape] is more flattering on them. It's more intimidating for them to wear, but once they do, they never go back."
McKenna discovered a demand for these swimsuits in 2013, when she brought back a suitcase full of bikinis from Brazil and began selling them to friends and family. "They sold out within a week," she says. She decided to launch her business, Gianine Bikini, and start designing swimsuits with better patterns and fabric. She's created three collections so far, and today, her company also includes lingerie and beachwear based on her designs.
For McKenna, quality is a priority. She works closely with Brazilian manufacturers to produce her designs and uses the best local Lycra to stay true to the style and quality that has made her business successful. Her latest swimwear collection, released this year, is called Birds of Paradise. "I stuck to the roots of Brazil: birds and the Amazon, with vibrant reds and yellows for this collection. The prints stand out but remain mature and sophisticated," she says. "I feel like even here in the U.S., people relate to the tropics. It translates to everybody." The one trend she's following this season? The ever-forgiving ruffle detail on some of her bottoms.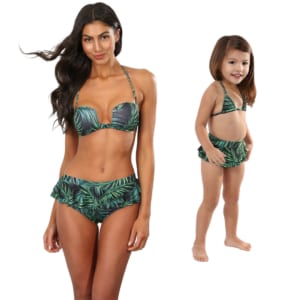 Using the same fabric from the adult collection and inspired by her daughter, McKenna also launched a matching mini-me kids collection this year. "I was trying to buy swimsuits for my 3-year-old daughter, but they were baggy. They had a ton of extra fabric," she says. "My goal when designing this collection for the kids was to make it fit perfectly so they can jump in the water."
While McKenna conducts all sales through her e-commerce site, she does offer private appointments for fittings at a small studio in her Brookhaven home. It's crucial for her to be hands-on with current and potential customers for correct sizing and encouragement. "A lot of times it's the first time these women are putting on a bikini, but when they put it on, their whole vibe changes because they feel great in it. That's really rewarding for me," she says.
Aside from expanding her family (McKenna is due with her second child in September), she's also expanding her line to include a fitness collection this fall. The new line will consist of crop tops, long-sleeve tops, pants and sports bras. "There's a lot of V-necks, mesh and great fitting leggings," she says. "We're going to have an exclusive cheetah-in-the jungle print for a tropical winter vibe."
McKenna looks to the future as she says that her athleisure collection is one more step toward her goal of opening a brick-and-mortar store in Atlanta. "Everything is lining up perfectly in my view," she says.
For more info, visit gianinebikini.com. To schedule an appointment for a personal fitting, call 404.372.6080.
Muriel Vega
Atlanta-based tech and culture writer with an undying love for Buford Highway and its multicultural communities.