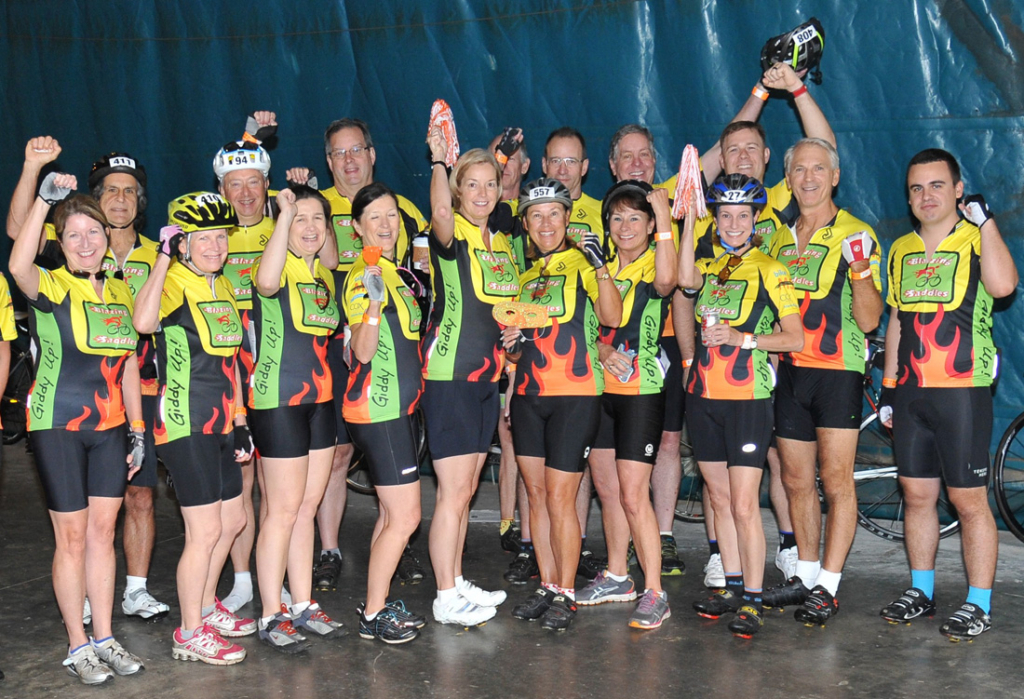 In 1989, one of Bill Holley's attorney mentors, Weyman Johnson, invited the Buckhead resident to ride 150 miles to raise research funds for the National Multiple Sclerosis Society. "At the time, there was very little that could be done medically for people diagnosed with the disease," Holley says. "It resonated with me, and I rode my first bike tour on a borrowed bike."
This year, on Oct. 1 and 2, Holley will ride for the 22nd time in the Bike MS: Cox Atlanta Peach Ride, an event that raises more than $1 million annually. He also serves on the national board of the MS Society, is immediate past board chair of the Georgia Chapter and has his own team, the Blazing Saddles, known for their bright yellow jerseys, fun-loving attitudes and outstanding fundraising.
With the monies raised through the ride, the National MS Society, one of the largest non-governmental funders of neurological research in the world, has supported the development of new drugs to treat MS, advanced the search for a cure and provided programs for the 2.3 million diagnosed with the disease annually.
The 2016 event begins at Blalock Lake in Newnan and ends in LaGrange. Rest areas are every 10 to 12 miles, and live music and a feel-good atmosphere make the ride fun.
For more information, visit nationalmssociety.org.
BY: Mickey Goodman
Mickey Goodman
Award-winning Ghostwriter, Journalist, Content Creator.