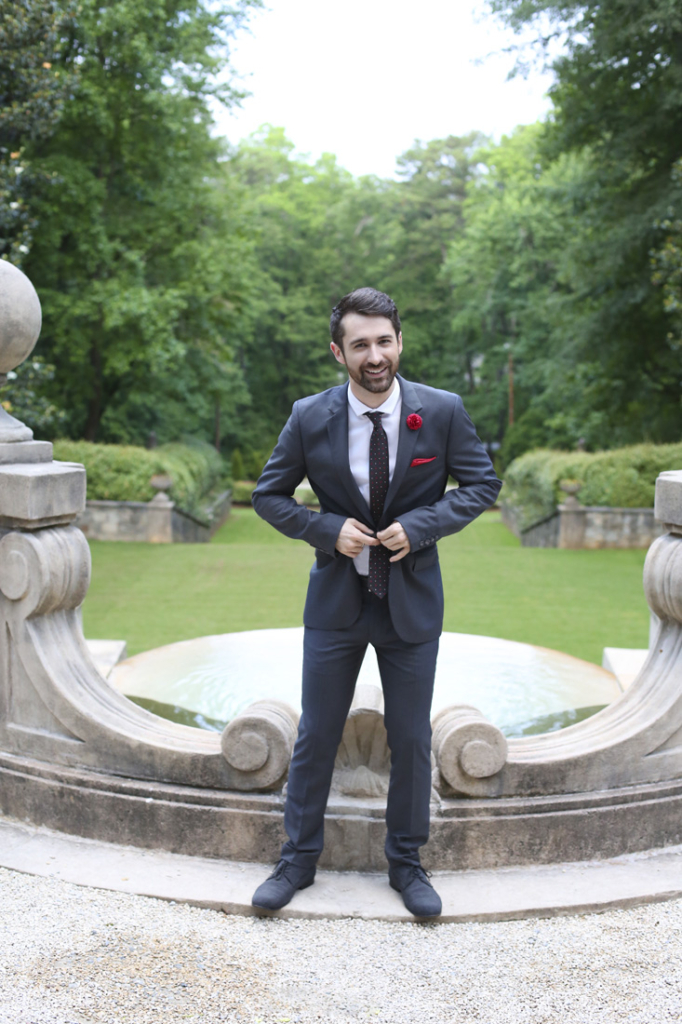 Making others laugh is something Andrew Markle has always enjoyed, but he never imagined it would be his profession. With comedy gigs coming aplenty these days, he's well on his way.
Markle grew up in Peachtree City where he found himself performing frequently, whether it was in magic shows or elementary school plays. While attending Georgia College and State University in Milledgeville from 2007 to 2011, he embraced more acting in plays such as "To Kill a Mockingbird" and "The 1940's Radio Hour." He majored in outdoor education, but his passion became comedy. During those college years, he started doing student improv, producing comedy shows on campus and performing at open mic nights in nearby Macon. It was there that he met fellow comic Jerrod Harris, who suggested Markle flex his comedy muscles in Atlanta.
After graduation, Markle moved back home to his parents' house and followed Harris' advice. His mother was surprisingly supportive. "She told me I did not have to get a job in corporate America," he recalls. "I told myself, 'If I am going to do this, I might as well go for it now. What do I have to lose?'"
His first Atlanta comedy sets were in 2010 at the Laughing Skull Lounge, where he opened for Harris and was received warmly. He also works at the Vortex Midtown, where Laughing Skull is housed, as a bartender and assistant manager.
It is there that Markle, 28, met actress and comedienne Margaret Cho in 2013. She saw his skit, liked it and asked him to join her for some of her shows when she was in Atlanta filming "Drop Dead Diva." Later, Cho asked him to be on her podcast, "Monsters of Talk." The two remain in touch, and he has gained a lot from their professional and personal friendship. "I learned from her to be yourself," he says. "Someone will love you for that."
As a gay man, Markle has always felt comfortable working his sexuality into his comedy and has grown in professional confidence the more he has performed. Although being gay is part of his routine, it doesn't define him. He is certainly aware that the industry doesn't have an abundance of gay male stand-up comedians. "I try to break stereotypes of what you think may be true, but isn't true," he says. "People talk to me after shows. I feel sometimes like the gay ambassador. I don't have all the answers."
Besides being a regular with Laughing Skull's annual Comedy Festival, he works occasionally at Eddie's Attic (when the club offers comedy nights) and performed with Jeff Dauler of Star 94.1 at Terminal West earlier this year. He was also asked by comedienne Erin Foley to perform with her at the Hollywood Improv in 2012. That experience was a career highlight, and one of his future goals is accruing more engagements on the road.
Markle is single and lives on the outskirts of Buckhead. His mother and father still live in Peachtree City. The idea of being a rising star is one that appeals to him. "I am just doing what I love, and if other people love it, that's great."
STORY: Jim Farmer