Celebrating the big 5-0 in a generous way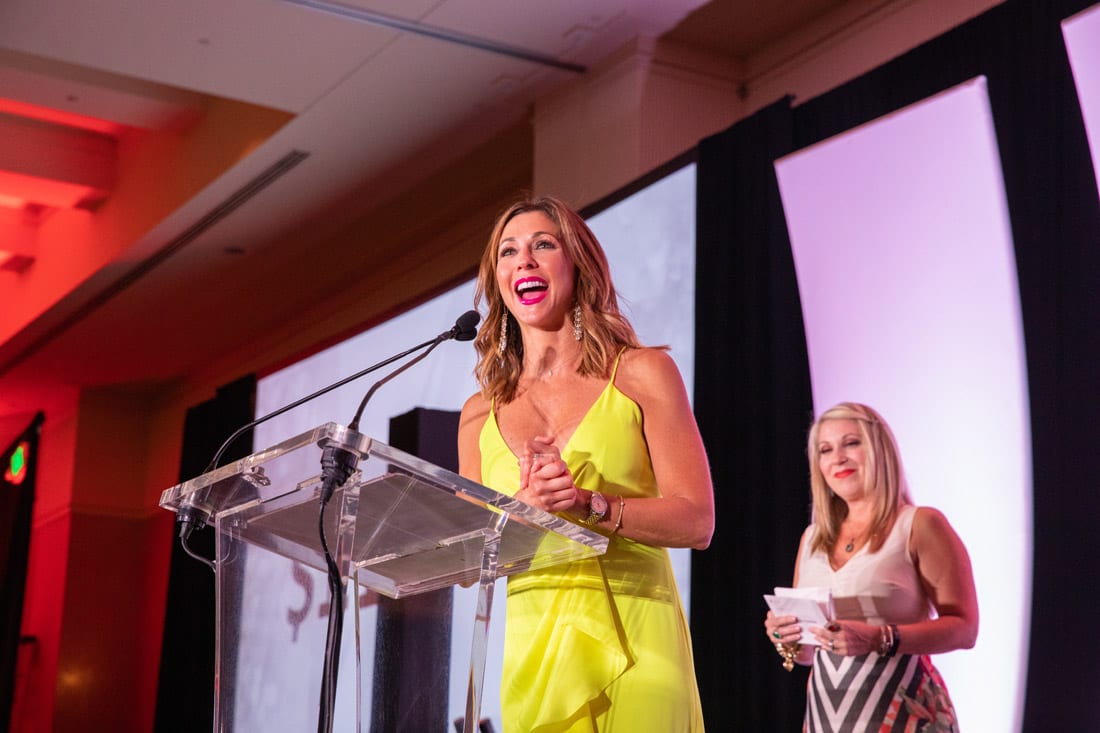 BY: Mickey Goodman
Buckhead resident Christine Pullara, host of the 11Alive weekday talk show Atlanta & Company, wanted to do something significant for her 50th birthday, but she wasn't thinking about skydiving or running a marathon. Her goal was to raise $50,000 for the Leukemia & Lymphoma Society (LLS). Pullara is a LLS board member and has emceed its annual Man & Woman of the Year Grand Finale gala for several years.
"The organization is especially meaningful to me because my brother, Mario, is a leukemia survivor," says Pullara, whose efforts helped her meet her $50,000 goal and then some. "Astonishingly, we raised $115,000. And since donations were more than $50K, I was able to name a research grant in my brother's honor."
Once word about Pullara's mission got out, Atlantans such as Jamie Bendall, co-owner of The Punchline comedy club, joined in the effort, with Bendall donating all of the sales from tickets on a single night at the club. And many of Atlanta & Company's vendors donated auction items. Blue Med Center coowners Tim and Tony Middendorff threw a big party and donated services. "We raised $18,000 in three hours," says Pullara, "and Dr. Vanessa Biggs at Atlanta Women's Obstetrics & Gynecology gifted a portion of the cost of three 4-D ultrasounds for a total of $800." Donations also poured in from fans, family and friends.
For more information on the Leukemia & Lymphoma Society, visit lls.org.
Mickey Goodman
Award-winning Ghostwriter, Journalist, Content Creator.