Orthopedic surgeon volunteers at home and abroad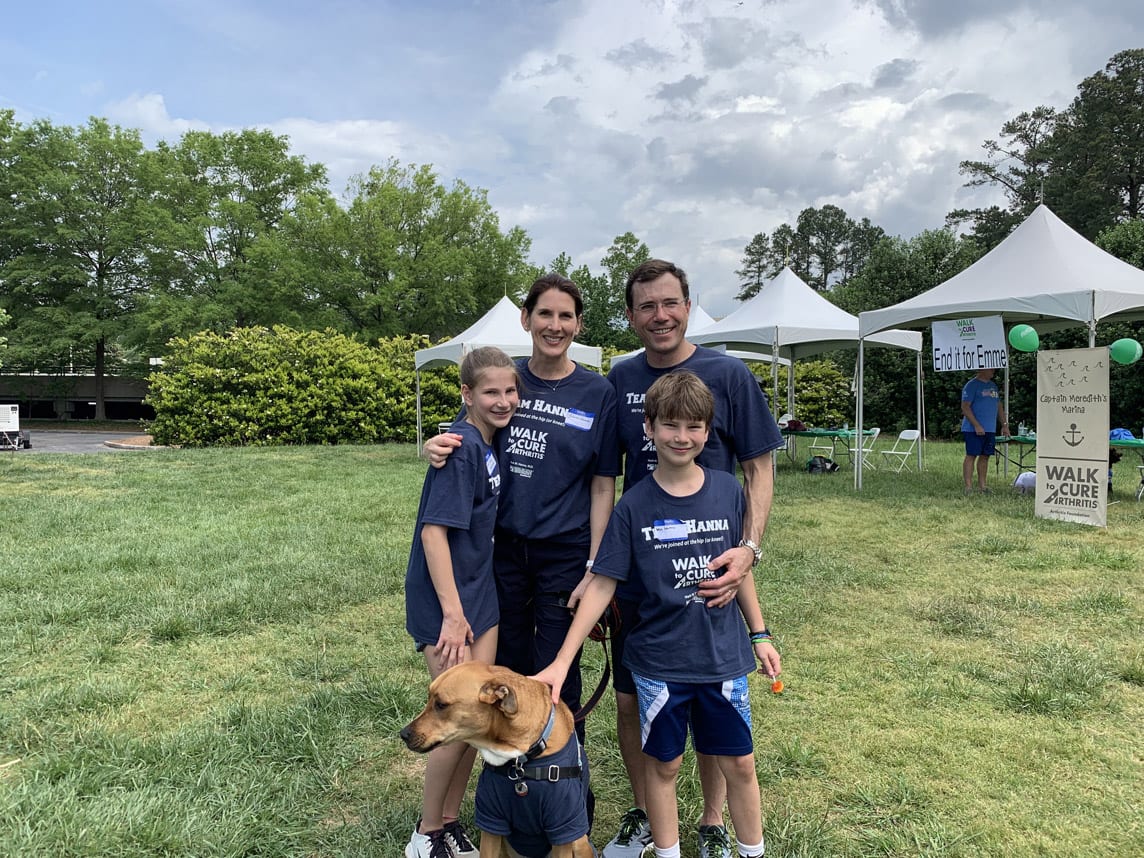 BY: Mickey Goodman
For his philanthropic work with Operation Walk USA, Mercy Care Atlanta and the Arthritis Foundation, Resurgens Orthopaedics surgeon Mark Hanna was named a Medical Honoree for the Arthritis Foundation's May 2019 Walk to Cure Arthritis.
To help support the event, Hanna invited his colleagues, patients and their families to participate and made a donation for each. When the results were tallied, Hanna was one of the leading fundraisers, and his efforts were matched by the Resurgens Charitable Foundation.
"One of my patients had undergone a joint replacement through Operation Walk, a medical nonprofit that provides free hip and knee surgeries to suffering, uninsured patients. She also brought her family with her," says Hanna.
The Brookhaven resident first became involved with Operation Walk after traveling to Guatemala with the global humanitarian organization. During their weeklong stay, a team of five surgeons and medical personnel performed about 40 operations on prescreened patients. The physicians also trained local doctors and other personnel on the latest techniques to better assist the patients in their recoveries.
Through Mercy Care Atlanta, Hanna performs no-cost joint replacement surgeries throughout the year, and Resurgens provides the facilities. Referrals come from Mercy Care and from The Giving Kitchen, which offers emergency assistance to food service workers.
For more information, visit operationwalkusa.org, mercyatlanta.org and resurgens.com.
Mickey Goodman
Award-winning Ghostwriter, Journalist, Content Creator.