Emerson ascends in Buckhead.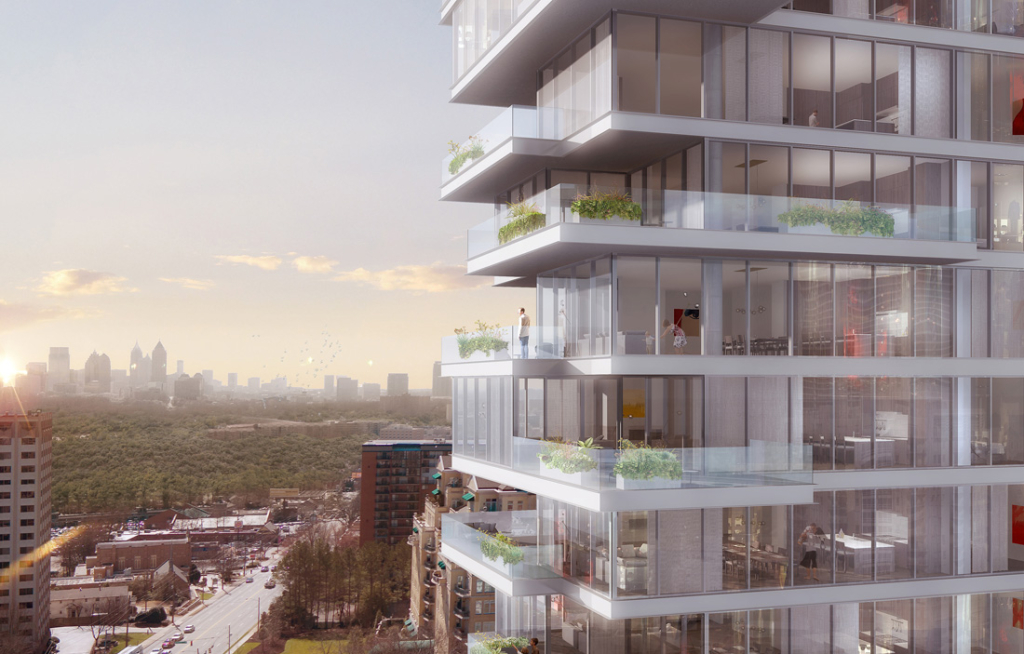 Atlanta-based real estate development firm JPX Works LLC has announced its plans for a highly anticipated Buckhead condominium tower project. Located at 2520 Peachtree just north of Lindbergh Drive and rising 21 stories, the luxury building, dubbed Emerson, is destined to be a beautiful addition to Buckhead's skyline. The tower's profile, with views of Peachtree Battle and beyond, mimics the design of Frank Lloyd Wright's iconic "Fallingwater" design. Cascading levels of 44 homes will feature abundant glass in addition to beautiful outdoor terraces. Josh Herndon, development director at JPX Works, explains, "While unique in its character, the design exhibits a long tradition of modernism in Atlanta and is contextualized by the narrative of Buckhead's Peachtree Battle neighborhood."
The Emerson condos also will feature elements that incorporate Atlanta's appreciation of trees and green space. "The building is raised from the ground, allowing the landscape to flow through and under it," Herndon illustrates. "As it ascends vertically, the building takes the shape and transparency of an urban lantern, surrounded by landscaped outdoor terraces." The design is both sculptural and artistic. Herndon describes the building as "architecture as art." Excluding the prestigious penthouse, two- and three-bedroom units for the first release can be pre-purchased for $1.8 million to $4.5 million. The project will break ground this fall.
EMERSON SALES GALLERY
ADAC West
349 Peachtree Hills Avenue N.E.
Suite B2
Atlanta 30305
404.446.2520
STORY: Nicole Letts
---
NEWS BITES
SYNC MIND, BODY AND SOUL
Yoga and fitness lifestyle studio Atmasphere, for yogis and novices alike, has opened in Buckhead. Based in Atlanta and with locations already in the works for Los Angeles and Honolulu, Atmasphere was created by two fitness experts, Carol Scott and Alanna Kaivalya. Atmasphere combines classes geared towards the mind, body and soul for one complete physical and mental experience. "Mind" classes are movement-based and include yoga and hot yoga, while "body" classes are geared toward endurance and strength and include classes such as cycling. The two-story, 10,000-squarefoot studio also offers "soul," or meditation, classes. With more than 100 offerings each week, guests can create a strengthening yet Zen program that fits their needs.
Atmasphere
3097 Piedmont Road N.E.
Atlanta 30305
404.444.9444
liveatmasphere.com
AN ENCOURAGING ATHLETIC WEAR STORE FOR GIRLS
From the creators of Lululemon, a new location of Ivivva has opened at Lenox Square. An athletic wear store specifically designed for girls sizes 6 to 14, Ivivva focuses on designing beautiful, technical athletic wear that celebrates young ladies while encouraging goal-setting and dreaming big. Each location runs a Dreams and Goals program designed to help girls create an ideal life through goal setting. The store also offers a variety of complimentary events such as Brunch and Barre (a brunch complete with barre class hosted by Bar Method) or unique fitness classes such as a mother and daughter selfdefense class. Find Ivivva on the second level across from Williams-Sonoma.
Ivivva
Lenox Square
3393 Peachtree Road
Atlanta 30326
404.869.6810
info.ivivva.com/georgia/ ivivva-lenox-square
MORE ROOM TO ROAM AT NADEAU
Nadeau, the furniture store specializing in handcrafted and affordable items from India and Indonesia that look like lovingly restored antiques, has long been a Peachtree Battle shopping center staple. Now shoppers can get their hands on even more of its ever-changing product inventory including armoires, dinner tables, credenzas and the everpopular bar cart. Nadeau recently combined its existing store with the former Festivity space next door. The added room allows the shop to expand its selections to include a wider range of furniture and accessories, filling 5,300 square feet. Manager Julie Edwards says, "Our loyal customer base was a huge part of our decision to expand our space."
Nadeau
2359 Peachtree Road N.E. Suite B
Atlanta 30305
404.949.5631
furniturewithasoul.com/atlanta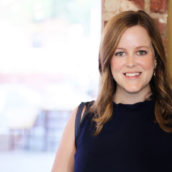 Nicole Letts
Wellness columnist at Simply Buckhead and dog columnist at Atlanta Pet Life. Lifestyle writer specializing in women's interests, travel, people and interiors.