Sip and savor Georgia's official state fruit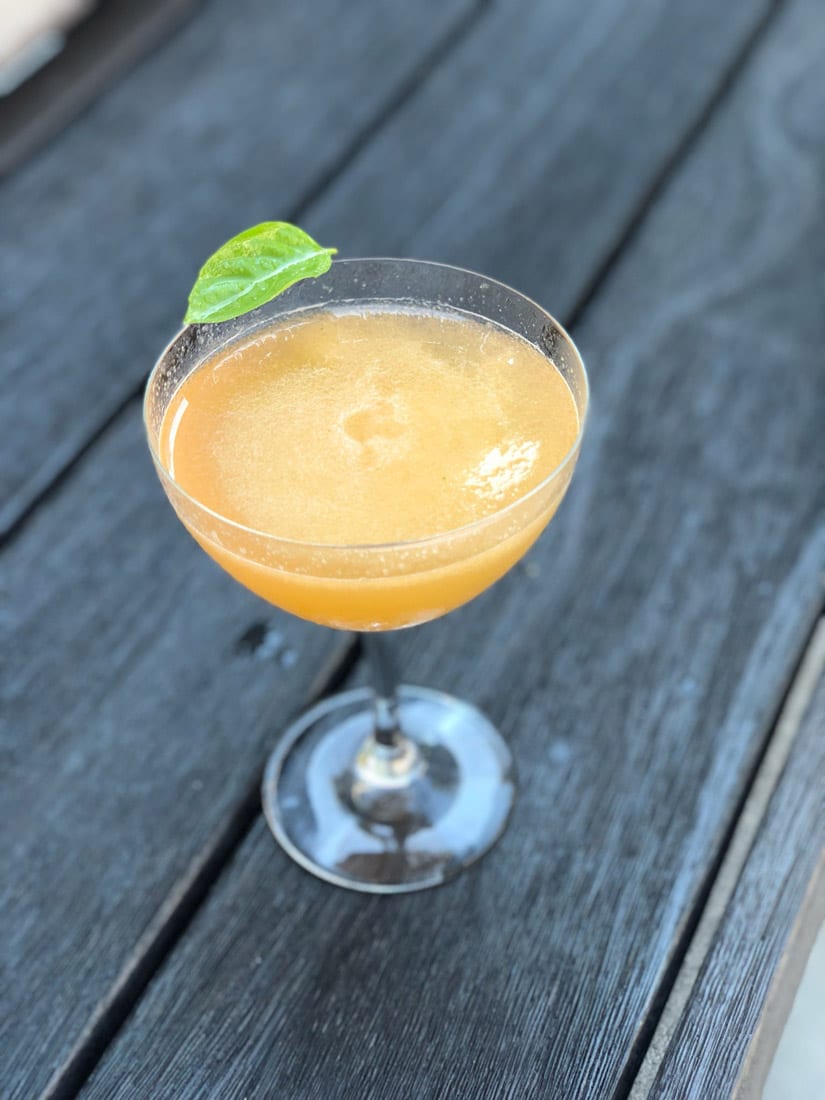 STORY: Angela Hansberger
Photos: Brett Ferencz
It's peach season. Our state's namesake fruit begins ripening mid-May, and soon local markets will be flush with juicy, fragrant peaches. The U.S. has more than 300 varieties—four dozen from Georgia alone. Tasty and packed with vitamins, fiber and potassium, peaches can be seen everywhere, from menus to license plates. Here are six alcohol-free ways to experience the taste of summertime in a glass.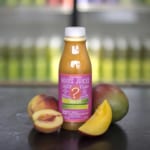 1 At Roots Juices, a sip of the Seasonal Smash is transportive to a peach orchard on a sunny day. Its juices are cold-pressed on-site every day using fresh, local peaches, a process that maintains their flavor just as nature intended and preserves all of their vitamins and minerals. Peaches, mangos and mint commingle in this refreshing juice you'll want to savor in a rocker on your front porch. Stock the fridge with extras; they have a shelf life of five to seven days.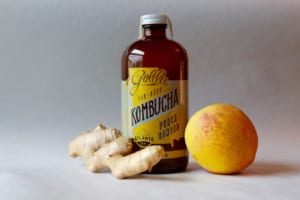 2 Kombucha, often called "the tea of immortality," originated in China more than 2,000 years ago. The fermented drink not only has the health benefits of tea, but also includes probiotics and antioxidants associated with digestive aids and immune system support. Golda Kombucha, Atlanta's first kombucha tea company, ages fresh Georgia peaches, ginger and green and black teas in oak barrels for its best-selling Peach Ginger kombucha. The fizzy concoction bursts with peach flavor and the zing of gingery spice, softened and mellowed by a rest in oak. You can find it at the health food store Nuts 'n Berries in Brookhaven.
3 Arden Zinn founded the family owned juice company Arden's Garden in 1995 after making health promoting juices for friends and family in her own kitchen. Today, using a wide array of fruits and vegetables, Arden's makes fresh juice five days a week for stores, health clubs and home delivery. For the 2019 season, Arden's is creating a Peach Pie Smoothie with peaches, apple juice and sweet and spicy nuts. What a delicious way to get your vitamins, fiber and potassium.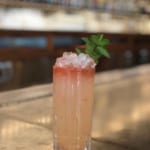 4 Recently opened Biltong Bar at The Shops Buckhead Atlanta may have a humble slogan of "beef jerky and booze," but the sophisticated restaurant is becoming a prime cocktail spot helmed by beverage director Sean Gleason. The 40-seat bar showcases more than 250 unique spirits, and its bartenders know how to show them off, combining tinctures, shrubs and fresh juices. When Gleason cooks up a fresh batch of homemade Peach Shrub Swizzle, he combines peach with crushed ice, lemon, bitters and soda. Imbibers can sip it with saffron-infused gin.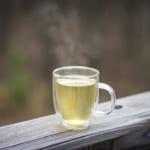 5 For warm peach fuzzies, head to ZenTea, where they stock more than 150 teas from around the globe. Have a cup, share a pot or sample a tea flight in the serene setting of this Chamblee teahouse. Its White Georgia Peach loose-leaf tea has the aromas and sweet succulence of peaches with a malty, floral white tea base. It's also great iced. Order it as "tea and cream" and it comes fit for a queen in a pot accompanied by scones, lemon curd and clotted cream.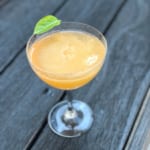 6 Vinnie Dugan incorporates seasonal produce in his jerk soda program at Seven Lamps. "For about two months out of the year we get the most amazing peaches from the folks at Pearson Farms in Georgia, so we take full advantage while we can," he says. The inherent sweetness of peach plays off the natural spiciness of white pepper and basil from their garden in Dugan's Georgia Peach and White Pepper soda. He finishes it with a touch of fresh lime juice for acidity and brightness.
Angela Hansberger
Drinks columnist at Simply Buckhead. Food, spirits, and culture writer.