Bitten by Amelia Island: North Florida resort a blissful blend of sports, nature and fine dining
By Wendell Brock
The look on my face must have been a giveaway.
I had come to Omni Amelia Island Plantation Resort for a self-indulgent weekend of eating, drinking and sunbathing. Anything requiring brains and movement felt too much like high school P.E. to me. So when a bit of gusty morning weather sabotaged our plans for an easy-peasy salt-marsh kayaking adventure, our choices were either a Segway tour—or a Segway tour.
"Are you OK with that, Wendell?" said one of the gracious hostesses assigned to coddling our group of visiting travel journalists. "Wendell?"
For a second there, she thought she'd lost me.
As it turned out, the Segway excursion was a highlight of my first visit to this world-class resort, which sits at a cockeyed slant about 25 miles northeast of Jacksonville, Florida. Scooting under moss-draped live oaks on my super-smart motorized pogo stick, I got a mini-sampling of the history, the landscape, the flora and fauna of this north Florida barrier island, which is part of the Sea Island chain that includes Cumberland, St. Simons, Jekyll and so on. Georgia founder James Edward Oglethorpe named the island for Princess Amelia, daughter of England's King George II. Today it is five hours by car (or an hour and 15 minutes by plane) from Atlanta and a prime destination for lovers of golf, tennis, swimming and fishing. Though my group was there for the launch of a special culinary weekend and never had a moment to explore the surrounding island, we really had no reason to: The 1,350-acre luxury resort is a self-contained paradise with endless opportunities for sports activities, exploring and just plain chilling.
Here are five good reasons to go: 
1. A gem of the Atlantic. As far as the property goes, Omni Amelia Island strikes me as a mix of Miami Beach and Sea Island—with a bit of the W Hotel chain's clean contemporary design thrown in. All of the newly "reimagined" 40-year-old hotel's 404 rooms offer spectacular views of the ocean. The commodious rooms are soothingly decorated in shades of sea-glass blue and sandy white. A multi-level pool deck, accessed from a stunning glass lobby, has various pockets of interest and outdoor lounges. (Are you ready for the Rum + Tequila Experience? It's a poolside bar.) An adults-only infinity pool is a haven of peacefulness overlooking a 10,000-square-foot family-friendly pool. Don't feel like hoisting yourself out of the water? Let the server bring you a margarita. There are two hot tubs, blazing fires on cooler nights, and 3 1/2 miles of pristine, virtually empty beaches. Omni Amelia is the perfect place to be as active, or as pampered, as you want. After a bracing massage at the spa and a steamy, head-clearing shower, I was pure jelly.
2. A taste of nature. On-site naturalist Levi Welling loves to talk about the birds, the trees, the flowers, the fish, the sea grass and the Native American history and folklore. Welling and his team lead excursions around the resort by foot, bike, kayak or Segway; the mode of transportation is up to you. Our six-mile bike ride, over golf courses and around the island's private homes, was so low-key that it felt like half that distance. And if I can Segway, anyone can. The resort staff puts you through a fairly comprehensive training session before letting you loose. Once you find your balance, it's as simple as leaning forward, backward and sideways.
3. Culinary delights. From the Sunrise Café's fabulous breakfast bar to a surf-inspired pizza joint (Natural Slice) to the luxurious fine dining of Verandah, the resort features a multitude of culinary options. Executive Chef Daven Wardynski and his team excel at sophisticated and inventive cuisine. One day at a special chef's table luncheon, we enjoyed  seven decadent courses with wine pairings—starting with an oyster doused in moonshine mignonette and continuing with an appetizer of salmon, blood orange, avocado mousse and lime; tasso-cured snapper; a refreshing basil, honeydew and coconut soup served in a coconut shell; smoked short rib; a deconstructed carrot cake with sassafras ice cream frozen with smoking liquid nitrogen; mignardises and coffee. Unreal! Off to one end of the property, Marché Burette is a French-style deli with sandwiches, salads, cheese, wine and delicious ice cream. Get the fixings—maybe a ham and Gruyère melt and a salmon BLT—for your beach picnic here. As a final flourish, ask for the luxurious hotel turndown service. We aren't talking about a single mint on your pillow but cleverly packaged riffs on peanut butter and chocolate; caramel apples; and oranges. The latter included champagne, OJ, and little orange tree, which I brought home and potted up.
4. Talking tennis. I am a horrible tennis player, so a lesson with a pro would be a grand fiasco. But I did get to watch a ball-hitting exhibition put on by tennis director Scott Colebourne and his pros, and it was awesome. At a dinner after the event, I sat next to Colebourne and found him to be a soulful New Zealand native who loves the sport and the island. Sal Barbaro, his assistant director, is also an ace conversationalist and killer tennis player. If tennis is your game, talk to these guys.
5. Hook, line and sinker. Plan ahead for next year's Fish to Fork, a two-day culinary event in which top chefs from the Southeast test their skills at fishing, then cook up their catch for a voting audience. A benefit for the James Beard Foundation, the inaugural Fish to Fork was launched this May, and Chef Tom Catherall of Atlanta's Here to Serve restaurant group made quite a splash with his Fish 'n' Chips: deep fried grouper-and-fingerling-potato cakes, served with a gaufrette (thin waffle potato chip), faux "beluga" caviar (Israeli couscous cooked in squid ink) and Bermuda fish chowder. Over two days, event-goers enjoyed a sumptuous Friday night dinner at Verandah; a lovely Saturday lunch served in the property's converted greenhouse; and Saturday night's al fresco main event. It was a blissful, wine-soaked weekend in which Omni Amelia's superbly talented culinary team totally rocked the boat.
If you go:
Omni Amelia Island Plantation Resort
39 Beach Lagoon
Amelia Island, Florida 32034
904.261.6161
www.omniameliaislandplantation.com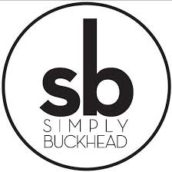 SimplyBuckhead
Simply Buckhead is an upscale lifestyle magazine focused on the best and brightest individuals, businesses and events in Buckhead, Brookhaven, Sandy Springs, Dunwoody and Chamblee. With a commitment to journalistic excellence, the magazine serves as the authority on who to know, what to do and where to go in the community, and its surroundings.