Calming signals: Ways to soothe an anxious dog
By Karina Timmel
From separation anxiety to thunderstorms, your dog may deal with various fears and behavioral issues. It certainly can be frustrating and, at times, even scary. First, it's important to understand that there are two main categories of anxiety: trait (this is the chronic, always-nervous form) and state (this is when something specific triggers it). Some dogs may easily overcome their anxiety with the right products, while others may need rigorous training to get over more deep-seated issues.
The best thing you can do is work with an experienced behavioral dog trainer to customize a behavior-modification strategy for your dog. You may also want to consult your vet regarding possible anti-anxiety medications.
Mark Spivak, head trainer at Comprehensive Pet Therapy in Sandy Springs, recommends the following tricks and tools for relaxing an anxiety-ridden dog.
---
Stay calm, cool and collected.
Your dog's not, but you should be. When you "speak" like a pack-leader, your pet will be able to draw confidence from you. "That means projecting a calm, composed demeanor that encourages and praises exploration; avoids punishment; avoids the communication of irritability, concern, frustration or anger; and that emphasizes silent physical communication in lieu of verbal coddling."
Exercise.
Most dogs need about 30 to 60 minutes of exercise each day. "There is truth to the maxim that 'a tired dog is a happy dog and belongs to a happy owner.' Exercise can elevate serotonin levels similarly to the effects provided by prescription antidepressant medication."
Try smart scents.
"Empirical research shows that lavender can assist in relaxing an anxious animal. Thus, we often recommend lavender aromatherapy." You can do this by mixing a few drops of pure, therapeutic-grade lavender essential oil with purified water in a spray bottle and misting it around your dog's bed or in the car, or rub a couple of drops into their collar. Consult your vet before applying it to their coat.
Offer toy relief.
"Any toy or chew item is beneficial if it will refocus the dog onto the toy and away from the source of the stress. In addition, chew items may instigate a dopamine release that aids in systemic relaxation."
Make it less scary.
When you work with an experienced behavioral dog trainer, they should teach you counterconditioning and desensitization techniques. "Counterconditioning helps your dog replace aversive perceptions with pleasant associations, such as food, play, praise and/or massage. At the same time, methodical desensitization gradually increases the amount of stimulus exposure your dog receives as he becomes comfortable at lesser exposure levels. Eventually, your dog should learn to relax without requiring your presence or rewards."
Comprehensive Pet Therapy
6600 Roswell Road N.E., Suite K-2 | Sandy Springs
404.236.2150
www.cpt-training.com
---
Thunderstorm Helpers | Gear up for late-summer storms with these soothers
Under Cover
Designed to provide your dog with a gentle, constant pressure (kind of like a continuous hug!), the ThunderShirt ($39.95-$44.99; available at Petco stores in Buckhead and Sandy Springs) may help your pet with anxiety triggers—not only thunder, but also travel stress and more.
Classic Tunes
The Atlanta Humane Society plays this classical piano music CD by Atlanta composer George Skaroulis and author Jennifer Skiff to relax the dogs in their care: The Divinity of Dogs: Music to Calm Dogs and the People Who Love Them ($16; www.georgeskaroulis.com). Pop it on while you're away during the day, or for sleeping at night. Alternatively, Spivak recommends leaving on a white-noise machine or using the WhiteNoise HD app.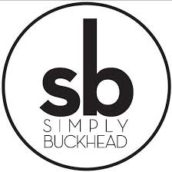 SimplyBuckhead
Simply Buckhead is an upscale lifestyle magazine focused on the best and brightest individuals, businesses and events in Buckhead, Brookhaven, Sandy Springs, Dunwoody and Chamblee. With a commitment to journalistic excellence, the magazine serves as the authority on who to know, what to do and where to go in the community, and its surroundings.