SIX KID-FRIENDLY RESTAURANTS THAT ADULTS CAN ALSO ENJOY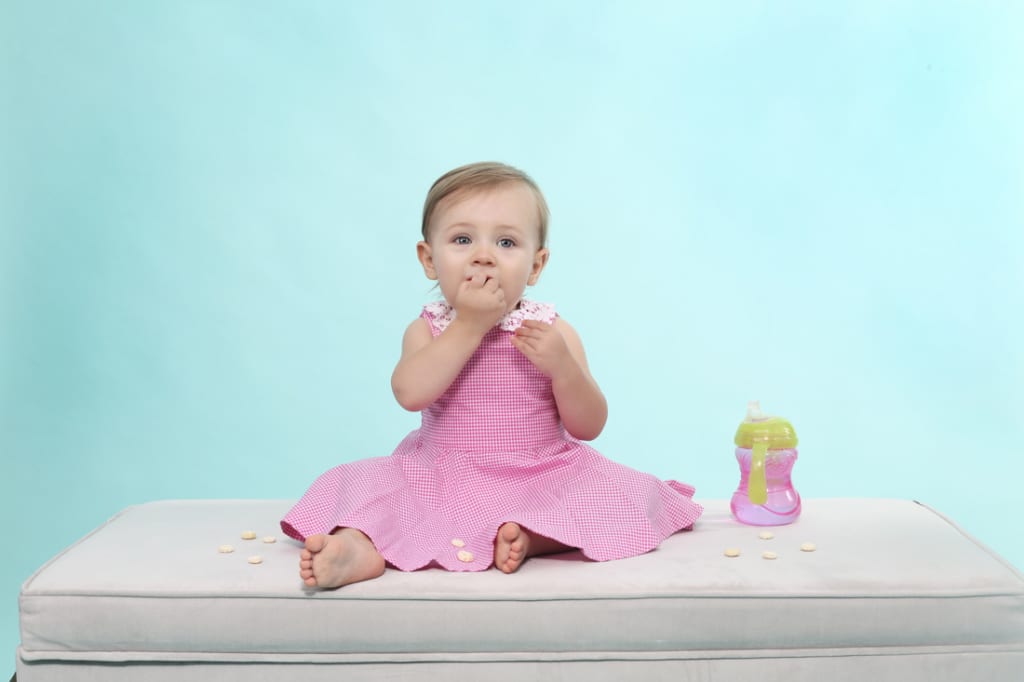 There are kid restaurants and there are adult restaurants. For parents, the challenge is to find ones that combine both aspects: good food, along with a guilt-free environment in which the staffers—and fellow diners— understand that wee ones are messier, louder and often need a little more attention. We found six local spots that perfectly fit the bill, offering both a welcoming atmosphere (with no side eye toward crying babies or rambunctious little ones) and a menu of yummy adult eats and inventive children's items that set the stage for a fun family night out.
The Big Ketch
Introduce your tiny tots to fish and chips at this lively Buckhead spot with a casual beach-house vibe. Service begins with buckets of crayons and bags of Goldfish to keep youngsters entertained as you peruse the menu of seafood options. Kids meals of fish bites, chicken on skewers, grilled cheese and grilled or fried shrimp are served with fresh fruit or chips, corn on the cob and a beverage. On Mondays through Wednesdays from 4 to 6 p.m., Fun Zone meals are just $1.99, which, lucky for you, coincides with the half off oyster happy hour deal.
The Big Ketch
3279 Roswell Road N.E.,
Atlanta 30305
404.474.9508
thebigketch.com
Bantam + Biddy
Bantam + Biddy chef/owners Shaun Doty and Lance Gummere have created a menu of local, seasonal fare served in an upbeat, family-friendly atmosphere. The little 'uns probably won't notice the pasture raised chicken and regionally sourced produce, but parents will appreciate the healthful choices. Kids have their own Little Cluckers menu, with roasted chicken quesadillas, veggie plates and the usual chicken tenders and mac and cheese—lots of shapes and flavors for toddler finger food. Cocktails are made with the same housemade juices as the homemade sodas. Bonus: Much of the menu is gluten free, and there are plentiful vegan choices.
Bantam + Biddy
3393 Peachtree Road,
Atlanta 30326
404.841.7559
bantamandbiddy.com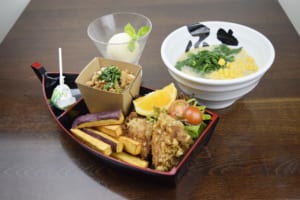 Jinya Ramen Bar
There are lots of options for little eaters at this popular ramen eatery with locations across the U.S. The new Buckhead spot offers a variety of small plates that make great choices for petite palates. What's really cool is the kid's boat, featuring compartments filled with all kinds of flavors and textures: crispy chicken, sweet potato fries, chicken ramen with spinach and corn, an orange slice, a scoop of vanilla ice cream and a lollipop to finish it off, while you slurp up a deep bowl of tonkotsu (pork broth).
Jinya Ramen Bar
3714 Roswell Road,
Atlanta 30342
404.254.4770
jinya-ramenbar.com
Cafe Agora
Meat on a stick. Stuff to dip. There is a lot for kids to love about the Mediterranean dining at Cafe Agora. Choose to sit in the coastal-themed indoors or out on the spacious patio. There's plenty of room to roam with a fussy baby, and owner Al Ozelci is always around joking with kids (and adults), or offering up servings of rice pudding (sutlac) for distracted pint-size diners. Explore the menu, along with your kiddos, via a maza platter filled with all of the appetizers and their dipping vehicles. There are bright salads, savory falafel and several kebab choices for all. Even if you leave behind a chaotic scene of rice and veggies on the table and floor, they will thank you and ask to see you again.
Cafe Agora
262 E. Paces Ferry Road
N.E., Atlanta 30305
404.949.0900
cafeagora.com
Taverna
Taverna may be in the tony The Shops Buckhead Atlanta, but the vibe is rustically cozy and relaxed, so it's casual enough for a multi generational outing. There is no kid menu per se, but the restaurant does serve half orders of pastas, as well as Shirley Temples. Noodles swimming in Bolognese or accompanied by turkey meatballs are sure to please even the pickiest young eater. While adults feast on fritto misto, charred octopus or squid-ink spaghetti with crabmeat, your mini me can chow down on a kid-sized pizza.
Taverna
280 Buckhead Avenue
N.E., Atlanta 30305
678.791.1311
tavernabylombardi.com
Taka Sushi and Passion
Your mini foodies will love slurping long, squiggly noodles (udon, ramen and soba), or eating from bento boxes at the new Roswell Road location of this Japanese sushi spot. Owner and sushi chef Taka Moriuchi happily helps novice users master the art of eating with chopsticks and even has kid-sized chopstick trainers to go along with the Prince and Princess menu, boasting teriyaki items, California rolls, rice bowls and more. It's the kind of spot where you can order mashed-up avocado for the baby and sake for Mom and Dad.
Taka Sushi and Passion
4600 Roswell Road N.E.,
Atlanta 30342
404.851.1500
takasushiatlanta.com
STORY: Angela Hansberger
Angela Hansberger
Drinks columnist at Simply Buckhead. Food, spirits, and culture writer.