The family-friendly seaside town has plentiful options for grown-ups, too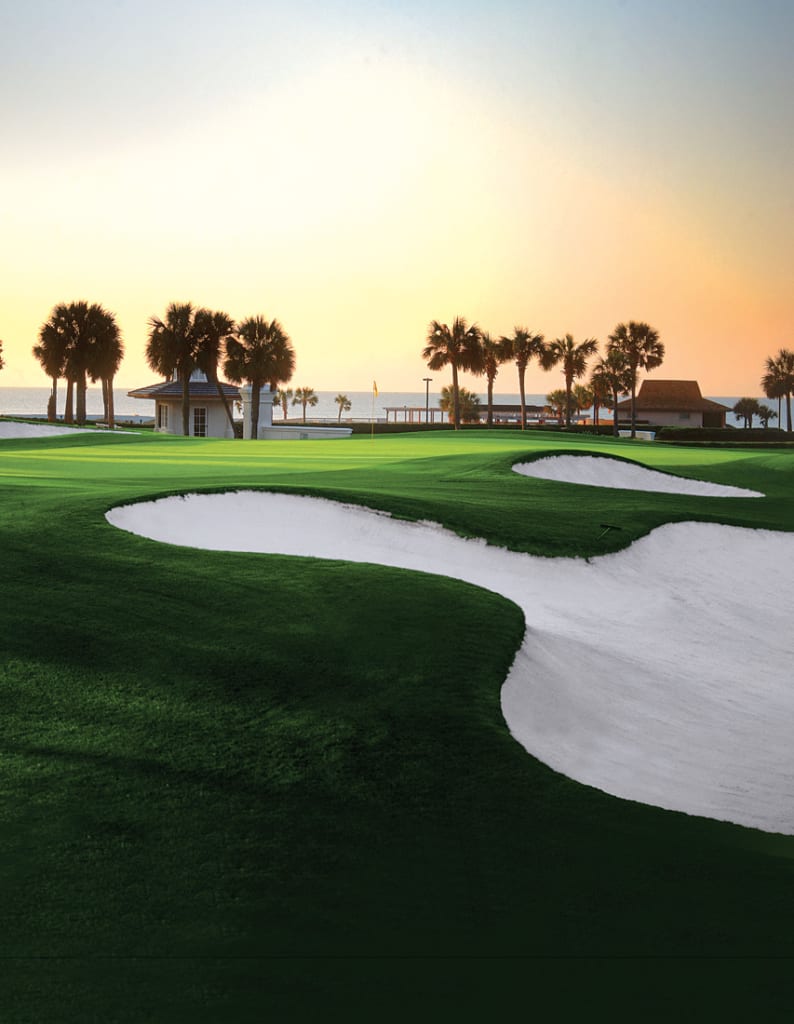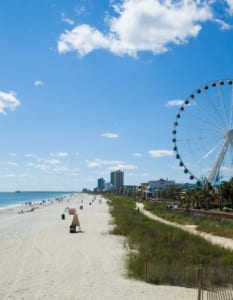 Giant Ferris wheels, cotton candy, roller coasters, fun houses: For folks who grew up in the South, the chances are good they have at least one fond childhood memory of Myrtle Beach, South Carolina. The seaside town built a reputation as a family destination, with miles of white-sand beaches to explore during the day and a wealth of activities to fill the pre and post-beach hours.
But like the kids who romped there a decade or more ago, Myrtle Beach has matured. Sure, it still has an amusement park core where the attractions tilt, twirl and hurl riders into happy, shrieking fits. Flashy game arcades abound, too, and it's easy to find a souvenir stand stocked with shirts, hats and magnets bearing surfboards and palm trees.
At the same time, Myrtle Beach has a variety of attractions that appeal to adults as well. Those creaky Ferris wheels have given way to the Sky Wheel, a 187-foot-high rotating circle with 42 glassed-in gondolas offering sweeping views of the city and sea. The area is home to venues where visitors can learn the local history: Start at the North Myrtle Beach Area Historical Museum, where among the exhibits is the story of the dance craze called the South Carolina shag, complete with instructions on how to do it. Other museums highlight vintage cars and the region's maritime and Civil War connections. And in addition to the more than two dozen mini-golf courses boasting cascading waterfalls and flaming volcanoes, there are legit fullsize courses for those who want to play like a pro. The Robert Trent Jones course at The Dunes Golf & Beach Club, for example, is nationally ranked, and PGA player Davis Love III created the links at the Barefoot Resort.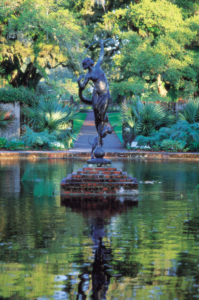 The town is also home to art galleries and museums that are perfect for a rainy day diversion, but visitors who want to get out and explore nature should plan an excursion to Brookgreen Gardens. Brookgreen offers boat tours of the surrounding swamps and marshes, and is known for its aviary and zoo. But its most notable attraction is the extensive collection of outdoor sculpture adorning the site's fountains, ponds and gardens.
The city's new 1.2-mile oceanfront boardwalk provides more than a place to promenade. During the summer, it's the site of special events and festivals. It's also close to shops and restaurants. Being on the water means seafood is a local specialty, and one place that does it to perfection is the Sea Captain's House. The white-frame building really was a house at one time, and its warren of rooms fills up quickly with diners enjoying the views of the Atlantic through plate-glass windows while downing lump crab cakes, shrimp creole and filet mignon Neptune— a 7-ounce cut topped with broiled shrimp, crab and béarnaise sauce.
Myrtle Beach has a vibrant bar and nightlife scene, particularly along Murrell's Inlet, but when it's time to turn in, you can find a soft spot at one of the town's multitude of hotels within spitting distance of the waves. Recently refurbished is the DoubleTree Resort by Hilton, located at the southern tip of town and adjacent to what many longtime visitors might remember as the Springmaid Pier. (The favorite strolling and fishing spot was destroyed during Hurricane Matthew last fall, but plans are in place to rebuild it.) The DoubleTree's renovation was extensive, and included the addition of a new building with an oceanfront lobby, restaurant, bar, pool and deck.
Farther down the beach is the Anderson Ocean Club and Spa, a Spanish style high-rise that offers guests plenty of relaxation options, from the three pools and the lazy river to a lounge chair on the 200-foot sundeck. Golf excursions or a pampering day at the full-service salon are easily arranged.
Myrtle Beach offers adults as much to do as the kids, but for both groups, the crown jewel remains the beach and the briny. And it's still hard to beat a rollicking ride on a seaside roller coaster.
IF YOU GO:
Attractions
Barefoot Resort
myrtlebeachbarefootresort.com
Brookgreen Gardens
brookgreen.org
The Dunes Golf & Beach Club
thedunesclub.net
North Myrtle Beach Area Historical Museum
northmyrtlebeachmuseum.com
SkyWheel Myrtle Beach
myrtlebeachskywheel.com
Dining
Sea Captain's House
seacaptains.com
Lodging
Anderson Ocean Club and Spa
oceanaresorts.com/anderson
DoubleTree Resort by Hilton Myrtle Beach Oceanfront
doubletree3.hilton.com
STORY: H.M. Cauley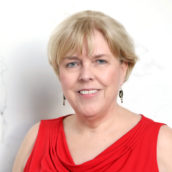 H.M Cauley
Atlanta-based writer and editor contributing to a number of local and state-wide publications. Instructor in Georgia State's Communication department and Emory's Continuing Education division.