THE TRIPLE-THREAT TALENT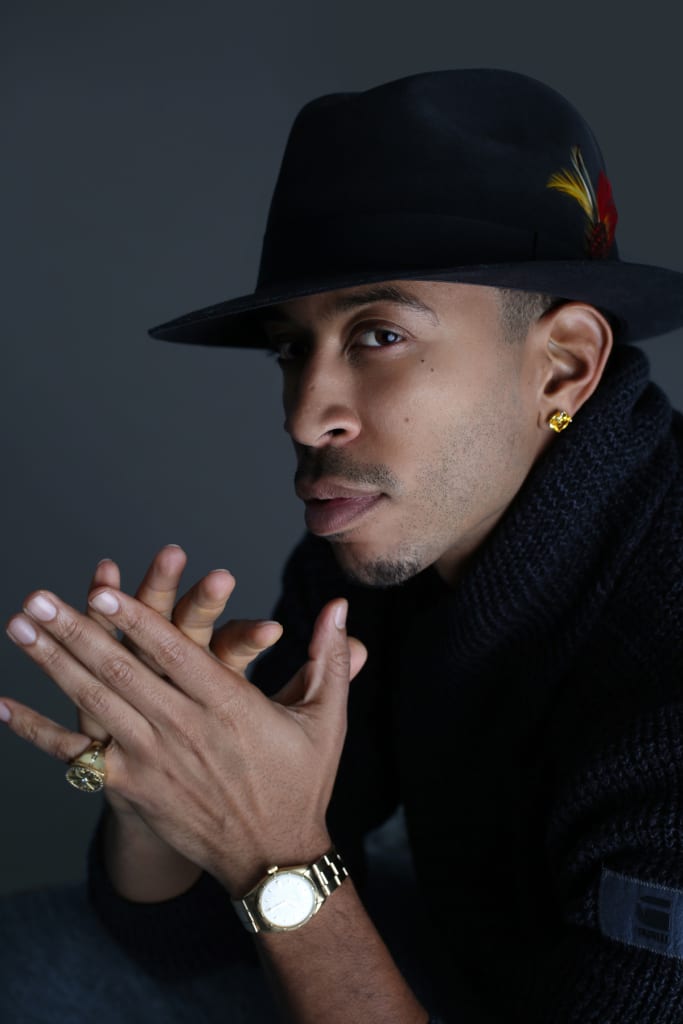 Few hip-hop artists can match the skill diversity, street credibility, mainstream accessibility and career longevity that Chris "Ludacris" Bridges brings to the table. And with a new album due out March 31 and a new movie being released April 3, he shows no signs of slowing down anytime soon.
He's been in the game since the late '90s, when he rose to local fame as DJ Chris Lova Lova on Atlanta's Hot 97.5. As a rapper, his wild, comedic flow made him an instant star, with his 2000 major label debut, Back for the First Time, rising to No. 4 on the Billboard chart thanks to hit singles like "Southern Hospitality." It ultimately became the first of his five successive Platinum albums.
Along with Outkast and T.I., Ludacris was one of the MCs who helped put Atlanta on the hip-hop map, both through his own music and that of his Disturbing Tha Peace label talents (including Bobby Valentino, Chingy and Playaz Circle, which featured an unknown local known as 2 Chainz). By 2003, Bridges was also beginning to cross over into acting with his turn as Tej Parker in 2 Fast 2 Furious.
But his most impressive role to date may actually be that of benevolent philanthropist— a part he's been playing since launching the Ludacris Foundation back in 2001. With a focus on leadership and healthy lifestyles, the nonprofit works to inspire Atlanta's youth through education, providing memorable experiences and helping young people to help themselves.
We recently spoke with Ludacris, who owns a home in Buckhead, about his love for Atlanta, its hip-hop scene, his charitable initiatives and his 2015 projects, which include a new album called Ludaversal.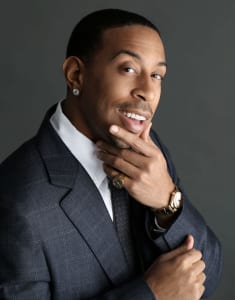 You moved to Atlanta from Chicago at age nine. What was it about Atlanta that made you stay?
Atlanta is synonymous with the word "real," especially when you talk about the people and integrity. This is where my roots are, and this is where I continue to be inspired to write music. I wouldn't want to move anywhere else. I feel like I would lose myself if I left Atlanta permanently.
Atlanta really exploded onto the hip-hop scene in the late '90s and early aughts. What was it like being at the center of that scene?
It felt great! I attribute a lot of my motivation and success to Outkast and Goodie Mob for paving the way, but it feels good to be part of that wave. I definitely do take some credit in terms of continuing to catapult what had already been set, but I have to tip my hat to [production team] Organized Noize and the entire Dungeon Family [of which Outkast and Goodie Mob were a part] for breaking the South wide open.
What inspired the Ludacris Foundation?
I used to work at Hot 97.5 (now Hot 107.9), and they required us to do a certain amount of community service. When I became commercially successful as a rapper, I wanted to continue with my philanthropic efforts. The Ludacris Foundation has been operating for over 10 years now: We have annual events and also help out whenever there's a crisis. When Hurricane Katrina hit, we housed 30 different families in Atlanta, and we gave away coats and [other] items to people who lost their homes. We also have LudaChristmas, a Thanksgiving event and back-to-school events, and we visit hospitals. We're all about helping kids help themselves and our underprivileged community.
Why is it important for you personally to give back?
Because with great power comes great responsibility! So many kids look up to me. I want them to know that not only do I work hard in music and movies, but my No. 1 priority is to give back.
Ludaversal is your first new album since 2010. Why did it take five years?
Because I've been making movies, and I won't allow only a two- or three-month leeway period for me to drop an album and promote it. Music is still my No. 1 priority, and I want the work to have integrity. I think when this album drops, people will 100 percent understand why it took so long and feel completely satisfied that they got their money's worth. This is my most personal album to date in terms of me talking about the ups and downs of what's going on in my life— the triumphs [including marrying longtime girlfriend Eudoxie Mbouguiengue on Christmas Day] and tribulations—and it's going to be done in a very creative way.
As an artist, what do you get out of balancing acting and music?
When you're doing movies, unless you're the writer/director, you're just one part of the creative process. But it does something different for each actor, because it's almost therapeutic to put yourself in the character's shoes. When it comes to music, it's a blank canvas and I get to paint whatever I want. Music is still my first love, and it probably always will be.
Ludaversal and Furious 7 are coming out within a week of each other. What are your future goals?
I'm 100 percent focused on balancing music and movies so I don't lose the integrity of either one. But right now it's all about Ludaversal. I think it will be my best work to date, so I look forward to hearing what people have to say about it.
LUDACRIS' FAVORITE BUCKHEAD HANGOUTS
Whole Foods Market
"I try to eat organic and stay healthy to balance all of the partying, alcohol and wild lifestyle. Whole Foods is like my Disney World, because you can get anything there!"
Prohibition
"Prohibition is a members only private club. It's a great place because I love to smoke cigars."
Henri's Bakery
"I love the gingerbread cookies there!"
Chops Lobster Bar and Bones Steakhouse
"I appreciate a good steak and a cigar afterwards. Chops and Bones both have some of the best steaks, if not the best steaks in the city."
STYLIST: Morgan Henzlik | HAIR & MAKEUP: Nyssa Green, The Green Room Agency
WARDROBE: BG-Star sweater, G Star Raw, Lenox Square; hat (brought by Ludacris)
---
[ BEHIND THE COVER ]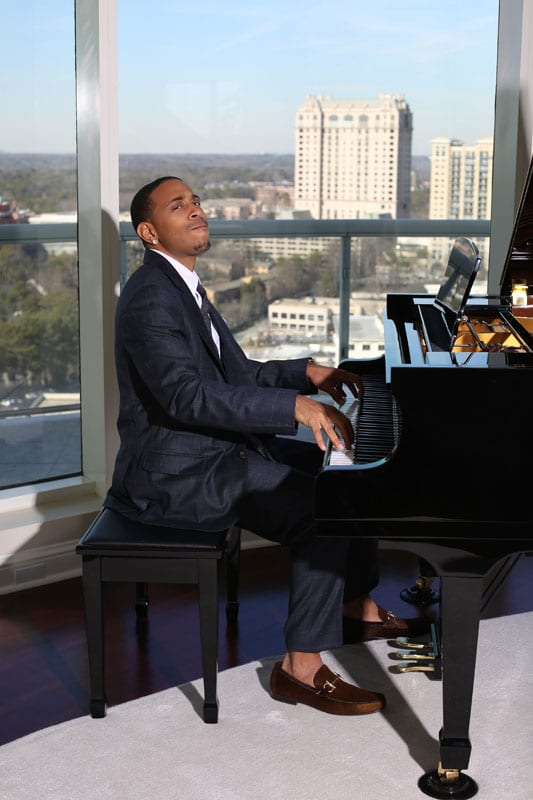 The Simply Buckhead team had the privilege of spending the afternoon with a talented local musician, actor and philanthropist who also happens to be a really nice guy. Between promoting a new album and a new movie, and recently getting married, Chris "Ludacris" Bridges took time out of his busy schedule to flash his million-dollar smile and bring out some of his signature swagger for our cameras. "Let's plug up and get some energy in here," "Luda" said to kick off the photo shoot. As he pressed "play" on his own personal playlist he asked, "Should we relax or rock out?" Puddle of Mudd's "Blurry" played in the background as he cycled through three different outfits selected by Stylist Morgan Henzlik (and accessorized with many of Bridges' own personal items, including a vintage Rolex) and worked the camera like the professional he is. During downtime everyone enjoyed a fresh seafood lunch from Chops Lobster Bar. As a stellar player in the local music scene, Bridges was a pleasure to work with. We hope you enjoy seeing his famous face gracing our pages as much as we enjoyed photographing him.
Producers: Giannina Smith Bedford, Joanne Hayes and Sara Hanna Chief
Photographer: Sara Hanna
Photography Assistant: Tyler Welbron Stylist: Morgan Henzlik
Hair/Makeup: Nyssa Green, The Green Room Agency
Wardrobe: MG-Star sweater and sweatpants, G Star Raw, Lenox Square; Buscemi sneakers and hat (brought by Ludacris)
Shot at Sara Hanna Photography Studios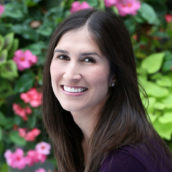 Giannina Bedford
Giannina S. Bedford is multi-faceted writer and editor. Her work covers design, travel, food and business. She's penned Simply Buckhead's home feature since inception and held a variety of editorial roles at the magazine. Her freelance work has appeared in Condé Nast Traveler, USA Today, Virtuoso Life, Hemispheres and TravelandLeisure.com. She also contributes regularly Atlanta Business Chronicle. Fluent in Spanish, Giannina was born in Miami and grew up in Brazil, Chile, Hawaii and Australia. She currently lives in Dunwoody with her two kids and husband.